You can understand the importance of roadside assistance badly, when you will be stuck in the middle of the highway and you won't be able to see anyone around, no garage, and no roadside assistance. It will be the time when you will realize the greatest mistake of your life.
Often, the proverbs say that we do not understand the importance of teeth until it is gone. The similar scenario applies over here. If you do not show care and take actions on time, you will face the consequences in a much later stage.
The situations can be you are on a long drive in some distanced location and suddenly your car breaks down in the middle of the road. It needs immediate assistance and you don't know whom to call or ask for help. But you could have made the arrangements of survival much beforehand.
There is something known as Roadside Assistance Services, which is available pan India. Once, you purchase a vehicle, be it new or used, your necessary steps are registering the vehicle or doing the RTO, collecting the RC copy and pollution certificate, and getting the insurance done. These are the three documents that you need to carry every time you are driving the vehicle on road. These are the requirements as per the rules and regulations of the country. But, what after your convenience? What kind of assistance will you get once you are out on road? There comes the role of roadside assistance in India.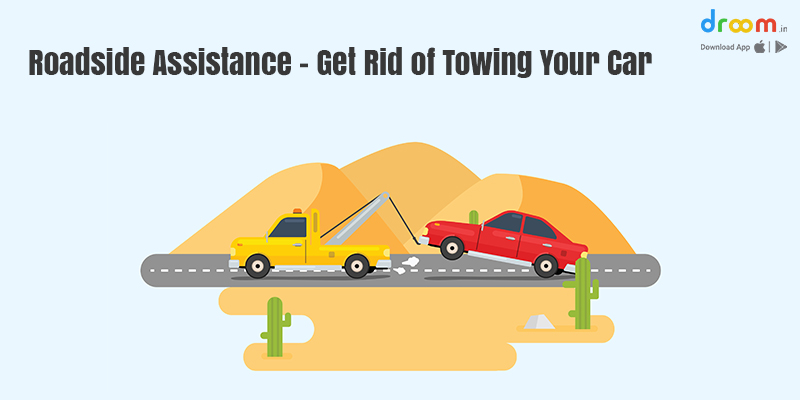 What advantages you should get from roadside assistance services?
24×7 Roadside Assistance in India because the mis-happening can happen anytime
On the spot punctured tyre replacement with stepney
On the spot repair service for minor faults
Jumpstart in case of weak or dead battery
On-road key lockout assistance
Key replacement
Tele assistance for minor repairs as you may be sufficient or capable for DIY
Emergency message relay, that is the SOS message delivery
City route & map guidance over phone incase you are stuck in some unknown spot
Battery, coolant & spare parts availability at a discounted price, because someone should not take advantage of your situation
Service delivery within 29 minutes after receiving the call, as you cannot wait for too long
Highway services as the mis-happening can happen anywhere
Car towing service in case your car has broken down and it needs complete repair
Arrangement of flatbed trucks & winching services
Punctured tyre repair in case of two flat tyres because you can only have one spare tyre with you
Filling up fuel (petrol/diesel only) upto 5 liters in case of your vehicle is running dry
Now, the question arises, who will be ready to provide so many facilities and that too in a pocket-friendly manner. Some will offer you these services but never turn up when the situation is worse, or some will cost you bomb. But you can completely rely on Droom for all these facilities and that too in a reasonable price range. They have several offers under car roadside assistance or roadside assistance for bike, you can choose any of them as per your requirement.
Premium – Crossroads
Basic – Crossroads
Premium – M GARAGE
Basic- Car crew
Basic- Two wheeler – Ready Assist
Basic- TVS Auto Assist
Basic- Two wheeler – TVS Auto Assist
Basic- Two wheeler – Crossroads India Assistance
Premium – Ready Assist
Premium – Vehicle SOS
Premium – Two wheeler – Vehicle SOS
Basic- Crossroads India Assistance
These 12 services cater to different requirements; some are basic packages, some premium and some for immediate and urgent call. As per their importance the rates of the services have been defined that range from Rs. 115 to Rs. 2049.
The major services included under roadside assistance are:
Car towing service – When a vehicle cannot be driven again or it is not safely, your vehicle will be towed to a mechanic up to a limited number of miles.
Battery jump-start service – It is done to start a vehicle by jump-starting the battery.
Flat tyre fixing service – It may happen anytime anywhere, and service may be required to replace the flat tire with the spare inside your vehicle.
Lockout service – When a driver has locked himself or herself out of the car and cannot enter his/her own vehicle, assistance require to help a driver open the vehicle.
Fuel delivery service – If the vehicle runs out of gas while driving, assistance will come to your location with enough fuel to get the vehicle to the nearest gas station.
Extrication or winching service – The vehicle will be moved if it is constrained or stuck.
To avail any of these services at an affordable price range, you should definitely contact Droom.