When you travel by flight, your vacation starts once you reach the destination. You miss millions of attractions down the road. There lies the difference between a traveller and an explorer. Now you have to decide whom you want to be? There is no harm in being a traveller and enjoy your vacation. It is completely your choice what you choose in your life. But if you are an explorer, you won't be able to ignore the gems lying on the road. You will surely be attracted towards collecting till the last one.
Right now, you will surely feel like grabbing the steering of your car or the handle of your bike and set out for the new adventure. Excessive work pressure, family tensions, tedious and monotonous lifestyle must be driving you crazy and asking you let go everything and start your journey right now. But, just give a pause and think about the situations you may face in your entire journey and ask yourself whether you are prepared for each one of it or not.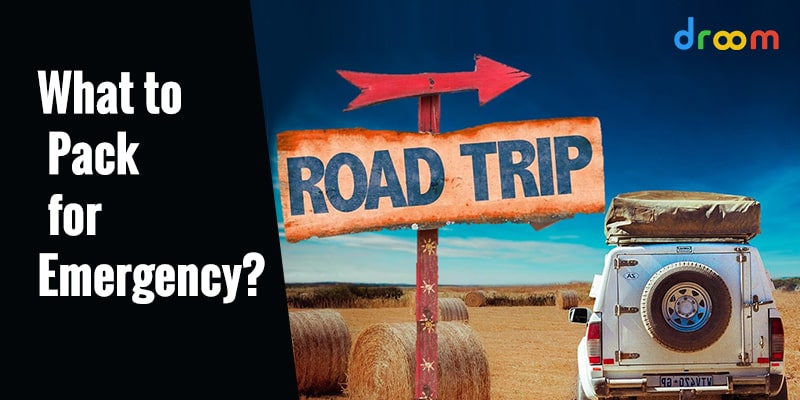 What all situations may occur and what preparations you must take?
1. Emergency Situation: On a trip, you must be crossing multiple roads and crossings, you may even cross state borders or even country borders. A police officer, a checker, or a guard may anytime ask you to stop and show the relevant documents that are required to drive on roads. If you fail to show any of the documents, you will be heavily fined or can even seize your vehicle.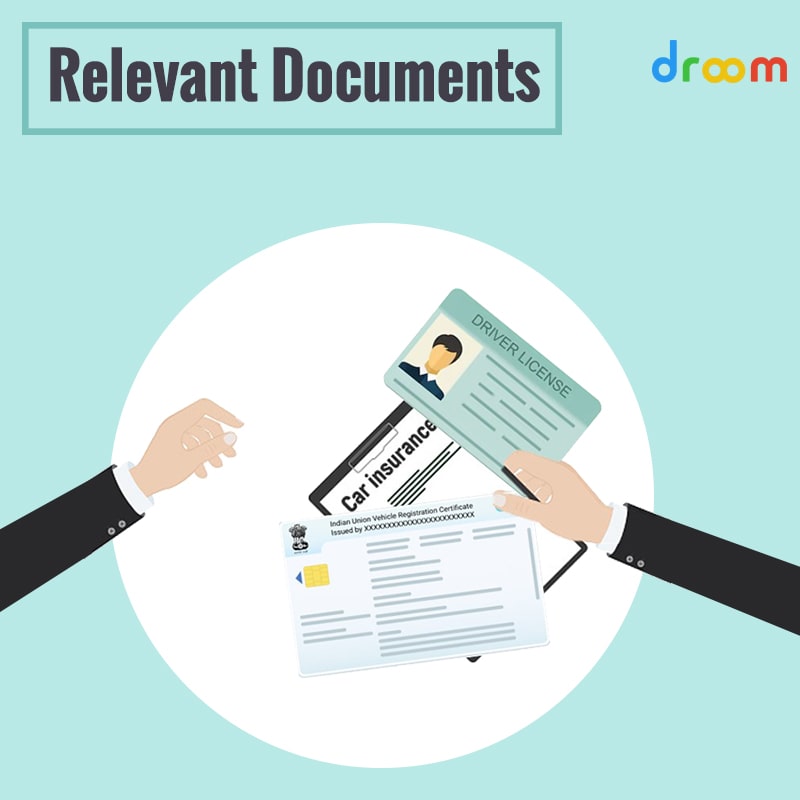 Solution: To carry all the necessary documents include license, registration, insurance copy, etc.
2. Emergency Situation: If you are already exhausted with the spare tyre and now the second tyre is flattened on the road, how will you replace this one and move towards your destination? You cannot have multiple tyres with you.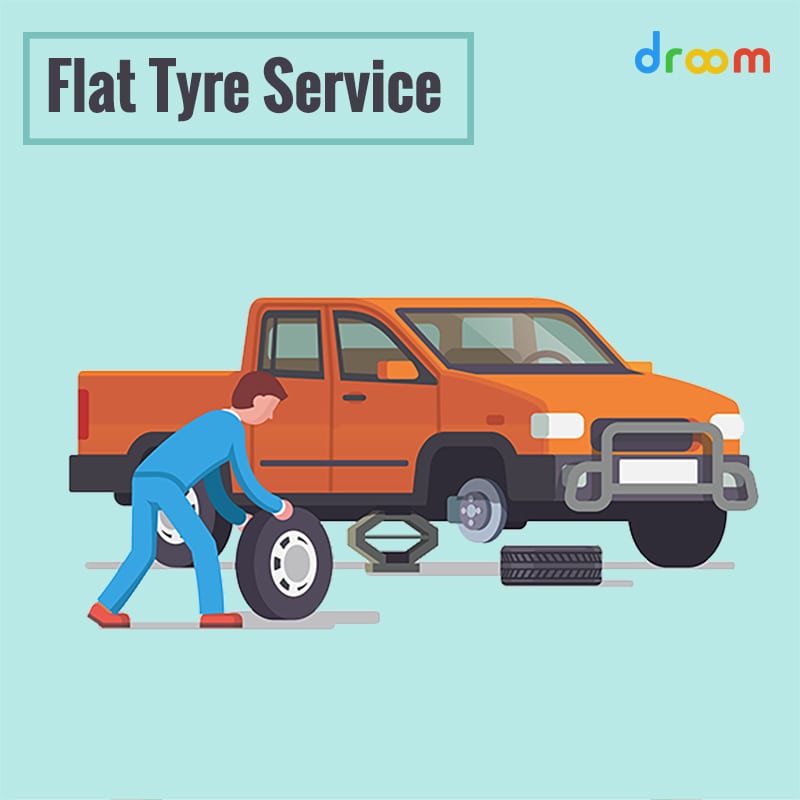 Solution: Just give a call at 9650 08 08 08 and the flat tyre service will be available for you at the spot where you are stuck. If you think when you will get into such a horrible situation, then at that point of time you will apply for roadside assistance, then you are doing a mistake. At that point, your phone or internet may not work, you may not have the connection on your phone or laptop, then how will you apply? Though roadside assistance is an emergency service, you must be prepared with it long before.
3. Emergency Situation: At times, road directions can be mis-interpretated and you may be lost in nowhere. Even small lanes and streets sometimes do not have proper names and direction signboards on road.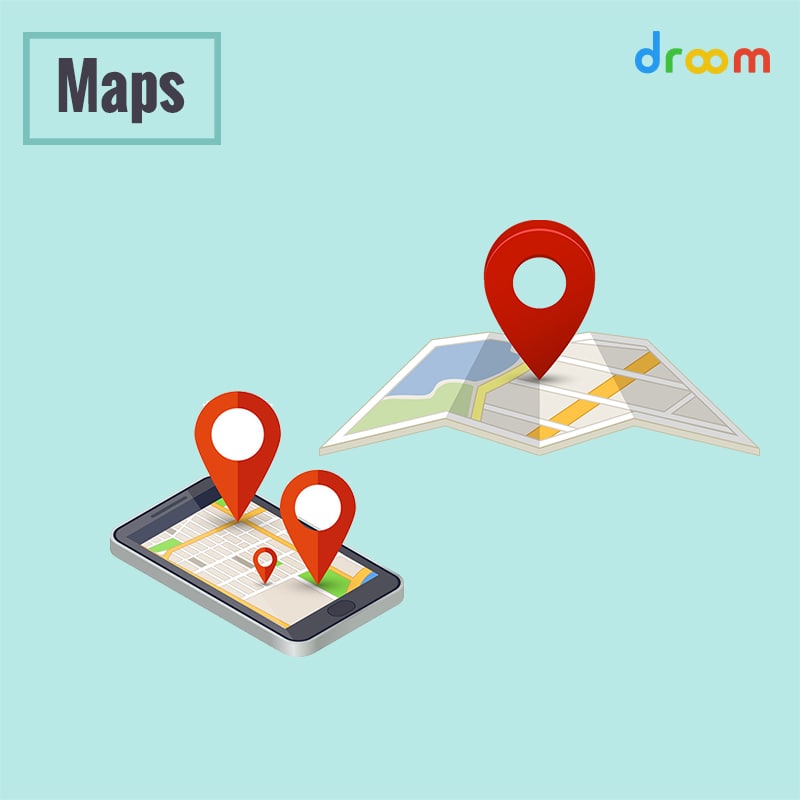 Solution: For your personal use, always carry a paper map, that also may not have cell service everywhere. It is always better to rely on Google Maps. A smartphone and a strong internet connection can always guide you through any highway, street, or lane.
4. Emergency Situation: After demonetisation, in most of the places people have started transacting through different apps either by scanning QR codes, any other means just with the help of phones or swiping your cards. But you never know, at what situation may occur. You may be run out of charge on your phone, may not get internet connection, may not have link with your bank or may be the card is not acceptable. What will you do at that point of time?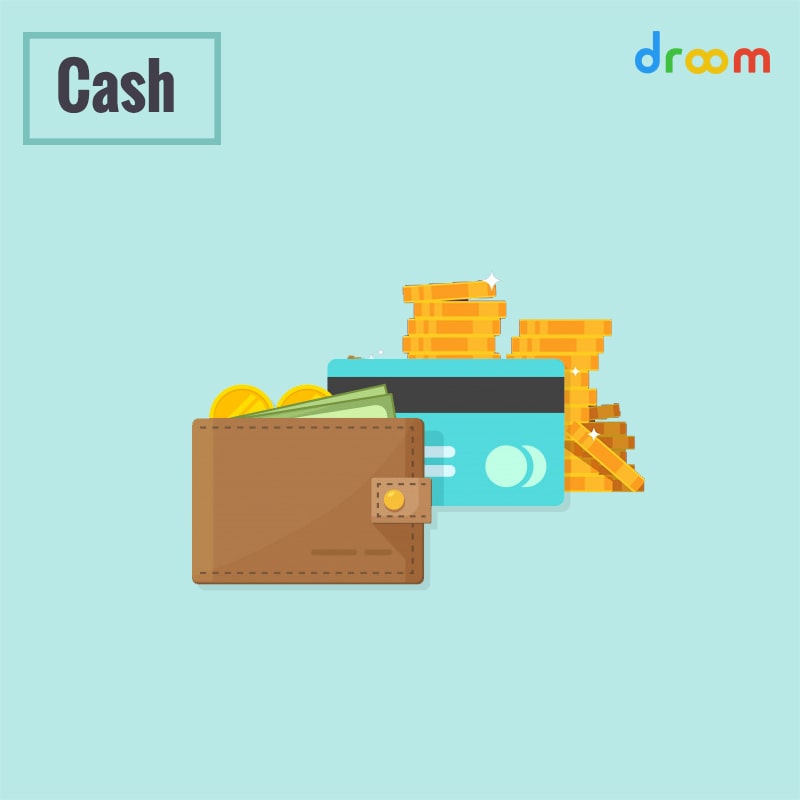 Solution: As a safe side, it is always better to have some cash handy with you. Technical issues may occur anything anywhere, so it is necessary to be well prepared for any adverse situation beforehand. Carry some decent amount of cash with you for emergency.
5. Emergency Situation: If you are out of fuel, and you have no petrol pump within your sight, then what will you do? Fuel meter always indicates you about the fuel remaining, but sometimes we tend to ignore it and then meet the pathetic consequences.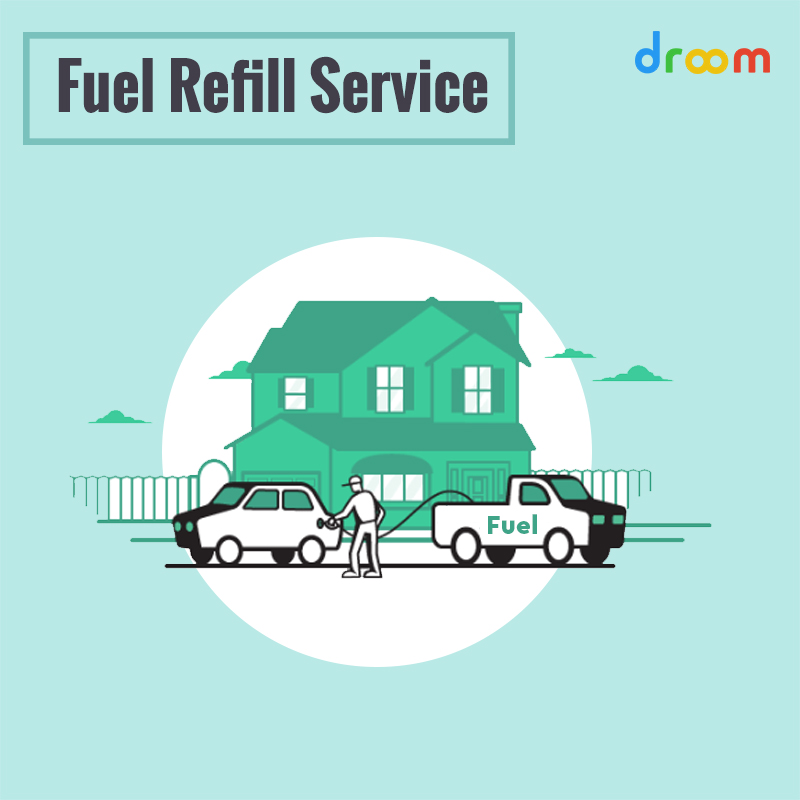 Solution:  Pick up your phone and dial 9650 08 08 08 to get fuel refill service that will refill up to 5 litres of petrol or diesel, so that you can drive up to the nearest petrol pump and get it refilled to its brim. These roadside assistances may seem to be unnecessary until you get stuck on the road and can't see any help.
6. Emergency Situation: You may never know at which place and time you may get dehydrated. There may be no shop, no house, no river or waterfall, no person to help you out with some water. The same thing may happen to your car as well. Even the engine of your car can be heated up badly after a long drive, when it is required to put some water on it.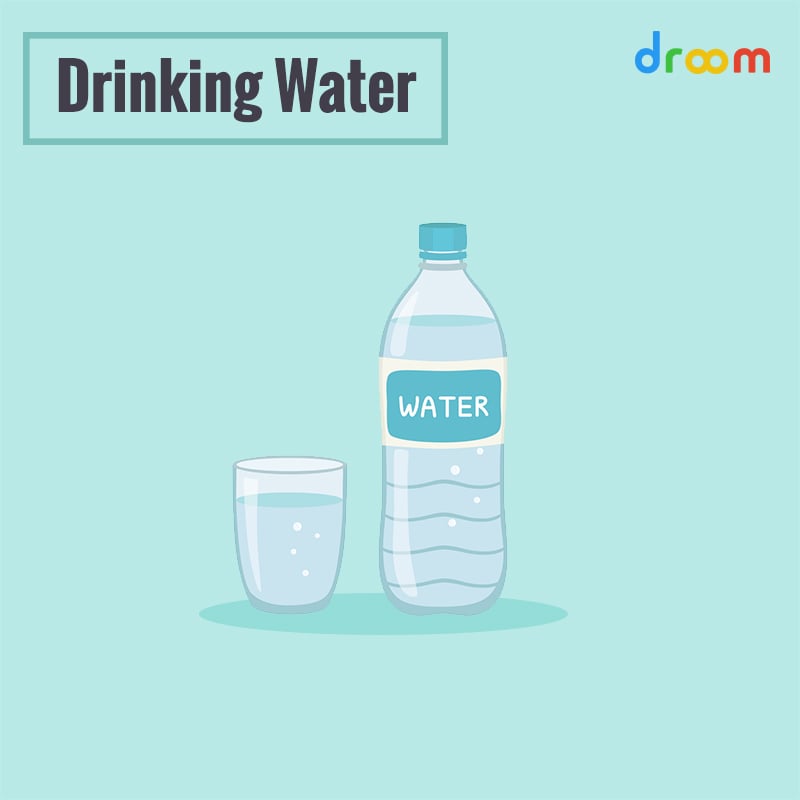 Solution: To avoid such situation, it is always advisable to carry sufficient water with you. If not much, carry at least one bottle and refill it from time to time over the journey.
7. Emergency Situation: If you meet with a minor accident or someone is hurt and the nearest town is far enough to get any assistance, then you will either be left with hurrying to the closest town or waiting for another vehicle to pass to get some help.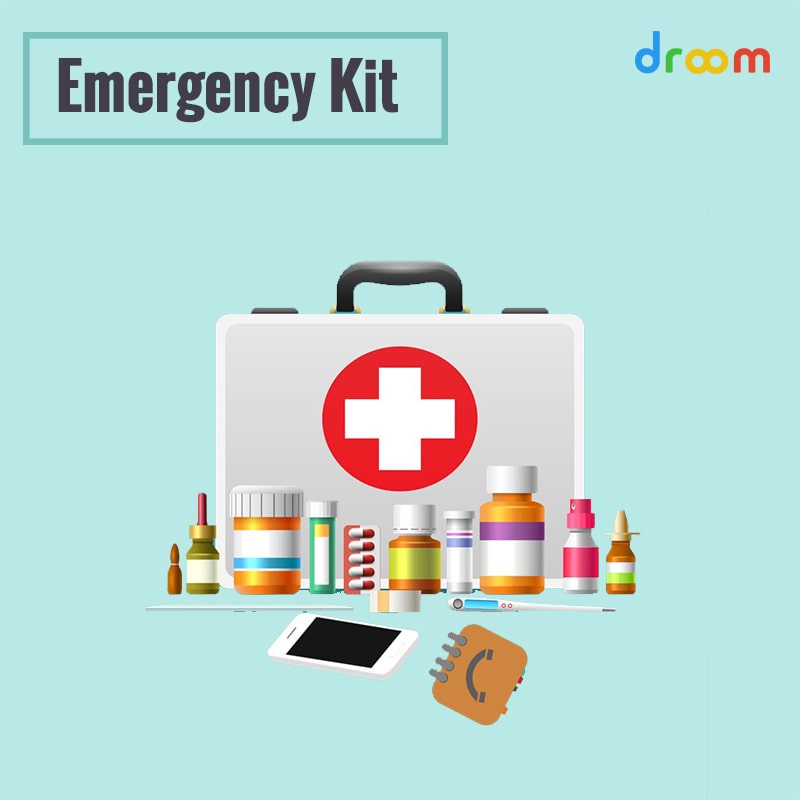 Solution: Carry your own first-aid box which will include the basic things like antiseptic, bandages, band-aids, safety pins, tweezers, roller gauge, etc.  Within the emergency medical kit, carry a spare phone with saved emergency numbers. One more thing, that must do is carry your own emergency contact details of the family written on a piece of paper and place it in your wallet.
8. Emergency Situation: Suppose, in that minor or major accident, your car has broken down and it is not in a position to be moved even to the nearest garage. And if this situation occurs in the loneliest part of the road, no other vehicle is passing by and it is dark at night. What will you do then?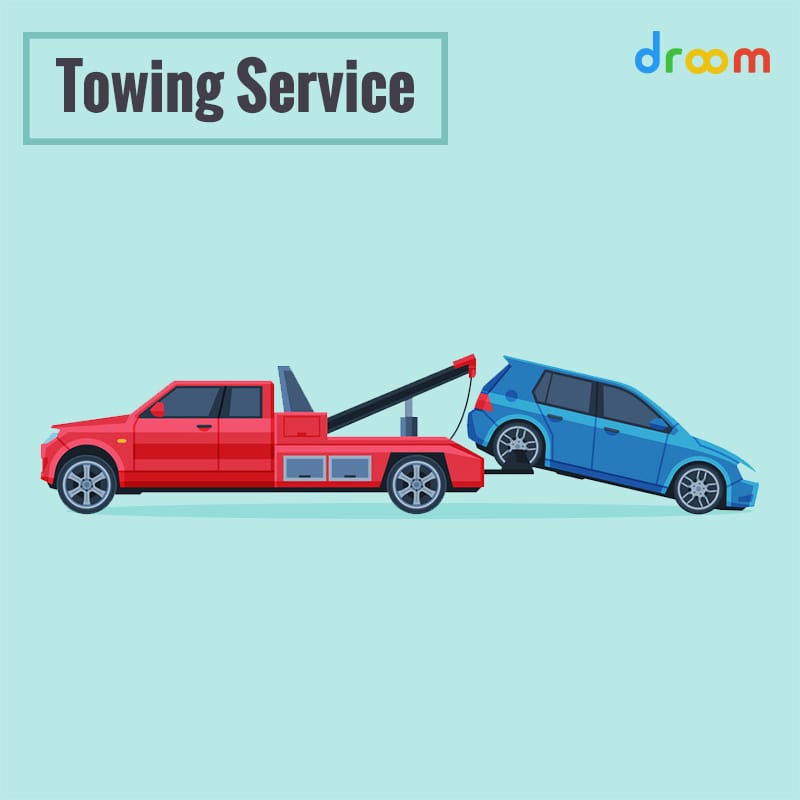 Solution: Call up the emergency number 9650 08 08 08 for towing service and you will be rescued. But this is only possible if you have applied for roadside assistance much before you start your trip. Once, you have registered roadside assistance for your vehicle, you will surely get the service 24×7 from Droom even at the darkest wood and your car will be towed up to 5 Kms to the nearest service centre or garage.
There can several other situations that can occur when you are on your road trip and these can spoil the fun of your journey completely. So, to avoid any such circumstances, you must list down the necessary things that you may require on your trip and start assembling one by one. Do not forget to book your roadside assistance service before you start your journey. It will be valid for 1 year, so even if you do not need the service on one trip you can use it on another trip around the year. But, forgetting it can be completely disastrous. So, be prepared and enjoy your road trip on car or bike to the utmost level.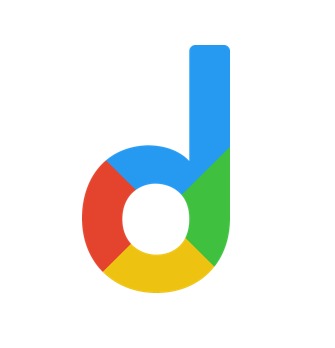 Droom is an automobile e-commerce platform offering a 21st-century automotive buying experience online with its four value pillars including trust, selection, low price, and convenience second to none. It offers 250k+ vehicles online in 1,100 cities — both used and new. Droom deals in buying and selling cars, 2-wheelers, and other vehicles too. It is an AI and data science-driven platform designed with the best ecosystem tools. Here, we have a team of auto-experts and auto enthusiasts who are dedicated to covering every sphere of the auto industry by simplifying the procedure of buying and selling with Unified Droom Experience. To know more, click here.