Dear hustlers and future entrepreneurs, the wait is finally over! The blueprint to the entrepreneurial journey of one of India's most significant tech-entrepreneurs Sandeep Aggarwal has finally been answered with his autobiography 'Fall Again Rise Again'. It is being released on the 10th Oct, 2020 or should we say it 10.10.20.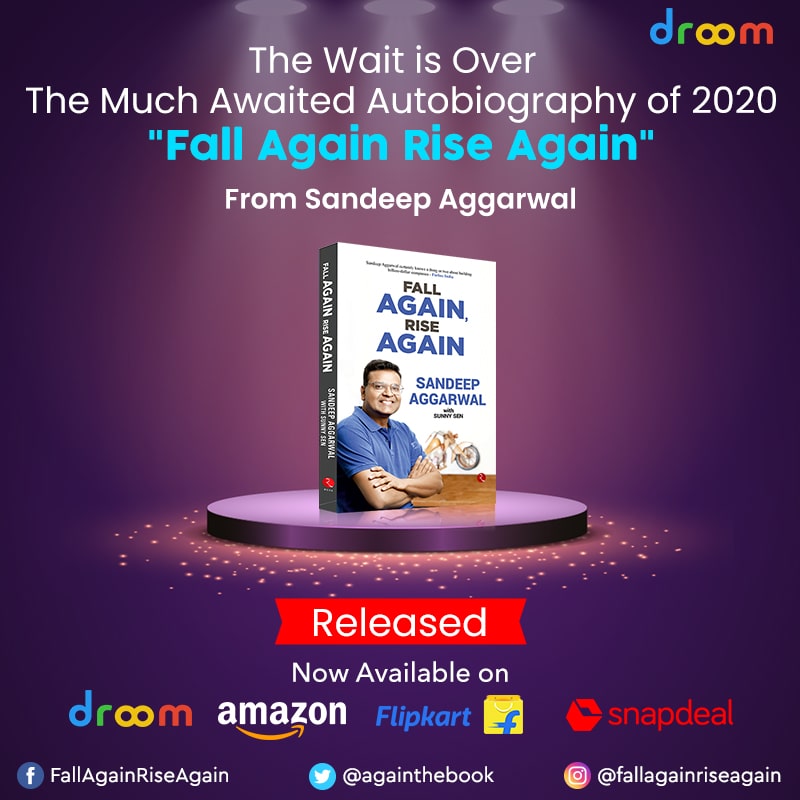 The science behind the Launch Date
The date is not only mathematically unforgettable but also holds a mysterious significance.  The date of 10th Oct is close to Sandeep Aggarwal's heart because it was exactly a decade ago on 10.10.10 when he started his first venture ShopClues. His first step to a million miles, before he got recognized as a serial tech-entrepreneur and a founder of two consecutive unicorn startups, with Droom being the second breakthrough company.
Watch the Live Launch Event: https://www.facebook.com/watch/live/?v=785650272003349&ref=watch_permalink
What's inside the book?
From schooling in India to being an analyst on the Wall Street, and from working in the Silicon Valley to finally working for himself; a saga of stories that shows the insides of an entrepreneurial journey that was demanding and scary.
The fall and rise of Sandeep Aggarwal from being doubted upon by his colleagues to turning into the magnetic persona of a highly esteemed entrepreneur, philanthropist and angel investor. You can be certain that his learnings, morals and wisdom, will certainly act as the north star for anyone who hungers for a piece of this lifestyle.
Where can you buy a copy of this book?
This masterpiece of an intimate and moving autobiography of one of India's most successful start-up entrepreneurs, is now available on Droom, Amazon, Flipkart and Snapdeal. Avid readers can also find a copy of this autobiography on Kindle.
Click on the below links to BUY NOW!!
The special pricing of Fall Again Rise Again is Rs. 199 for now. It's a limited period offer. Hurry up, don't miss it.
Words from some of the most leading minds across the world
"Sandeep Aggarwal certainly knows a thing or two about building billion-dollar companies."
—Forbes India
"When I met Sandeep thirteen years ago, I just knew that he is one of those rare individuals whose presence in your life can make it better, and the feeling has only become stronger. In this book, he shares how he dealt with his darkest moments and candidly analyses his unbelievable journey."
—Chaim Friedman, Managing Partner, LionBird Ventures
"The story of Sandeep Aggarwal is one of courage, determination, hard work and creativity. I am lucky to have been his colleague during his Wall Street years, and luckier to have him as a friend."
—Mark S. Mahaney, world's top-ranked Internet analyst and Managing Director, RBC Capital Markets
"There is great amount of learning from the roller-coaster ride Sandeep went through and how as an entrepreneur he converted obstacles into opportunities."
—Ronnie Screwvala, Chairman & Co Founder, upGrad
What our readers think about 'Fall Again Rise Again'
Must Read, Brilliant and Inspirational
Brilliant book, spectacular journey, truly inspirational. Sandeep has very succinctly captured the essence of entrepreneurship and woven it wonderfully with his life story. Must read for everyone! Fall Again, Rise Again… – Kanika Sharma
Truly inspirational, A Must Read!!
Truly inspirational, motivating, and insightful journey in the life of a successful Entrepreneur. Sandeep Aggarwal has captured his life journey beautifully through this book. This book can inspire anyone who wants to take the entrepreneurial plunge. – Abhinav Kapoor
Must Read for Budding Entrepreneurs, Students and Corporate Professionals
What a Brilliant Autobiography to read. After reading this I thought anyone will get the courage that we can solve any sort of lows or failures with Perseverance and Tenacity. I really got inspired to take the plunge for Entrepreneurship. – Shashank Sethi
Amazing Book. Great insights for budding entrepreneurs
Life is not great, but you need vision, strength and passion for it. Mr. Sandeep Aggarwal has it all. – Hiteshi Johar
Inspirational!
This was a fascinating read. This book should be an essential reading for anyone who want to pursue enterpreneurial journey. Truely motivating. A spirit-awakening and awe inspiring journey. – Bhavishya Saini
A great read!
Best book I have read in 2020 – full of incidents that one can relate to. Thanks, Sandeep for sharing your life with us. – Ankit Gupta
Life is not a compilation of second chances, but a reflection of what you choose to do with every second of it. So, without losing any more time, go and get this gem of a book that's built to help you surf through the falls and highs of the wave called entrepreneurial life.
Book your copy now for a chance to get 'Fall Again Rise Again' personally signed by the unicorn creator himself, Mr Sandeep Aggarwal.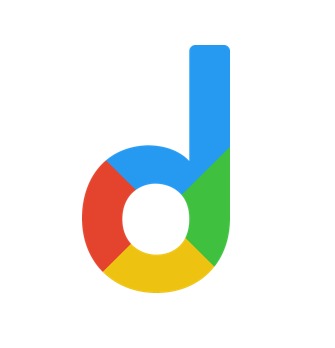 Droom is an automobile e-commerce platform offering a 21st-century automotive buying experience online with its four value pillars including trust, selection, low price, and convenience second to none. It offers 250k+ vehicles online in 1,100 cities — both used and new. Droom deals in buying and selling cars, 2-wheelers, and other vehicles too. It is an AI and data science-driven platform designed with the best ecosystem tools. Here, we have a team of auto-experts and auto enthusiasts who are dedicated to covering every sphere of the auto industry by simplifying the procedure of buying and selling with Unified Droom Experience. To know more, click here.