Being stuck on the side of the road because of a car breakdown or other emergency can be a stressful experience. That's where roadside assistance comes to the rescue. Roadside assistance plans provide the necessary support when you need it the most. It offers services like towing, flat tire assistance, battery jump-starts, lockout services, and even fuel delivery. With numerous options available, choosing the right
roadside assistance plan
that fits your needs is important.
This article will guide you through selecting the perfect roadside help plan, ensuring you have peace of mind and reliable assistance whenever you face a road-related issue.
How to Choose Best Roadside Assistance Plan?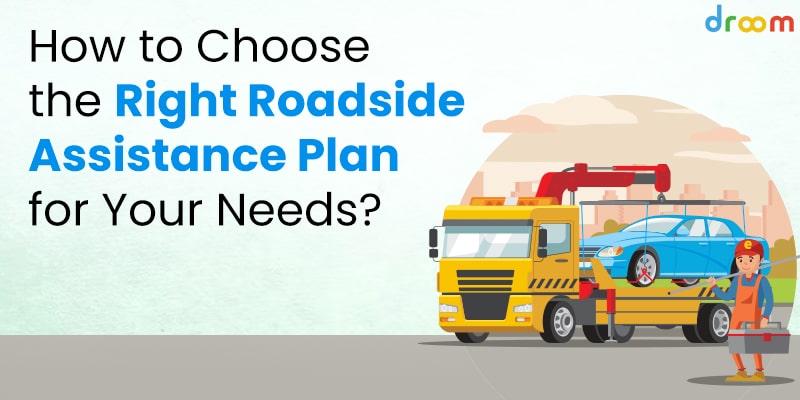 Here are some tips to choose perfect Roadside Assistance Package:
Before diving into roadside assistance plans, assessing your specific requirements is crucial. Consider the following factors:
1. Frequency of Travel: 
If you are a frequent traveler, you will likely need a roadside assistance plan that offers more extensive coverage and services. This is because you are more likely to experience a breakdown while traveling.
2. Vehicle Type:
Some roadside assistance plans cater specifically to certain types of vehicles. For example, some plans only cover cars, while others also cover motorcycles, RVs, and boats. If you have a specialized vehicle, choose a plan that specifically covers your type of vehicle.
3. Distance Covered: 
If you travel long distances, you may benefit from a plan that offers extended coverage. This plan will typically cover you for a certain number of miles outside your home area.
4. Research Available Roadside Assistance Plans:
Once you have a good understanding of your needs, it's time to research the available roadside assistance plans. There are many different providers, so comparing plans is important. Consider the following factors when comparing plans:
5. Comprehensiveness: 
Look for a plan that offers a wide range of services, including towing, battery jump-starts, flat tire assistance, lockout services, and fuel delivery. A comprehensive plan will ensure that you have all the necessary support in case of different types of emergencies.
6. 24/7 Availability: 
Ensure the roadside assistance service operates round the clock, 365 days a year. Emergencies can happen at any time, so it's crucial to have assistance available whenever needed.
7. Service Network:
Check if the provider has a vast network of service providers in your area or the areas you frequently travel to. A larger service network ensures faster response times and greater coverage.
8. Response Time:
Evaluate the average response time of the provider in case of emergencies. Quicker response times can reduce waiting time and get you back on the road sooner.
9. Additional Services: 
Some plans may offer additional benefits like travel discounts or trip interruption coverage. Assess if these extras are valuable to you and align with your specific needs.
10. Pricing and Cost Structure:
Consider the pricing and cost of the roadside assistance plan. Compare the services offered against the fees charged to ensure you get the best value.
11. Read Customer Reviews and Ratings:
Before making a final decision, take the time to read customer reviews and ratings. Feedback from existing customers can provide valuable insights into the quality and reliability of the roadside assistance provider. Look for reviews that mention promptness, professionalism, and customer satisfaction.
Once you consider these above mentioned factors, choose the right package of Roadside Assistance. You can consider additional benefits while applying for roadside assistance, like Car Insurance Bundling. Contact your car insurance provider to explore if they offer roadside assistance services as an add-on to your policy. Bundling your coverage can save money and streamline the process by having all your services under one provider.
Conclusion:
Selecting the right roadside assistance plan is essential for your peace of mind and safety. Assess your specific needs, and available research plans, compare features and costs, read customer reviews, and consider additional benefits and local providers. Following these steps, you can choose a plan that offers comprehensive coverage, reliable assistance, and timely support whenever you face a breakdown or emergency. Remember, investing in the right roadside assistance plan is an investment in your convenience and security. Drive confidently, knowing that help is just a call away.
You can also opt for Droom's RSA Plans to enjoy every ride without fear.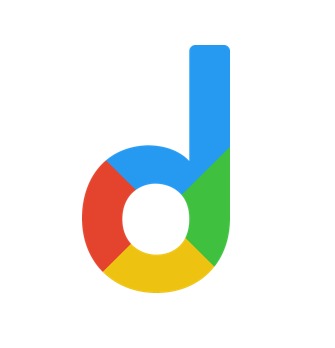 Droom is an automobile e-commerce platform offering a 21st-century automotive buying experience online with its four value pillars including trust, selection, low price, and convenience second to none. It offers 250k+ vehicles online in 1,100 cities — both used and new. Droom deals in buying and selling cars, 2-wheelers, and other vehicles too. It is an AI and data science-driven platform designed with the best ecosystem tools. Here, we have a team of auto-experts and auto enthusiasts who are dedicated to covering every sphere of the auto industry by simplifying the procedure of buying and selling with Unified Droom Experience. To know more, click here.