Keeping residential societies and commercial places fully sanitized is a challenge for the respective authorities. Many apply their brains and efforts to it for keeping the process inexpensive while many keep trust in house sanitization services. It is always feasible to have a team of experts for complete sanitization. It not only kills the germs immediately but also keeps the space germ-free for several days and months. The modern professional cleaning and sanitization services use advanced germ killers and technology to find the affected areas and remote corners for keeping the place safe and secure from contagious diseases.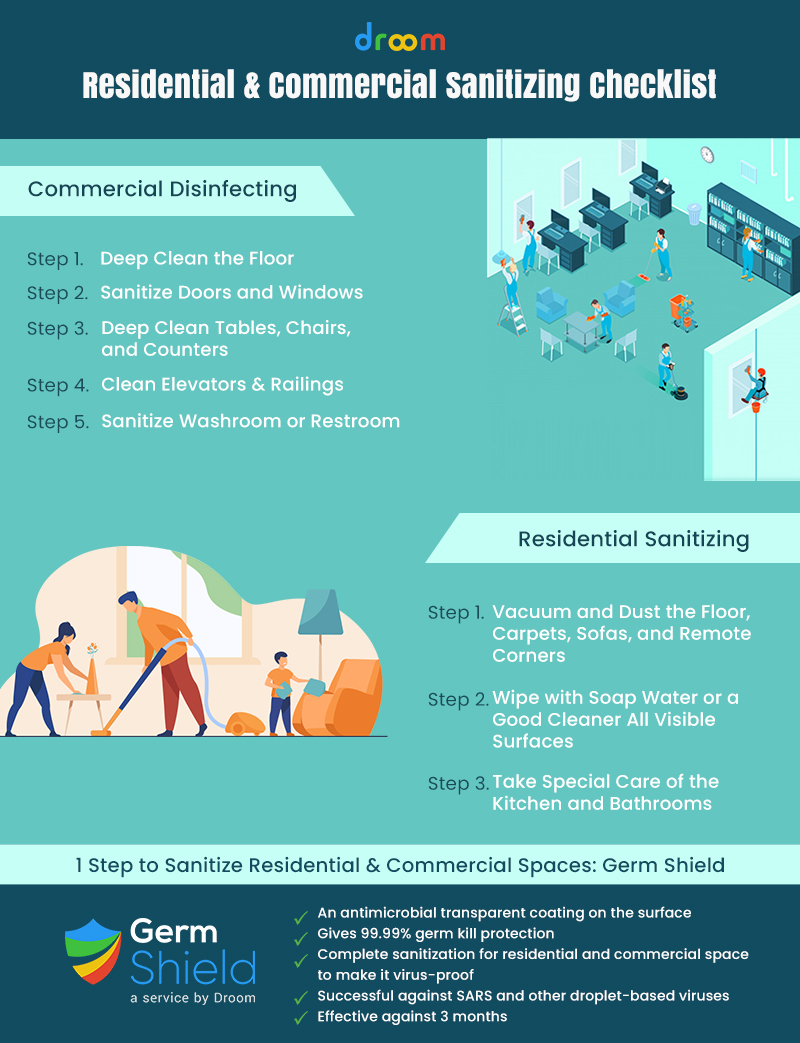 Why House and Commercial Sanitizing Services are Required?
Commercial and residential places are highly efficient in spreading contagious diseases. Hundreds of people are roaming around these places. You never know what kinds of germs they are carrying. It is not possible either to track everyone. The common surfaces and most-touchable areas like escalators, elevators, chairs, tables, counters, switches, steps, railings, doors, and windows are the breeding grounds of hundreds of different types of germs. Commercial places are more likely to be a source of infectious diseases than in residential places. Professional disinfecting services can be given the responsibility of sanitizing these places for keeping factories, shops, supermarkets, and residences free from contagious microbes.
Commercial Disinfection Services – Checklist for Sanitization of a Commercial Space
Step 1: Deep Clean the Floor
Floor of any commercial place is the most infected part as shoes carry the maximum germs from the roads.
The floor is to be cleaned with water and disinfectants twice daily.
For deep cleaning experts in this job to be called who use advanced equipment and chemicals for deep cleaning of floors and walls.
Step 2: Sanitize Doors and Windows
Depending on the materials used in doors and windows these are to be washed accordingly.
The doorknobs are to be washed with soapy water and then with a disinfectant.
Windowpanes can be washed with soapy water followed by disinfectants.
Step 3: Deep Clean and Sanitize Tables, Chairs, and Counters
The table and chairs of employees and visitors are to be cleaned with soapy water.
Counters need a little harder solution like a water solution of detergent
Dilute bleach-water solution can be used thereafter as a disinfectant.
Step 4: Clean and Sanitize Elevators & Railings
Cleaning with soapy water is the first job
Here also dilute bleach-water solution could be applied as a disinfectant
Step 5: Cleaning and sanitization of washroom or restroom
It should be at the top of the list at the time of sanitizing a commercial place.
---
Residential sanitizing services – Checklist for sanitizing residential buildings
Step 1: Vacuum and Dust
Floor, carpets, sofas, and remote corners are to be vacuumed and dusted as much as possible.
Beds and pillows are to be cleaned professionally
Step 2: Wipe with Soap Water or a Good Cleaner All Visible Surfaces
Every visible aspect of a residential space like doors, windows, tables, chairs, the exterior of upholstery are to be wiped with soapy water
Those aspects are to be wiped once again with a wet cloth to remove the soap.
The surfaces are to be made dry which may take some time
A disinfectant either to be sprayed or spread with a clean sponge or piece of cotton.
Step 3: Take special care of the kitchen and bathrooms
These two places in a residential building, especially in bathrooms germs grow rapidly. High powered disinfectants and expert intervention are required to keep the places germ-free.
Germ Shield for Comprehensive Sanitization
It's a specially formulated solution for sanitizing commercial places. It can keep a commercial place 99.99% germ-free for 90 days. Microbes and viruses as contagious as SARS are completely arrested with Germ Shield. Thus, Germ Shield can be effectively used in a commercial building to prevent the spread of any contagious diseases.
Germ Shield for Residential Spaces
Germ Shield is equally effective in keeping the residential building safe from contagious microbes. On being applied on any surface, Germ Shield creates an antimicrobial transparent coating that immediately kills 99.99% germs and prevents any growth of viruses in the future.
You can avoid any place such as shopping malls, cinema hall, restaurants, or any public gathering. But, how can you avoid staying at your own home and going to your workplace? You spend your entire day in these two places. So, it won't be a good idea to take any risk of these places. Do try to avoid any chances of getting infected and also protect other people around you to bring a stable condition in the world.
One right move from each individual will definitely bring a change and we will soon be safe and sound!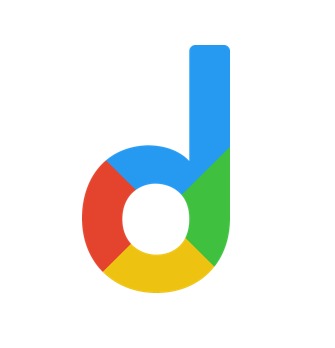 Droom is an automobile e-commerce platform offering a 21st-century automotive buying experience online with its four value pillars including trust, selection, low price, and convenience second to none. It offers 250k+ vehicles online in 1,100 cities — both used and new. Droom deals in buying and selling cars, 2-wheelers, and other vehicles too. It is an AI and data science-driven platform designed with the best ecosystem tools. Here, we have a team of auto-experts and auto enthusiasts who are dedicated to covering every sphere of the auto industry by simplifying the procedure of buying and selling with Unified Droom Experience. To know more, click here.