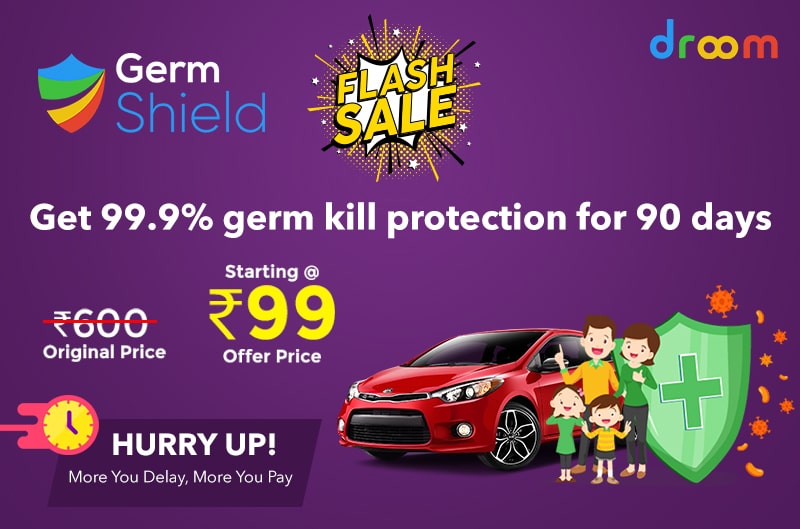 The smartest way to get rid of any microbes around us up to 99.9% for 90 days, is Germ Shield, the finest quality of antimicrobial coating. Now, it's time to avail the best offer on Germ Shield with Germ Shield Flash Sale and protect ourselves from contagion as well as our pockets from burning.
Germ Shield Flash Sale on 23th September 2020 from 10 AM onwards
If you have any vehicle be it car, bike or scooter, you should definitely register yourself beforehand for the Germ Shield Flash Sale.  Amazing opportunity to sanitize your vehicle at Rs.99 only. Why to wait and pay Rs. 600 later on?
Start checking out the sale offers! Note, the deal will change every hour. And the more you will delay, the more you have to pay.
Set your alarm for 23th September 2020. Be an early riser and gift your favourite vehicle an antimicrobial coating at Rs.99 only.
Questions haunting you at the moment…
When everything will be normal again? –2 years minimum
What will be the new normal? –Masks, face shield, sanitizer, antimicrobial coating services, etc.
How the infections or contagion can come up to you? –Going outside, not maintaining social distance, not using protection, etc.
How long you are safe? – As long as you are abiding the rules and regulations and keeping your surroundings clean and sanitize
What to do to keep yourself safe? – Germ Shield
Germ Shield is an antimicrobial transparent coating that has been proven effective against all forms of microbes such as germs, viruses, fungus, bacteria, algae and molds. It inhibits the growth of microbes on any surface. It provides you with 99.99% germ kill protection. It sanitizes and makes them virus-proof using a globally proven technology that lasts up to 90 days or 3 months. There are no known side effects of the treatment and it leaves no spots or damage to the surface.
It is an outstanding disinfectant that forms an optically clear & protective shield that has been proven to be effective against SARS and other droplet-based viruses. It is associated with a testing service using ATP swab technique which is a globally used tool to measure the contamination level on a surface. It is used before and after the treatment to check the contamination level on the treated surface. Germ Shield has got accreditations of ISO 9001 2015 and ISO 14001 2015 and its efficacy is tested by FICCI Research and Analysis Centre.
Do not take the risk! Your vehicle can keep you safe on roads, but an infected vehicle can also make you sick any moment.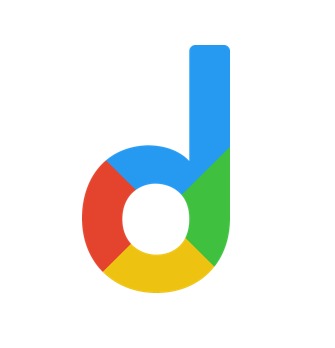 Droom is an automobile e-commerce platform offering a 21st-century automotive buying experience online with its four value pillars including trust, selection, low price, and convenience second to none. It offers 250k+ vehicles online in 1,100 cities — both used and new. Droom deals in buying and selling cars, 2-wheelers, and other vehicles too. It is an AI and data science-driven platform designed with the best ecosystem tools. Here, we have a team of auto-experts and auto enthusiasts who are dedicated to covering every sphere of the auto industry by simplifying the procedure of buying and selling with Unified Droom Experience. To know more, click here.