Germ Shield Silver is the need of the hour. Be it car, bike, big transport, elevator, home, office, hospital, school, college, everywhere, must get the antimicrobial treatment to keep everyone safe and that too by keeping your pockets safe from burning.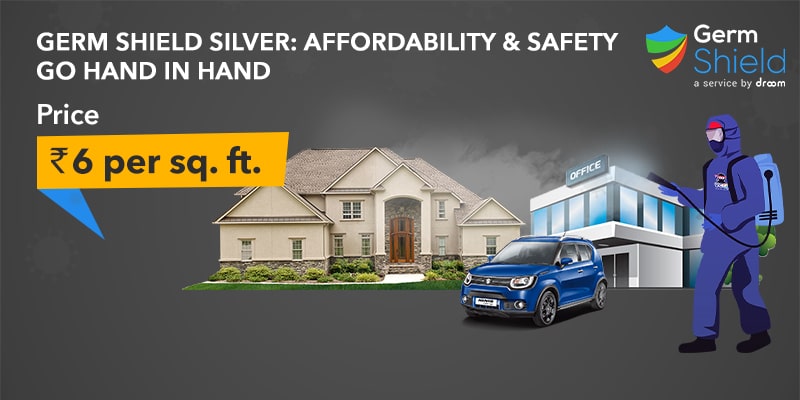 In most of these places including car, hygiene is often overlooked, it is certainly more than just getting washed up or cleaned. For example, you are traveling to your favorite hill station, blasting your favorite music on fancy speakers while your friends are gorging on their favorite snacks, and of course, spilling some of it inside your car. A week or two of traveling to refresh your soul and you come back all rejuvenated. You send your car to the nearest local service station to get it all cleaned up. You pay a hefty amount for soap water and carry on with your daily life. Did you miss out on anything? Yes, you did!
Unaware, you miss out on a very important yet most overlooked aspect of maintaining hygiene! Throughout the course of time, the surfaces become breeding grounds for germs and microbes. A mix of soap and water is not enough to get rid of them. This is where you need to make sure that you opt for the antimicrobial coating to get rid of these carriers of the disease.
How much does Germ Shield Silver cost?
You can put all your concerns regarding the Germ Shield Silver affordability at rest. Say it is cheaper than your weekend booze, much cheaper than your weekend shopping spree at the mall, and much, much cheaper and cost-effective than spending money on antibiotics and other medication.
There are several sanitization and disinfectant services in the market, which are either super costly that will easily burn your pocket, or they are super cheap and not at all effective to sanitize the surface. Germ Shield Silver cost Rs. 6 per sq. ft. only for any surface to get antimicrobial coating.
Besides, by opting for annual packages, you can further save on the cost as well. Germ Shield Silver is more than a disinfectant. It kills germs, viruses, fungus, algae, molds, and bacteria. It should not be confused with cleaning rather it is an antimicrobial coating that kills 99.9% germs and viruses to keep your vehicle free of pathogens for a period of three months.
Post every treatment, you may get a Germ Shield Silver report, if you want, wherein you can check out the contamination tests before and after treatment.
It is recommended not to neglect the hygiene. You spend a large amount of time in your car, home, office, etc. and with different sets of people, so these can surely become infected hot spots.
According to an article published in Huron Daily Tribune, "A typical public toilet seat harbors 172 CFU, the report said, but the average car's steering wheel has four times as many, or 629 CFU. That also makes the steering wheel twice as dirty as public elevator buttons and six times germier than a typical cell phone screen."
Benefits of Germ Shield Silver
Do you see anyone sneezing inside a closed environment? the moment they take their seats? If yes, chances are that many pathogens may have been mixed on the air and these will reside on different surfaces, which can cause an allergic reaction. People are allergic to pathogens and with the presence of the virus, it becomes imperative that you ensure that you are taking precautions to keep your loved ones safe.
To ensure your loved ones are safe from any contagion, you can certainly opt for this coating and after knowing Germ Shield Silver affordability factor, you will be more eager to opt for it.
Germ Shield Silver:
Is Antimicrobial transparent thin silver nano particle-based coating
Keeps surface free from microbes like virus, bacteria and other pathogens like coronavirus
Uses on a wide range of surfaces
Leaves no smell and spots
Binds to any surface resulting in a strong and durable coat
Protects the surface for 3 months
When it comes to health, there should not be any compromise. And, with something as budget friendly as Germ Shield Silver, you can ensure that your loved ones do not face any unnecessary health issues.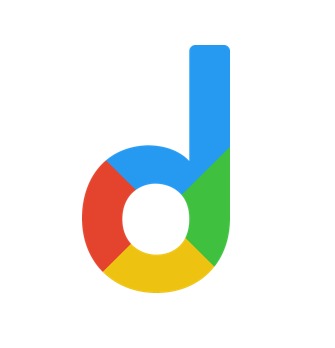 Droom is an automobile e-commerce platform offering a 21st-century automotive buying experience online with its four value pillars including trust, selection, low price, and convenience second to none. It offers 250k+ vehicles online in 1,100 cities — both used and new. Droom deals in buying and selling cars, 2-wheelers, and other vehicles too. It is an AI and data science-driven platform designed with the best ecosystem tools. Here, we have a team of auto-experts and auto enthusiasts who are dedicated to covering every sphere of the auto industry by simplifying the procedure of buying and selling with Unified Droom Experience. To know more, click here.