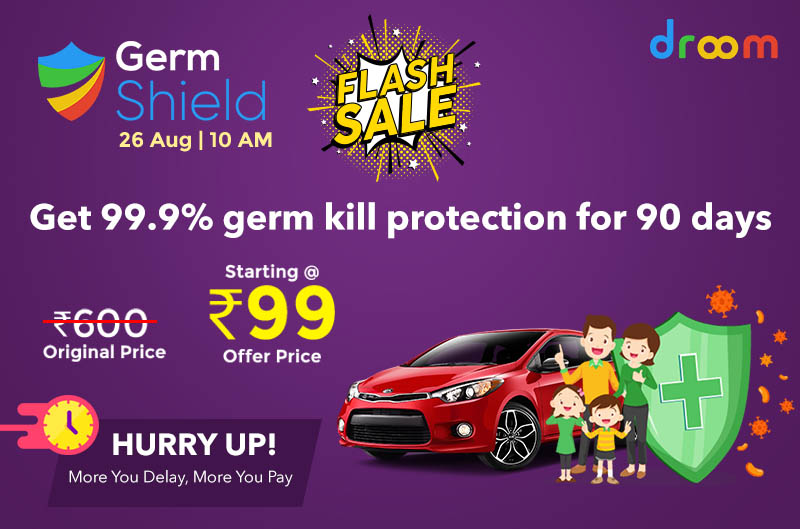 1 Day Remaining…
COVID-19 pandemic has hit the world unlike anything ever did. While on one hand economic activity has completely stalled due to lockdowns across the world, on the other active cases continue to increase. This has led many experts to feel if adopting lockdown was the best strategy after all!
A more logical question being debated currently is whether the focus should be on training humans to live with this virus?
If experts are to be believed, the virus may never go away, even with a vaccine. The current coronavirus (COVID-19) will likely remain for years to come, and may eventually, become endemic like HIV, measles, and chickenpox.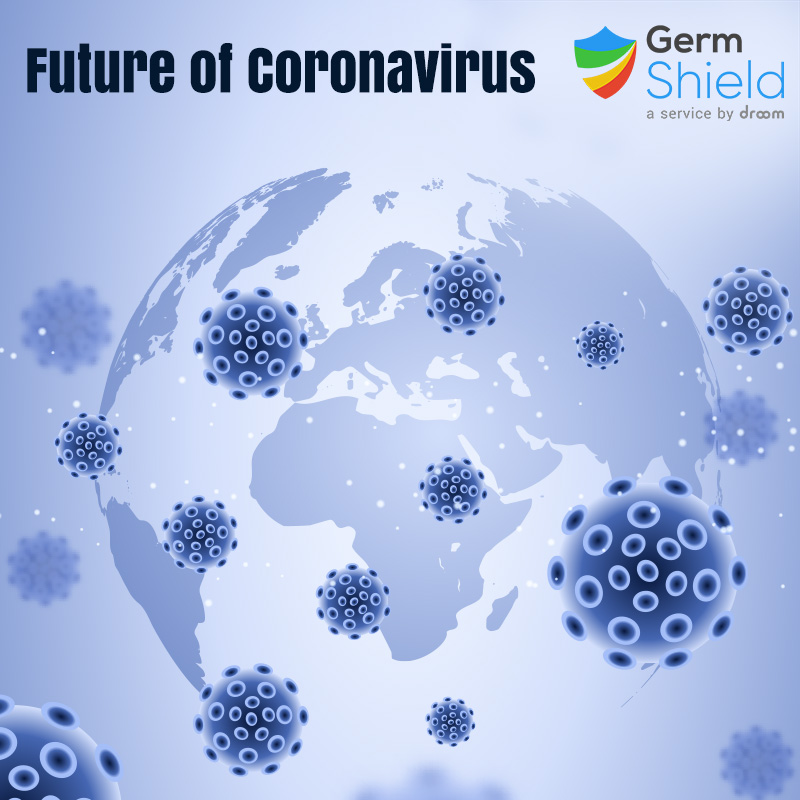 Governments across the world are committing funds towards developing a vaccine, assuming a quick-fix vaccine to be an all-out solution of the infection. However, in human history, we have only succeeded with smallpox and that too with millions of deaths over two centuries.
Hence, people, particularly in emerging countries where quality healthcare is expensive and cost for which is borne privately, need to prepare themselves to fight and live with this pandemic.
Penetration of COVID-19 in India
As per a team of epidemiologists, there is a significant probability that the first wave of COVID-19 in spring 2020 is followed by a series of repetitive smaller waves that occur through the summer and then consistently over a one-two year period, gradually diminishing some time in 2021.
Another scenario indicates the first wave is followed by a larger wave in the winter of 2020 and multiple smaller subsequent waves in 2021, similar to what was seen with the 1918-19 pandemic.
Short-term projection – Active Cases in India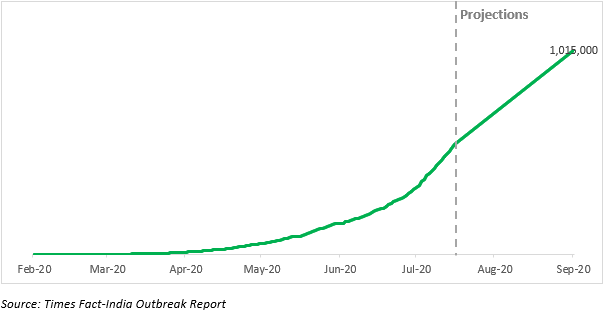 How to live with COVID-19?
Many precautions including staying at homes, maintaining safe social distancing when outside, wearing masks and gloves, and using hand sanitizers are being well-publicized and for good reason.
However, there is little focus on educating people about keeping surfaces (doorknobs, doors, common areas like Cafeterias, etc.) germ-free. Normal disinfectants used in most households do not provide long-lasting protection. Moreover, the surface treated with normal disinfectants gets infected again after coming in contact with an infected carrier.
To help India fight this pandemic, Droom has launched Germ Shield, an antimicrobial coating that not only kills 99.99% germs but also does not let them grow for 90-120 days.
Germ Shield creates an invisible coating that has spikes to rupture the membrane of any microorganism. It creates an odorless and spotless coating on all types of surfaces including porous surfaces such as fabric, leather, etc.
Germ Shield has been proven to be effective against droplet-based viruses including SARS and MERS, which are from the same family of viruses as current Coronavirus or COVID-19 (SARS-COV-2).
References –
1. https://www.timesnownews.com/times-facts/article/india-outbreak-report-india-set-to-hit-a-peak-of-9-86-lakh-active-cases-on-september/628437
2. https://www.washingtonpost.com/health/2020/05/27/coronavirus-endemic/
3. https://www.cidrap.umn.edu/sites/default/files/public/downloads/cidrap-covid19-viewpoint-part1_0.pdf