"Raksha means Protect, Bandhan means the Bond"
The bond you share with your brother or sister is unmatchable and impeccable, so you give you best each time to protect him or her from any evil or negative influence. Be it your small sister or your big brother, the unbeatable willpower to protect him or her, is truly reflect each year on the auspicious occasion of Rakhi.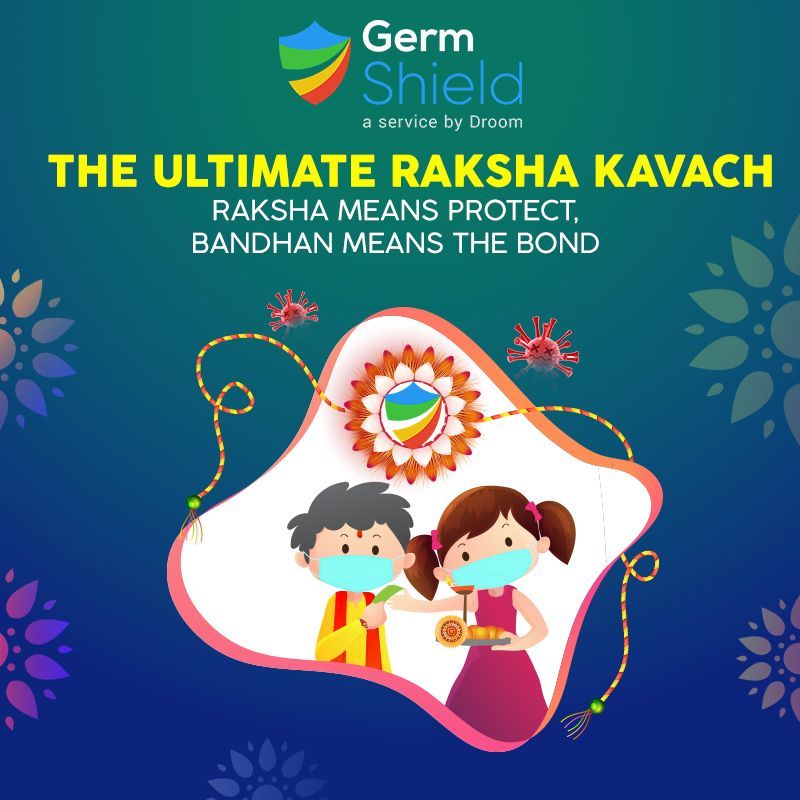 Each year you plan something new or unique gifting ideas or even to choose the one perfect Rakhi. But unfortunately, this year during this pandemic and lockdown, you may not even be able to see your brother or sister. May even not be able to courier a Rakhi to your best brother in the world. So, let's plan something special for Rakhi 2020.
In this Rakhi, let's try something different and unique. Unlike every year, 2020 is not the year to gift anything fancy or something to showcase. It is year to show your real love, care and affection towards your bro and sis. This time choose the most unique and useful gift of Rakhi and perhaps the best choice is the services of the Antimicrobial Coating, to safeguard your beloved sister or brother from any deadly viruses.
Perhaps, you must be praying each day for a healthy and germ-free environment for everyone including you, your family, friends and surroundings. To guarantee that and to protect your brother or sister against contagious diseases Germ Shield is the best gift of Rakhi 2020. As you must be looking for an apt service for your family, some professional companies are looking to carter to the needs of people by ensuring a healthy environment. They are trained to keep us safe and develop prolonged protection against contagious microorganisms.
How effective is the antimicrobial coating?
Before you gift an antimicrobial coating to your brother or sister as Rakhi gift, you must be eager to know about its effectiveness against deadly microbes. You will be amazed to know that it is effective against any germs, virus, fungus, bacteria, algae and molds. In respect to the current situation, it is proven to be really effective against SARS and other deadly viruses.
Germ Shield is the best antimicrobial coating that is invisible which are specially formulated and highly effective. It provides outstanding surface protection for at least 3 months or 90 days. The coating works as forming invisible coating or shield to minimize the spread of infection even after months. This formula creates a strong bond with any surface and creates invisible spikes on the treated surface. So, even if it comes sin contact to any microbes in later stage, it ruptures the membrane of the virus and inhibits the growth of it for next 90 days. In addition to this, they will provide a testing service using ATP swab technique before and after the treatment, which is a globally used tool to measure the contamination level on a surface.
A safe and new-age antibacterial treatment
Times have changed. People have started gifting each other something more useful and productive rather than a show piece. A new-age gifting idea will surely be appreciated by all and you will have the satisfaction that you have contributed towards the protection of your family. Most importantly, Germ Shield antimicrobial treatment is effective on any surface.
Car
Bike
Scooter
Elevators
House
Office
School
Hospital
Salon
ATM
So, if your sister has a car, you can buy her an antimicrobial coating service for her car. If your brother has a superbike, you can buy him Germ Shield done for his bike. Similarly, if you sister has her own office or salon, you can book an antimicrobial treatment for the entire office. You can even book the service for the house of your brother or sister, to not only protect him or her but the entire family from such deadly virus.
Antibacterial treatments through sprays provide a number of benefits. These are:
Thoroughly disinfecting the surfaces
Inhibiting the growth of microorganisms
Providing long-term residual protection
Inability to get washed off after a single application
The antimicrobial coating helps to keep our facilities safe. It is not limited to homes, but the services are called for treating schools, commercial places, larger facilities, elevators, and vehicles. Staying in a super pristine condition is not the ultimate motive to this day, people are looking for something that provides hygiene as hygiene is directly related to health. There is a slight difference between clean and hygiene. Even the cleanest areas are sometimes not free from microscopic elements.
Best Rakhi gift for sister or brother
This new form of an antimicrobial shield can definitely be the best choice for gifting purposes this Rakhi. Technically speaking, the ingredients of these solutions prevent the growth of microbes. The presence of antimicrobial chemicals prevents us from getting sick. These sprays can be applied to kitchen countertops, office desks, computer & laptops, and other areas which are prone to high-traffic. Now, some may opt to hire a professional cleaning company. The difference is, not all cleaning products come with antimicrobial ingredients and thus, the surfaces will be cleaned definitely but not the unseen germs surviving on the surfaces. The best part of Germ Shield antimicrobial coating is that it is Coating and not a cleaning service. So, it can be the best Rakhi gift for brother from dear sister or for sister from dear brother this Rakhi Purnima.
Why should you opt for Germ Shield?
Antimicrobial technology ensures a 99.99 percent germ-free environment. It protects the occupants from contagious diseases and also helps in inhibiting microbial growth. The sanitization coating on the surface stays effective for at least three months. Antimicrobial Germ Shield is a proven technology against various droplet-based germs and SARS. The application can be used for multiple surfaces including vehicles, and elevators apart from residences and offices. Germ Shield antimicrobial coating keeps you protected in germ free environment. This can be a great gift idea this Rakhi – a gift that your sister will remember, or your brother will cherish for a long time. It can be a perfect example of your concern for the family.
If you order Germ Shield, the skilled technicians will visit the address, measure the current condition of contamination, and apply Germ Shield for protection. At the end of the job, they'll again measure the contamination, show you the result, and provide a certificate. That'll be the nicest gift for your brother or sister – a sign of concern for the family. The ultimate Raksha Kavach for your near and dear ones.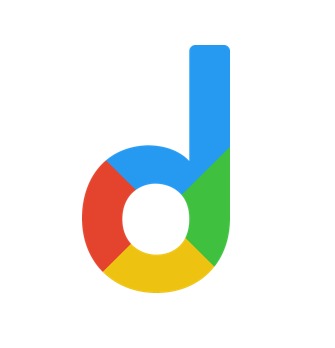 Droom is an automobile e-commerce platform offering a 21st-century automotive buying experience online with its four value pillars including trust, selection, low price, and convenience second to none. It offers 250k+ vehicles online in 1,100 cities — both used and new. Droom deals in buying and selling cars, 2-wheelers, and other vehicles too. It is an AI and data science-driven platform designed with the best ecosystem tools. Here, we have a team of auto-experts and auto enthusiasts who are dedicated to covering every sphere of the auto industry by simplifying the procedure of buying and selling with Unified Droom Experience. To know more, click here.