Lending or financial formats in the automobile industry today is an unusually interesting place right now. New technologies, businesses, trends and competitors entering the market cause excitement and anxiety in equal measures. Digital lending is the new and fastest growing methods of lending to SMEs and Businesses today. This means that our lenders as well as consumers should be prepared for all transformations yet to happen in the new financial year of 2020.
Digital lenders are framing data points such as bank transactions, bureau performance and transactions available on accounting or CRM systems and e-commerce platforms.
Some of These Disruptive Trends are Listed Below:
Mobility As-A-Service:
Among all industries where technology acts as a defining factor, the one that is bringing the most disruptive transformations across the globe is mobility.
Mobility results in banks and financial institutions to develop advanced websites and mobile apps for customers to carry out their financial transactions and other processes through their mobile devices. With multiple security checks at every step, customers are assured of performing more secure transactions through mobile and web apps. With a plethora of NBFCs mushrooming and simplified access to credit scores from multiple sources it is becoming easier to apply for credit from multiple sources digitally and least documentation.
Blockchain is Getting as Real as It Gets:
Ever since block chain came into existence about 11 years ago, people have been testing block-chain enabled technology. Insurers and bankers are spearheading various types of this technology as test beds for these manufacturer block chains. Auto captive lenders are the ones serving as the initial players in this upcoming trend. What makes this trend all the more exciting is the prospects of putting the vehicle on a block chain to support insurance, floor plan financing and fraud detection and ultimately using block chain to turn a vehicle into a mobile wallet. As the growth incentive in the market leads to maturity with this upcoming trend, industry block chain pilot programs may soon shift from theoretical to practical practice.
AI Supported Technology will Create Smart Sales Channels:
The AI generated intelligent signals enable financial institutions to understand the new sources of consumer data for predictive analysis. As an example: these technologies include advanced analytics to predict which vehicle options a consumer may want with a surprising accuracy. Meanwhile, telematics and other on-board sensors can provide captive lenders an insight on consumer behavior. The changes that my come by in customer experience along with creation of new revenue territories is immense for both sides of the industry. All these AI tools combined with the traditional marketing has to customized digital lending with data about the purchase, amount required, all just in time for purchase and with manifold increase in conversion rates.
Digital Lending with Droom:
This is where an important role as to how to go about the business comes into play. There must be a platform that helps you not just understand these trends and map your business accordingly but also ensure what would be the best bet going forward, as far as the liquidity and profitability of the business is concerned.
Digital lenders are therefore, framing data points like bank transactions, bureau performance, transaction with suppliers and e-commerce platforms. These data points can be used to access the top line and size of business but ensuring it to profitability. For this, it is important to consider and provide for current product usage levels, industry margins, potential earnings in the future, and risk parameters.
Overlapping customers' digital data with their financial data and traditional rational ratios will be of extreme importance. In short, a lenders' ability to overlay profitability metrics over transaction data will define who wins!
To keep up with these disrupting changes in the auto finance industry, Droom.in ensures that it takes care of all of its client's requirements, businesses, liquidity and profitability into account and helps resolve and simplify the process for you.
Droom is an AI and data science driven online transactional platform, which offers 21st century experience in buying and selling used and new automobiles in India and other emerging markets.  Droom has built an entire ecosystem around used automobiles for the digital economy, including Orange Book Value (used vehicle pricing engine), Eco (1,000+ points vehicle inspection), History (history records for used vehicles), Discovery (dozens of pre-buying research tools) and Credit (India's first and only marketplace for used auto loan and dealer financing).
Digital lending has its most accurate and specific usage for BFSI clients and individual buyers and lenders, therefore, Droom offers a suite of services for BFSI clients and pricing services through which we enable lenders and insurers to make better informed decisions. Another finance specific service that Droom offers is Droom Credit which offers a completely digitized, hassle-free and paperless automated life cycle management of loans for lenders and keeps the lender informed with all the major changes in the automobile industry that requires any kind of update in term of financial assets and liquidity.
Droom caters to individual buyers and sellers, dealers and large enterprise for not only for buying and selling but also, entire life cycle management.
With 80% market share of the automobile transactions being online Droom is India's largest automobile platform online and ensures to stay up-to date and play at the same pace as the financial market for auto industry to keep the business running smooth and intact.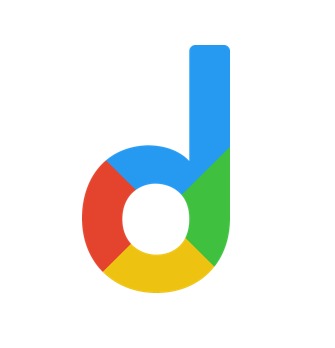 Droom is an automobile e-commerce platform offering a 21st-century automotive buying experience online with its four value pillars including trust, selection, low price, and convenience second to none. It offers 250k+ vehicles online in 1,100 cities — both used and new. Droom deals in buying and selling cars, 2-wheelers, and other vehicles too. It is an AI and data science-driven platform designed with the best ecosystem tools. Here, we have a team of auto-experts and auto enthusiasts who are dedicated to covering every sphere of the auto industry by simplifying the procedure of buying and selling with Unified Droom Experience. To know more, click here.