Digital marketing and e-commerce go hand in hand. Digital marketing is trending massively by the day and entrepreneurs and enterprises are taking the complete advantage to increase their branding and sales. While it has made a major impact on all industries, the automobile industry is still lagging.
The automotive industry is one of the biggest industries in the world, and its economic contribution is huge. The scope of it soaring higher is unparalleled if the digital platform is disrupted to its full potential.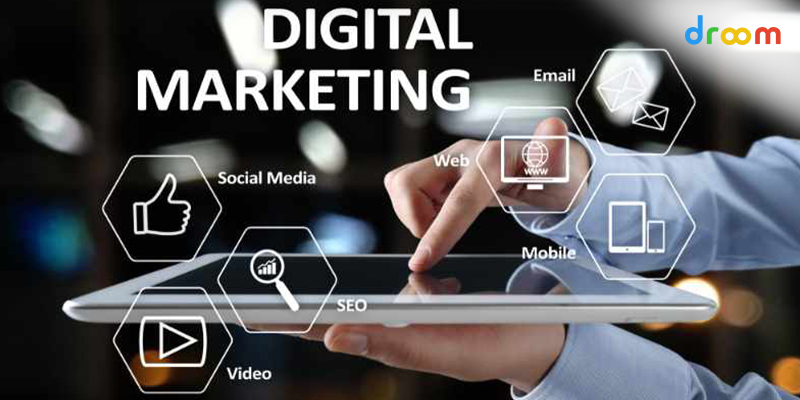 The Importance of Digital Marketing in the Automobile Industry
User behavior in terms of ROPO (Research Online, Purchase Offline) has moved at a startling pace over the past years and the use of digital media is continually increasing.
Even though most vehicle purchases are carried out in dealerships, a well-thought over research is done much before. There is a huge amount of information readily available online covering everything from product specifications to best prices to customer reviews which results in most of the customer decisions already taken before the customer reaches the dealership. This is simply a direct result of marketing content that consumers are presented during the buying process.
Droom maps out the audience with a high buying potential. It presents you with a niche audience willing to make a purchase along with influencers, writers and more.
Challenges in the Way
As discussed in our previous post, the auto industry still faces challenges with the dynamism that the digital world offers with business leaders trying to cope with it each day. Due to this, a complete understanding and usage of digital media channels and how they operate lacks.
Here is where the crucial role of digital marketing and branding agencies come into play. However, it again increases the complexity because there are so many of them in the market to do the work for you, that it is nearly impossible to choose the one that's perfect for your business individually.
This is where Droom does the job for you. We are completely committed to the automobile industry and the various services that are a part of its varied dimensions. We don't just provide the services that seem obvious being in the auto industry but also, keep discovering various opportunities that could foster the automobile industry and work on the enterprises' pain points to create a solution out of it.
And guess what?
Each of them is completely different from the other, which is to say it is well-suited and customized to your individual business needs.
Digital Marketing Trends in the Automotive Industry
Multi-Channel Social Messaging and Enhanced Attribution
 A variety of social media and online apps like WhatsApp, Facebook Messenger and WeChat, are not restricted to personal uses only. Even though some of them do have limited private APIs like WhatsApp, others like Facebook Messenger are more flexible and already have fully fledged marketing tech available on the market. This makes it easy to shoot multiple pitch messages or customized messages to a variety of clients within seconds.
Digital Media Marketing
The auto expo 2020, that was held last month in Greater Noida, was the talk of the town for a long time. There were two major types of marketing that took place leading to its immense popularity. The direct marketing of vehicles and launches, without which it wouldn't exist in the first place; and the second was its digital marketing that took place all over Facebook, Twitter, LinkedIn, YouTube and PR.
The digital marketing was so strong for that event that it led to business and sales being doubled. Some of the most eminent and highly influential crowd was pulled in every single day of the event.
Smarter Ad Bidding:
It is crucial that your ad is posted on the search engine at a place where it can get maximum hits. Ad placement, CPC and CPA are some of the most important components of Google search engine along with the bidding of keywords. It was also the most popular trend in 2020 and will remain to be so in the coming years. It is therefore, important to ensure that your ad is placed correctly where it can get the maximum number of clicks.
Understand How Your Audience Behaves Online
Knowing your audience and how they behave online is the most crucial thing for all manufacturers to increase their sales. It is important that you don't just focus on your previous customers to retain sales but also, aim to understand the target audiences who are engaging with brands digitally.
Building a Great Customer Relationship:
To increase client engagement, it is important to build a community of buyers, sellers and enterprises apart from the auto enthusiasts and ensure that the interaction is always kept free flowing. Conducting events, so that your clients can directly interact with you is possibly the best way to retain them. A series of mails, messages, updates is important to be sent at regular intervals. Droom incorporates this strategy into its business seamlessly to maintain its high credibility and a great relationship with their clients.
Create Content and Sell it:
Creating intelligent content isn't the only thing that is required while trying to increase your chances, how you display it online makes it a world of difference.
Over the last year, Google as the most used search engine has transformed how they present information on the results page. This has enabled entrepreneurs to occupy certain spaces where their information can be displayed. It requires you to continuously create content that meets these requirements, which again is not an easy job.
What is Droom Digital Marketing Solutions?
One cannot assume individual auto OEMs, Enterprises and businesses to be able to do all of this on their own, which is why Droom has introduced its Ad Packages to help you achieve the highest potential in your business.
Droom has 80% market share of the automobile transactions online and is currently generating $1.3 Billion in annualized GMV and growing at a rate of 100% Y/Y. It has its presence in 990+ cities across India (India's largest hyper-local marketplace), 300K+ auto dealers (largest auto dealer platform in World), 35 Million+ monthly visitors, nearly 12 Million+ app downloads and 6.5 Million+ Facebook followers.
At Droom, we work and collaborate to enhance your brand visibility and engage with targeted audiences. With Droom's Ad packages, we offer measurable and effective advertising opportunities for leading brands. Our range of social media and digital solutions ensure an expansive community reach that can help you gain access to a highly targeted audience of over 12 Million monthly visitors.
With our range of innovative solutions in various segments of the industrial needs of the client, we are committed to offering the most promising services according to our client's requirements.
At Droom, we employ data science to capture and analyze consumer behaviors and target the niche audience with customized social ads that will uplift your eCommerce sales strategy to a higher level.
How can Droom Help You Grow Your Brand?
Droom offer a wide bouquet of digital solutions to ensure that all concerns regarding branding is taken care of well. Our solutions ensure in driving traffic and augmenting the niche audiences (verified audience).
The digital media solutions package includes a combination of customizable solutions inclusive of a suite of services like:
category targeting,
listing pages,
impressions on banners and videos,
static content pages and programmatic ads
All the above that can be combined as a service for you to avail as per your requirement. More than anything we ensure that your ads display at the top pf the listing for maximum clicks and impressions increasing the chances of sales by multiples.
The social media solutions package includes an impressive range of services to upscale your popularity and brand through
our Facebook community advertising,
impressions,
targeted mailers,
banner ads,
ads in Droom garage and other social and business media channels like LinkedIn, Facebook, Instagram, Twitter and more.
We help direct and redirect a high & relevant traffic to your platforms for a greater brand reach and maximizing sales. To be very specific, what makes us different than our competitors, is that we have sorted out our traffic accordingly. This means that we ensure that only the most relevant and niche traffic with a high intent to buy reaches your listings.
Droom has always lived up to the expectations of its clients and beyond, and we keep finding new ways to ensure your needs are taken care of when it comes to the Automobile business.
So, what are you waiting for? Check out our suite of Droom Ad packages and register now!!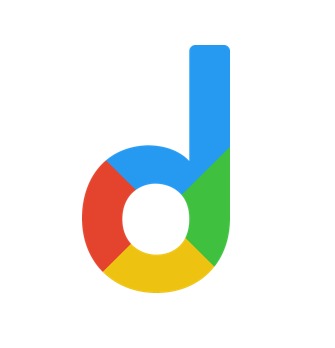 Droom is an automobile e-commerce platform offering a 21st-century automotive buying experience online with its four value pillars including trust, selection, low price, and convenience second to none. It offers 250k+ vehicles online in 1,100 cities — both used and new. Droom deals in buying and selling cars, 2-wheelers, and other vehicles too. It is an AI and data science-driven platform designed with the best ecosystem tools. Here, we have a team of auto-experts and auto enthusiasts who are dedicated to covering every sphere of the auto industry by simplifying the procedure of buying and selling with Unified Droom Experience. To know more, click here.