With the increase in road rage, drink and drive, over-speeding and reckless driving, safety on roads has become one of the major concerns for all of us. Using the road on-foot or while driving is an unavoidable part of our lives. Nonetheless, some people put everyone at risk without being considerate about the ethical codes in a public setup. In major cities like Delhi and Mumbai where traffic is not only aggressive but also unruly, imposition of
road safety rules
is necessary so as to avoid accidents and loss of life and property.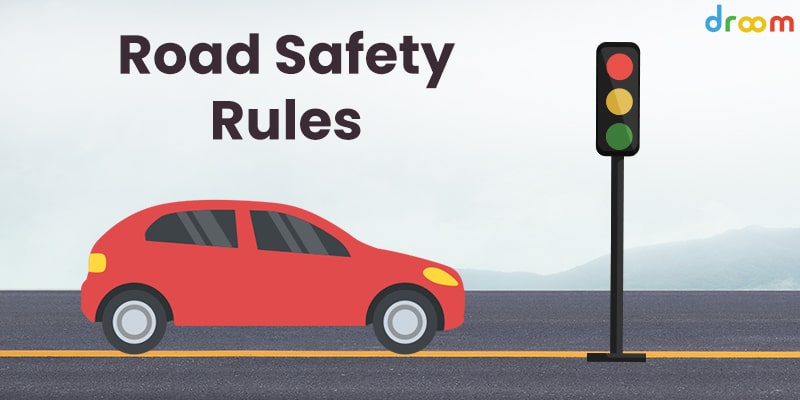 Following traffic rules comes with a few unsaid messages like: understanding road signs, speed limit, and careful driving zones without which, it is mostly impossible to travel keeping the safety of a person intact.
In this blog, we will cover:
Major Road Safety Tips
Avoid Common Distractions
Avoid Drink and Drive
Maintain Lane Discipline
Follow Traffic Signs and Signals
Wear Seat Belts
Speed Limits and Distance
Avoid Over-Taking
Wear Helmet
Use Indicators
No Honking in Silent Zones
Major Road Safety Tips:
Negligence is often one of the most common reasons for the maximum number of road accidents and death every year. In order to avoid any such situation, it is often recommended to follow some simple instructions like:
Avoid Common Distractions
Using phones while driving, eating or engaging in any activity that diverts your attention while driving can be fatal for you and the people around you. Stay focused on the road.
One of the constantly pressed over safety rules on the road is to avoid drinking and driving. It is a driver's responsibility to never drive under the influence of alcohol or drugs. They impair your judgment, coordination and reaction time, making driving dangerous.
Changing the lanes frequently even when not necessary only leads to confusion and judgment errors on the road. Sticking to your lane while driving and only changing lanes when necessary can not only save you from road accidents but can also reduce the chances of unnecessary traffic coagulation.
Follow Traffic Signs and Signal
It comes as a no-brainer that following traffic rules can not only save your life but can also save lives of people around you. Obeying traffic lights, stop signs, no honking, no halting and speed signs etc are some of basic road etiquettes that are to be followed without questioning much.
Wearing a seat belt is not just a norm that should be followed to avoid challans or fines. Seat belts are crucial for your safety and should be worn by all occupants in a vehicle. It reduces the risk of severe injuries in case of a collision.
Maintain Speed Limit & Distance
Speed limits are often decided and prescribed after considering the condition of the road and specifications associated with it. Henceforth, adhering to the prescribed speed limits can not only save you from road accidents but can also save you from unforeseen road dangers and associated injuries. Also, keeping a safe distance from the vehicle ahead, known as the two-second rule, allows you enough time to react and apply brakes if necessary.
It is Better to Arrive Late than Never!
Overtaking shouldn't be done just to establish how good of a driver you are but rather should only be done if necessary when you're abiding by all the rules. Overtaking should be done only from the right side of a vehicle. It should be done with caution, ensuring there is enough space and visibility.
Speed Thrills but Also Kills!
Biking or riding any two-wheeler without ensuring proper safety is a representation of carelessness on the road leading to the rider being exposed to accidents and incidents on the road. During the rainy season, it has often been seen that the two- wheeler slips due to reduced friction. It has also been noticed that the people wearing helmets have less chances of being prone to serious head injuries and road accidents in contrast to people who met with an accident without helmet.
Using Indicators is an important protocol to keep the riders around you informed about the direction or turn that you are about to take so as to avoid the chances of threatening the harmony of the road.
No Honking in Silent Zones
Schools, hospitals, etc. are a few zones where the drivers are advised to keep the honking in control and to to avoid any interruption in the daily chores of hospitals and schools.
Conclusion
Road safety rules are mandatory. In no situation whatsoever, a person is allowed to break them so as to assure the safety and security of common folks. Safety while driving and while being on the road can only be assured when the person is cautious enough of the basic norms like:
Crossing the road only when you're allowed to,
Keeping a keen eye on the traffic lights,
Indicating their direction via using indicators so as to avoid any collision.
Along with this, regular maintenance of the vehicle is also a necessary part of keeping the safety on road intact. Getting vehicle inspection and checking the history and other details of the vehicle can help you understand the condition of the vehicle for future use.
Remember, road safety is everyone's responsibility. By following these rules and being a responsible road user, you contribute to a safer environment for all.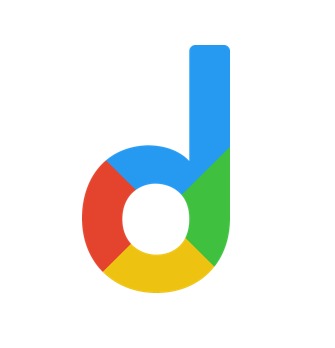 Droom is an automobile e-commerce platform offering a 21st-century automotive buying experience online with its four value pillars including trust, selection, low price, and convenience second to none. It offers 250k+ vehicles online in 1,100 cities — both used and new. Droom deals in buying and selling cars, 2-wheelers, and other vehicles too. It is an AI and data science-driven platform designed with the best ecosystem tools. Here, we have a team of auto-experts and auto enthusiasts who are dedicated to covering every sphere of the auto industry by simplifying the procedure of buying and selling with Unified Droom Experience. To know more, click here.