All the small and flourishing dealerships thrive to stand out by making some incremental income. This additional income not only enables these dealerships to stand out from the competition but also gives them a chance to try out their hand in the business market. This race to be big and trusted amongst the customers can often be won by becoming a reseller of services like loan,
insurance
,
roadside assistance
,
extended warranty
,
RTO
, valuation, inspection, etc.
Automobile services for auto dealers
can provide a platform to the budding dealers to enhance profit margin, multiply monthly earnings and become a safe space for customers who are hesitant or busy to reach out to the service providers directly. But, is there any market player who understands the pain points of these resellers?
In this Blog, We will Cover:
Benefits of Reselling Loan & Insurance
Incremental Revenue Generation for Dealerships
Simplified Financing Process for Customers
Diversification of Services
Increased Customer Loyalty and Satisfaction
Streamlined Administrative Tasks
Access to a Larger Customer Base
2) Best Reseller Program in India
3) Conclusion
Benefits of Reselling Loan & Insurance
In order to sell services like loans and insurances, winning over the trust of the customer base is one of the prime requirements. Due to the involvement of risk factors in the process, it is important to be sure about the service provider so as to provide your customers with ease. Reselling loan and insurance can offer several benefits to the auto-dealers:
Incremental Revenue Generation for Dealerships
By offering loan and insurance to the customers, dealerships can generate additional revenue streams. They can earn good commissions by being a reseller of both loan and insurance at the same time, thereby boosting their overall profitability. Dealers can earn up to Rs. 3 Lacs as the profit margin of reselling a loan is up to 5% and that of insurance is up to 35%. However, the chances of the service being a hit amongst the customers totally depends upon the reputation that the dealership has built over the years. However, it is important for the auto dealers to make sure that they should only partner with the service provider that has a transparent commission structure so as to be safe from any frauds in the future.
Simplified Financing Process For Customers
Reselling loans and insurance streamlines the financing process for customers. Instead of visiting multiple institutions or engaging with different lenders and insurers, customers can conveniently obtain financing and insurance options directly from the auto-dealerships. This enhances the overall customer experience and makes the purchasing process more efficient. Availability of such a simplified process in turn leads to multiplication of orders and better revenue.
Diversification  of Services
 For dealerships, reselling loans and insurance enables them to expand the range of services beyond just selling vehicles. By offering comprehensive financing and insurance solutions, dealerships can position themselves as one-stop shops, catering to the diverse needs of their customers. This diversification can help attract more customers and build stronger long-term relationships.
Increased Customer Loyalty and Satisfaction
Providing convenient car loans for auto dealers and  car insurance for auto dealers can enhance their overall satisfaction. By simplifying the buying process and offering competitive financing rates and insurance policies, dealerships can foster stronger customer loyalty and repeat business. Satisfied customers are more likely to recommend the dealership to others, contributing to positive word-of-mouth referrals.
Streamlined Administrative Tasks
Reselling loans and insurance to dealers can streamline administrative tasks for the reseller. Dealerships can benefit from reduced paperwork and administrative burdens associated with financing and insurance processes, allowing their staffs to focus on other core activities. Resellers can leverage existing dealership infrastructure, such as customer databases and sales processes, to streamline their operations and increase efficiency.
Access to a Larger Customer Base
Dealerships typically have a wide customer base, and reselling loan and insurance allows resellers to tap into this existing network. Instead of building their own customer base from scratch, resellers can leverage the dealership's established relationships and customer trust to reach a larger audience. This expanded reach can lead to increased sales and business growth for the reseller.
Best Reseller Program in India
A dealer or a reseller might have multiple options to choose, but it's time to select the best platform. Droom has recently come up with an Authorised Reseller Program to help and support dealers, agents, brokers and shop owners in making monthly incremental income of up to Rs. 3Lacs in no time.
Benefits of Droom Authorised Reseller Program are:
Earn up to 3 Lacs of Additional Monthly Income
Transparent Commission Structure
More Orders = Increased Revenue
Multiple Banks and Insurance Companies
Rapids Approvals
Offer a large assortment of Automobile Related Products and Services
Get professionally Done Store Branding and Visual Retail Merchandising
Dedicated Operations and Customer Support
Exclusive Marketing Support
Conclusion
Enrolling in a reseller program is just another way of making association with trusted service providers so as to build an efficient connection between the customer and the service. By doing so, any dealership can generate monthly incremental revenue without a hitch. One such program to be trusted is Droom Authorised Reseller Program which has a transparent commission structure and the best way to earn additional monthly income.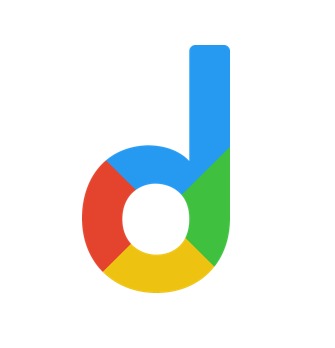 Droom is an automobile e-commerce platform offering a 21st-century automotive buying experience online with its four value pillars including trust, selection, low price, and convenience second to none. It offers 250k+ vehicles online in 1,100 cities — both used and new. Droom deals in buying and selling cars, 2-wheelers, and other vehicles too. It is an AI and data science-driven platform designed with the best ecosystem tools. Here, we have a team of auto-experts and auto enthusiasts who are dedicated to covering every sphere of the auto industry by simplifying the procedure of buying and selling with Unified Droom Experience. To know more, click here.