Hybrid vehicles or more promising term hybrid cars have emerged as a popular choice for eco-conscious drivers seeking a more sustainable mode of transportation. These vehicles combine the power of an internal combustion engine (ICE) with an electric motor to deliver improved fuel efficiency and reduced emissions.
In this blog, we will delve into:
Understanding the Meaning of Hybrid Vehicles
What are the Different Types of Hybrid Vehicles?
Classification of Hybrid Vehicles Based on Fuel Type
Advantages of Hybrid Vehicles
Understanding the Meaning of Hybrid Vehicles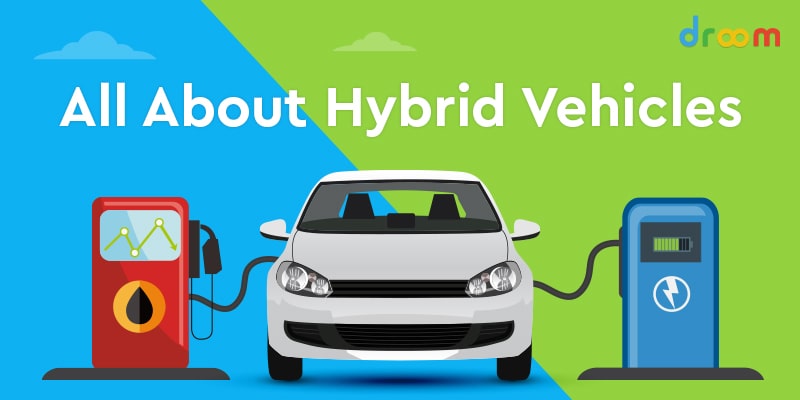 Hybrid vehicles refer to automobiles that integrate both conventional internal combustion engines and electric motors. By harnessing the benefits of both power sources, hybrid vehicles aim to optimize energy usage, reduce fuel consumption, and minimize environmental impact. The combination of gasoline and electric power allows hybrid vehicles to operate more efficiently and effectively.
What are the Different Types of Hybrid Vehicles?
There are different Types of Hybrid vehicles according to requirement like:
According to Internal Combustion Engine (ICE) Types Hybrid Vehicles
There are several different types of hybrid vehicles, each employing different technologies to combine an internal combustion engine (ICE) with an electric motor. Here are some of the most common types:
Petrol hybrid cars are the most common type of hybrid vehicles available in the market. These cars utilize a gasoline-powered internal combustion engine in conjunction with an electric motor. The electric motor assists the engine during acceleration, reducing fuel consumption and emissions. Petrol hybrid cars often feature regenerative braking, which converts kinetic energy into electrical energy to charge the battery.
Diesel hybrid cars combine a diesel-powered engine with an electric motor. The electric motor supplements the engine's power during acceleration and other driving conditions, resulting in improved fuel efficiency. Diesel hybrids offer greater torque and range compared to their petrol counterparts, making them suitable for long-distance driving.
Plug-in Hybrid Vehicles (PHEVs)
Plug-in hybrid vehicles, or PHEVs, are equipped with larger battery packs that can be charged by plugging into an external power source. These vehicles offer the flexibility of running on pure electric power for shorter distances, reducing the need for gasoline consumption. PHEVs can switch to hybrid mode when the electric battery's charge is depleted, providing an extended driving range.
Full hybrid vehicles, also known as strong hybrids, can operate using the electric motor alone, the internal combustion engine alone, or a combination of both. These hybrids employ advanced technology to optimize energy regeneration, such as regenerative braking and start-stop systems. Full hybrids offer exceptional fuel efficiency, lower emissions, and a seamless transition between power sources.
Mild hybrid vehicles incorporate a small electric motor that assists the internal combustion engine. Unlike full hybrids, mild hybrids cannot run solely on electric power. Instead, the electric motor supports the engine during acceleration and other demanding tasks, improving fuel efficiency and reducing emissions. Mild hybrids are cost-effective and serve as a stepping stone towards full hybrid technology.
Classification of Hybrid Vehicles Based on Fuel Type
Hybrid vehicles can be classified into different categories based on their fuel types. The classification includes:
Hybrid vehicles that primarily rely on gasoline as their fuel source, with an electric motor providing supplemental power.
Hybrid vehicles that use diesel fuel as their primary energy source, combined with an electric motor for improved efficiency.
Hybrid vehicles equipped with larger battery packs that can be charged from an external power source, allowing for extended electric-only driving.
Hybrid vehicles capable of running on a combination of gasoline and alternative fuels like ethanol or biodiesel.
Hydrogen Fuel Cell Hybrid:
Hybrid vehicles that use a combination of hydrogen fuel cells and electric motors to produce electricity, emitting only water vapor as a byproduct.
Advantages of Hybrid Vehicles
Hybrid vehicles offer several advantages over conventional gasoline-powered cars:
Hybrid vehicles consume less fuel, resulting in improved mileage and reduced fuel expenses.
The combination of electric power and efficient engine operation in hybrids leads to lower greenhouse gas emissions, contributing to a cleaner environment.
Hybrid technology maximizes energy usage and promotes energy regeneration, making it a more sustainable transportation option.
Tax Incentives and Rebates:
Many governments offer tax incentives and rebates for hybrid vehicle owners, reducing the overall cost of ownership.
Hybrid vehicles operate more quietly than traditional cars, providing a more serene driving experience.
Conclusion
In conclusion, hybrid vehicles encompass a range of types, including petrol hybrids, diesel hybrids, plug-in hybrids, full hybrids, and mild hybrids. Each type offers its own set of benefits, from improved fuel efficiency to reduced emissions. By embracing hybrid technology, we can contribute to a greener and more sustainable future.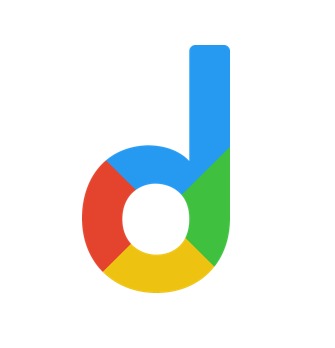 Droom is an automobile e-commerce platform offering a 21st-century automotive buying experience online with its four value pillars including trust, selection, low price, and convenience second to none. It offers 250k+ vehicles online in 1,100 cities — both used and new. Droom deals in buying and selling cars, 2-wheelers, and other vehicles too. It is an AI and data science-driven platform designed with the best ecosystem tools. Here, we have a team of auto-experts and auto enthusiasts who are dedicated to covering every sphere of the auto industry by simplifying the procedure of buying and selling with Unified Droom Experience. To know more, click here.