Can you imagine on the first day of the enactment of the New Motor Vehicle Act 2019 on September 1, 2019, more than 3900 challans have been issued in Delhi? The latest news on traffic rules is stating these figures. Earlier this year in July, the Motor Vehicles Bill 2019 was passed in Parliament to tighten road traffic regulations, which came to be effective on Sep 1.
The figures of fines have been elevated to a large extent as it the law got amended after a long span of time. However, Transport minister Kailash Gahlot said, "Since heavy penalties have been prescribed under the Act after a gap of many years, the compounding notification will be issued with serious consultation with traffic police and other stake holders".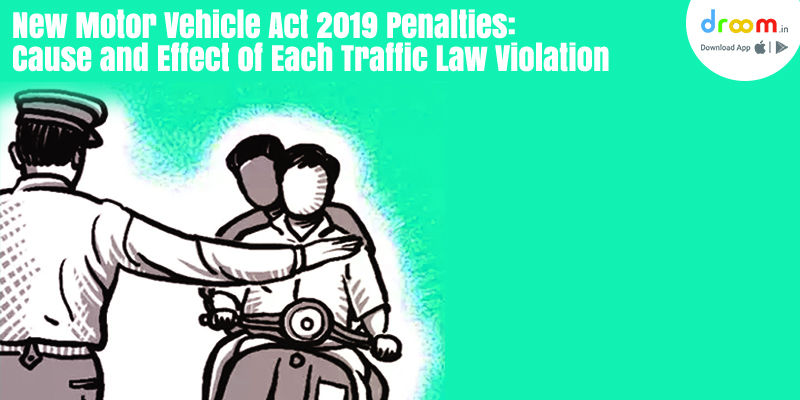 In this Motor Vehicle Amendment Act 2019, more stringent rules have been fixed for each and every common traffic law violation.
Using Mobile Phone:
Cause: Every year in the world 1.4 million people (approx.) die while driving due to the use of cell phones. In India, this number goes to an estimated 1.35 lakhs people, who died due to road accidents in 2010. You can't image but this figure is the highest in the world as it counts to approximately 10% of road accident fatalities worldwide. This number has increased by 1.9% in accidents and 5% in deaths from 2002 to 2012.
Effect: New traffic rules in India include Using mobile phone while driving will attract a penalty of Rs. 5000 and even a jail for a term up to 1 year.
Jumping Traffic Light:
Cause: Way back in 2014, we have noticed that at least four people were killed every day in Delhi. As per the police statistics, the Delhi traffic police booked 329,000 vehicles for jumping red lights in 6 months of 2014 as compared to 340,000 people in the corresponding period in 2013.
Effect: Jumping traffic light will attract a penalty of Rs. 5000 and even a jail for a term up to 1 year.
Travelling without Tickets:
Cause: According to the Indian railways report, 3 crore offenders were caught within the time span of April 2017 and February 2018, as they were travelling without a valid ticket. Similarly, in Indian buses, many offenders have been found who were travelling without tickets.
Effect: From now on travelling without a ticket will cost a fine of Rs. 500.
Disobeying Orders:
Cause: If a person disobeys any orders of the authorities, it is subject to violation of rules.
Effect: Earlier disobedience of orders of the authorities used to charge Rs. 500 as fine, but now this amount has been increased to Rs. 2000.
Using Illegal or Unauthorized License:
Cause: According to a road perception survey, 59% driving license holders in India have never given a competency test. There are discrepancies at RTOs and illegal channels like agents are also responsible for this as they give a license for an amount of Rs 3000 – 4000 without undergoing any assessment. So, they are untrained drivers on the road, who are bound to meet accidents. These will be considered under unauthorized use of vehicles without a license or with a fake license.
Effect: Unauthorized use of vehicles without a license will attract a penalty of Rs. 5000, is a part of new traffic fines in India.
Having No License:
Cause: It has been noticed that 80% of all road accidents were caused by drivers who have a valid driving license. This is because 30% of the drivers who posses a driving license is bogus. And a large number of challans have been issued to those who do not have a license at all, but they are driving on roads on regular basis.
Effect: One of the biggest crimes that comes under the traffic law violations in our country, is driving without a license, this will now attract a fine of Rs. 5000. Our Honorable Transport Minister Nitin Gadkari ji has also specified that from now on the driver's license will be computerized and everyone will get their licenses only after passing online tests.
Drink and Drive:
Cause: More than 2000 cases are registered with the Indian traffic police in every 6 months, where drivers are caught drunk while driving. There will be more cases for sure, but they somehow escape the attention. This is perhaps the biggest traffic law violation. There is certain limit if the limit is crossed the driver has to face the consequences.
Effect: New traffic rules in India include drunk driving will attract a fine of Rs. 10,000 (perhaps the highest among all).
Driving without Seatbelts:
Cause: In 2016, Delhi reported the highest number of violations in terms of driving without seatbelts. In Delhi, the number was 2,31,813, whereas in Mumbai, it was 50,841. It seems no body takes this rule much seriously in all over India, thus a huge number is reflected.
Effect: Driving without a seatbelt will now attract a fine of Rs. 1000.
Riding without Helmet:
Cause: This is another most neglected traffic rules of all times. In 2016, the numbers got noticed of not wearing a helmet will riding a bike is 8,88,913 in Delhi and 4,24,177 in Mumbai, among which only 100 and 1000 got penalized respectively.
Effect: Now, if one got caught without a helmet while riding a bike or scooty, he/she will be fined Rs. 1000, is a part of penalties for traffic violations in India.
Overloading Two-Wheelers:
Cause: Triple carry or sometimes even more than that is often seen in India. Please who cannot afford to buy a car, try to accommodate their entire family in the bike or scooty. But this is against the Indian traffic rules. Only two people can sit on any two-wheelers.
Effect: Overloading of two-wheelers will lead to a fine of Rs. 2000 or this may even lead to disqualification for 3 months.
Over-Speeding or Dangerous Driving:
Cause: People have a passion for high speed driving or riding, but this can lead to severe injury or even death to the driver as well as someone else on road. This is one of the most serious traffic rule violation and need to be addressed immediately. This is because, in 2016 more than 86,771 total vehicles were noticed in Delhi to over-speed including light-weighted vehicles and medium weighted passenger vehicles. Last year across the country, 66% of road accidents happened due to over-speeding only.
Effect: New traffic rules in India include a fine of Rs. 1000 will be levied for LMV (Light-weight vehicles) and Rs. 2000 for medium passenger vehicles and if someone is caught to drive dangerously, then the fine will be up to Rs. 5,000.
Delhi Transport Minister Kailash Gahlot has clearly specified for this New Motor Vehicle Act 2019 that they are believing that stricter penalties will "definitely result in reduction in accidents and it will improve the compliance of traffic rules by vehicle owners" and "It will have great impact on road safety also," he said.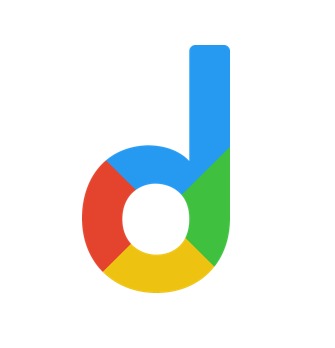 Droom is an automobile e-commerce platform offering a 21st-century automotive buying experience online with its four value pillars including trust, selection, low price, and convenience second to none. It offers 250k+ vehicles online in 1,100 cities — both used and new. Droom deals in buying and selling cars, 2-wheelers, and other vehicles too. It is an AI and data science-driven platform designed with the best ecosystem tools. Here, we have a team of auto-experts and auto enthusiasts who are dedicated to covering every sphere of the auto industry by simplifying the procedure of buying and selling with Unified Droom Experience. To know more, click here.