The Current Condition:
The automotive sector of India is going through a major crisis; there is a decline in sales thus compelling manufacturers to reduce production. The Indian Automobile industry has witnessed the worst performance in car sales in 19 years in July 2019. Floods in a few states and high ownership costs have deterred buyers. The significant drop in car sales came though many new models were introduced by Hyundai Motor India Ltd, MG Motor India Ltd, and Mahindra and Mahindra.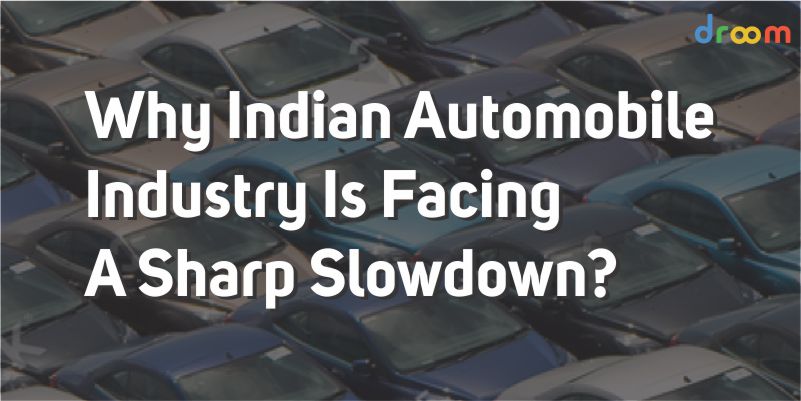 The Major Factors:
Maruti Suzuki India Ltd cut down its wholesales of Vitara Brezza sport utility vehicle due to weak demand, rising competition, and announced its plan to terminate diesel vehicles from the current financial year. Some of the major reasons for this growing concern include the following:
Strict Lending Guidelines
As the economic growth has slowed down, banks all across India have made changes in their policies. Some of the NBFCs due to weak retail sales and bad loans have enforced strict restrictions in automobile lending. The restrictions include offering loans to people having a higher credit rating only. Some banks and NBFCs have clearly mentioned credit rating slabs, below which they do not allow any loan application. It has affected customers and auto dealers a lot. Other factors including higher taxes and higher insurance costs have resulted in a major liquidity crunch.
India shall enforce BS6 emission norms on the vehicles in 2020. It has made customers confused and worried and they are in a dilemma whether switching to BS6 will be worth the additional money. With this norm, auto manufacturers are phasing out diesel cars as they have to incur additional cost and they are gradually converting the BS4 inventory into BS6. As there was no clarity on BS4 compliance in the BS6 era, many potential buyers have lost interest.
The automakers such as Honda, Maruti, Nissan, and Renault have begun offering special offers and huge discounts to phase out the BS4 inventory prior to April 2020. This has made customers wait for more discounts that have delayed buying decisions as they think that the companies will offer more discounts in the coming months. This has also affected sales hugely and has delimited production because of surplus inventory with minimum sales which is much below their monthly sales target.
The Increase in Shared Car Ride Services
In the last five tears, there has been a huge rise in auto ride apps such as Uber, OLA, QuickRide and Stride in India. Some more such app-based car services are awaiting permissions from the appropriate authorities to start their business in India. They offer convenient travel without the hassles to drive via rigorous traffic and you can avoid maintenance cost at affordable rates. It has definitely challenged the ownership of cars and impacted sales adversely. These days, customers are hesitant to purchase cars because you can use carpool services on a regular basis.
The EV Plan is Taking its Toll
The Indian government is making an attempt and forcing vehicles to go completely electric by the year 2030. Though EVs such as Hyundai Kona Electric SUV is making its way and these cars are receiving GST rates reduction, however, India is still not prepared for a completely electric period. Customers think that the cars they shall purchase can become obsolete in the next few years. They are holding on their idea to buy vehicles to avoid unnecessary buying decisions. The intention of the Indian Government to introduce EVs can be a bold move, however, it is affecting sales and this shall take a long time before it is implemented successfully.
As the automobile industry has witnessed growth in the previous decade, more and more customers could buy cars. However, it turned the matter worse because this resulted in over-explosion of cars on the road. It has resulted in many bottlenecks and there are huge traffic jams on roads particularly in the tier 1 cities. With carpool apps and public transport, customers now hesitate to purchase vehicles.
The reduction in earnings before interest, tax, depreciation, and amortization (EBITDA) margins in the present cycles are much greater than the earlier slowdowns. The maximum impact is on Maruti Suzuki India Limited and Bajaj Auto. The reduction in EBITDA margin is much higher compared to the gross margin. It is mainly because of the enhancement of fixed cost due to investment in market and product development.
Besides the other factors, frequent changes have resulted in the slump. Non-standard and higher road taxes that are inconsistent and very frequent have resulted in automakers increase the cost of vehicles. There is also an increase in GST on the auto parts and this has added to the decline in sales. This has resulted in buyers shying from purchasing cars and led to a reduction in sales.
The Future:
Car manufacturers are facing the worst slowdowns in the auto industry of India. Many car manufacturers have reported a fall in double-digit and two-wheeler makers are going through similar pressure. The largest two-wheeler manufacturer in India, MotoCorp reported a decline in sales by 20 percent. Maruti Suzuki reported a reduction in sales by more than 34 percent. There is no sign of revamping the market in current few months.
The decline in the sales of the Indian automobile industry is catastrophic. If corrective measures are not adopted, then this may be the beginning of a significant recession in the fourth largest automotive market in the world. It is the high time that the government understands the core issues or at least those issues which is under their control. The automobile industry is eyeing every move of the government and trying to make changes or modify those aspects within their purview. In any case, some major incentives and reforms may be needed to take out this industry from the slump. However, our Indian government is working towards a revival plan. Let's hope it helps to take a positive turn within the Indian auto market.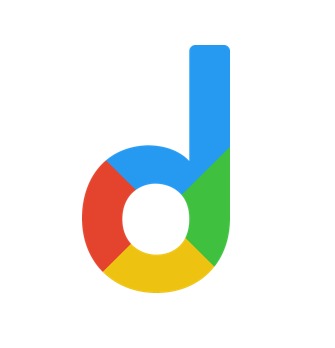 Droom is an automobile e-commerce platform offering a 21st-century automotive buying experience online with its four value pillars including trust, selection, low price, and convenience second to none. It offers 250k+ vehicles online in 1,100 cities — both used and new. Droom deals in buying and selling cars, 2-wheelers, and other vehicles too. It is an AI and data science-driven platform designed with the best ecosystem tools. Here, we have a team of auto-experts and auto enthusiasts who are dedicated to covering every sphere of the auto industry by simplifying the procedure of buying and selling with Unified Droom Experience. To know more, click here.