The Delhi government released the draft for the 2019 Electric Vehicle Policy, which intends to use electric vehicles regularly in the national capital. The draft policy states that the primary objective is to improve Delhi's air quality by reducing the transport sector's emissions.
As a result, the policy will pursue the rapid adoption of Battery Electric Vehicles (BEVs) to contribute 25% to the total new vehicle registration by 2024. "The road tax and registration for all battery electric vehicles will be suspended during this policy period. The EV policy will be applicable for three years from the date of implementation.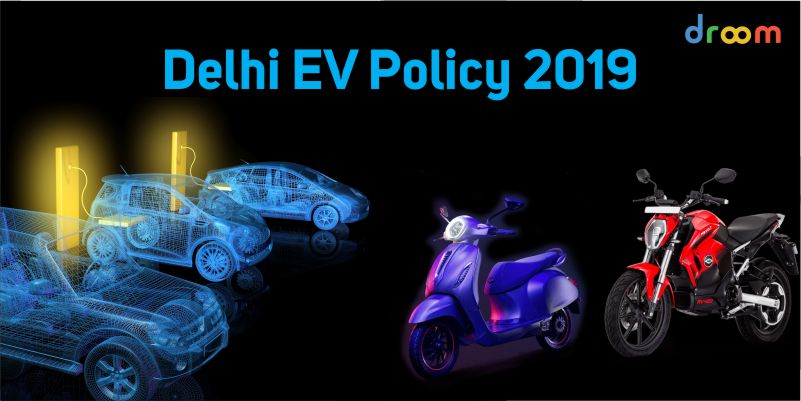 The Delhi EV Policy draft was first published in November last year in the public domain and stakeholder feedback and comments including non-profit think tanks, academic experts, EV and battery producers, as well as multilateral bodies and individuals concerned. It's new draft strategy, according to the government, takes into account all the suggestions.
According to the government, the Delhi EV Policy would concentrate on electric two-wheelers and shared transportation vehicles including e-three-wheelers, buses and freight vehicles as they contribute to most vehicle emissions. The strategy shows that electric two-wheelers account for only 0.2% of annual two-wheeler sales, while electric cars contribute 0.1% to car sales, while electric three-wheelers actually account for nearly zero sales.
Within a year, the Delhi government is targeting 35,000 induction, which will include two / three and four-wheelers. For last-mile deliveries, this will include 1000 EVs and 250 public charging or swapping stations around Delhi. In addition, the government is planning to register approximately five lakh EVs in the next five years, which will help save approximately 6,000 crore over oil and liquid natural gas imports and 4.8 million tons of CO2 emissions. This is equal to reducing approximately one lakh CO2 emissions from petrol cars over their lifespan, the government says. The EVs will also help to avoid the emission of 159 tons of 2.5 ppm tailpipe. The policy also indicates it plans to make India's cities- the EV capital.
Incentives for Two-Wheelers:
The Delhi EV Policy has also carried out several provisions for two-wheeler electric buyers including a purchase offer of about 5000 per kWh battery capacity. So, a two-wheeler with a 2 kWh battery capacity would earn a subsidy of some 10,000 compared to some 5,500 currently offered as a subsidy by DPCC. Due to proof of matching contribution from the distributor or Manufacturer, a scrapping bonus of some 5000 will also be on offer.
The policy will also allow ride-hailing service providers to operate two-wheeler electric taxis in a major last-mile connectivity step-up. It is also anticipated that delivery services employing two-wheelers will switch 50 percent of their fleet to electric vehicles by March 2023 and entirely by March 2025.
Incentives for Electric Cars:
The policy provides a battery capacity incentive of about 10,000 per kWh for the first 1000 electric cars with a limit of about 1.5 lakh per vehicle. All GNTCD officers' leased and hired passenger cars will be transitioned to electric within one year from the policy notification date.
Incentives for Electric Autos & Carriers:
The Delhi EV Policy now provides a 30,000 on three-wheelers purchase bonus, up from zero at the moment. Five percent interest subsidy on loans or hire purchase scheme for electric cars will also be eligible. This will push a bank's interest rate down to seven percent from the 12 percent average interest, which will be the country's lowest for EVs.
There will also be an open permit system for electric cars on a first-come-first basis, subject to the maximum number of cars allowed by Supreme Court orders in Delhi. The electric carriers will be excluded from the parking of light goods vehicles on designated NCT roads during the specified time periods.
Incentives for Electric Buses:
The Delhi EV Policy will be in line with the GNTCD to convert 50% of its fleet to electric buses including smaller buses. For both fixed battery and swappable battery models, all other vehicles may receive financial benefits. It will also promote new developments in EV space.
Charging Network:
In addition, during the policy time, the government will also develop the charging infrastructure. Both new home and office parking will need to be EV ready with 20% of the vehicle parking keeping compliant with EV. For the first 30 000 charging points, the Delhi government will provide 100 percent subsidy on the purchase of charging equipment up to about 6000 per charge point. Nevertheless, the subsidy will be available via DISCOMS, which will be responsible for the charging facilities.
Public charging and battery swapping facilities will also be available in Delhi, with three km of ride. Energy Operators (EO) will be welcomed throughout the capital to set up charging stations and battery swapping stations with minimal rentals. The government of Delhi will also provide capital subsidy for the cost of installing chargers, including the reimbursement of 100% net state GST for EOs on the purchase of advanced batteries at swapping stations.
Policy Implementation:
However, the Delhi EV Policy states that for successful implementation there will be a dedicated EV cell within the transport department. Funding will be collected from multiple sources for all benefits, including pollution / diesel cessation, road tax, environmental mitigation fee under the Fee bate principle. This will be added to the non-compliant State EV corpus. A state-owned EV board will also be set up as the pinnacle for effective policy enforcement. The proposal further clarifies the continuity of existing DPCC subsidies.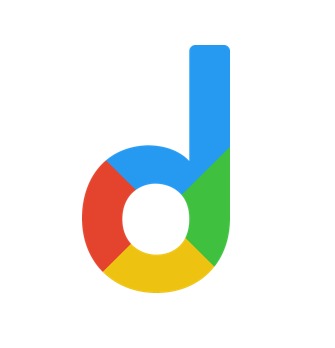 Droom is an automobile e-commerce platform offering a 21st-century automotive buying experience online with its four value pillars including trust, selection, low price, and convenience second to none. It offers 250k+ vehicles online in 1,100 cities — both used and new. Droom deals in buying and selling cars, 2-wheelers, and other vehicles too. It is an AI and data science-driven platform designed with the best ecosystem tools. Here, we have a team of auto-experts and auto enthusiasts who are dedicated to covering every sphere of the auto industry by simplifying the procedure of buying and selling with Unified Droom Experience. To know more, click here.