The most unique experience that India has enjoyed in the recent times, is definitely Droom Track Day. We were blessed to have the access to the one and only Formula One Track of our country- the Buddh International Circuit (BIC) in Greater Noida. The excitement and fervor were so overflooding that the enthusiasm could not be confined within one day. So, we decided to organize Droom Track Day event in two consecutive days – 5th and 6th December 2019.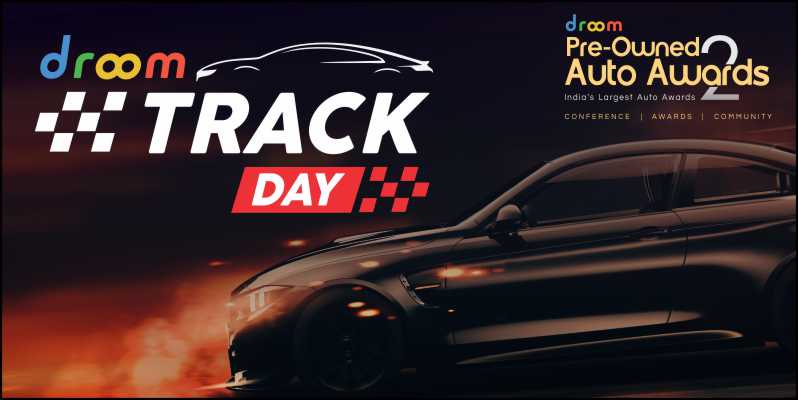 It would be wrong to address the event in terms of one activity, as Droom Track Day had a bunch of pursuits and excitements that attracts n number of enthusiasts with varied interest on the same platform. That is the reason why it is no more an event, but a community gathering. It was a pilot action by Droom, before they come up with their main event Droom Pre-Owned Auto Awards on 20th December 2019 at ITC Maurya, New Delhi, where they will be rewarding both pre-owned as well as new vehicles and their owning companies.
The Track day event was of huge success with four different segments occurring at the same point of time-
Track Experience
Jury Testing
Calendar Shoot
Auction
Track Experience
We were at Buddh International Circuit, the most famous BIC, the only Formula One Track of India, so how can we miss the great experience of running the wheels on the track! It will be a sin to let go such opportunity!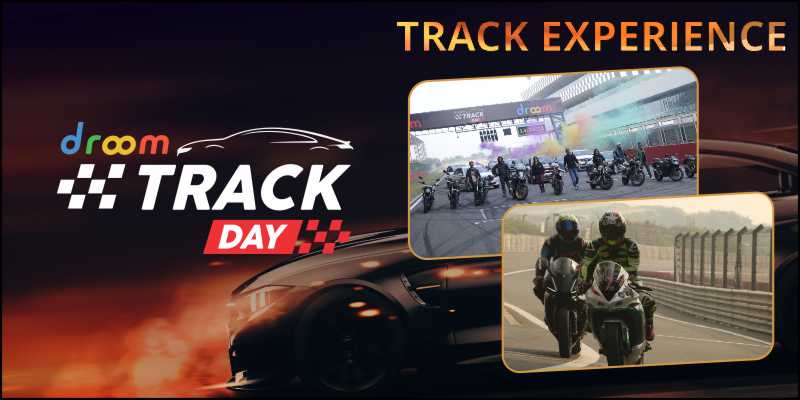 All the eminent guests, influencers, bloggers, auto experts and Droomers, had their life-time experience on the track. More than 200 auto enthusiasts got the opportunity to try their hands on several brand-new vehicles as well as pre-owned vehicles. They drove, they drifted, and they literally flew with air at high speed on the track, where their speedometers were increasing from 80 to 100 to 120 to 140 to 160 and beyond that. The thrill, the excitement and the jubilation inside them were pushing them to drive faster and faster. The sound of their drifting skill was echoing in the entire Buddh International Circuit, which actually enhanced the enthusiasm of others.
Jury Testing
The entire Track experience was not only for fun and zeal, but also for real competition and challenges. Purposefully, Droom Track Day was segregated into two parts- the first day (5th December) was dedicated to used vehicles and the second day (6th December) was for new additions to the auto industry.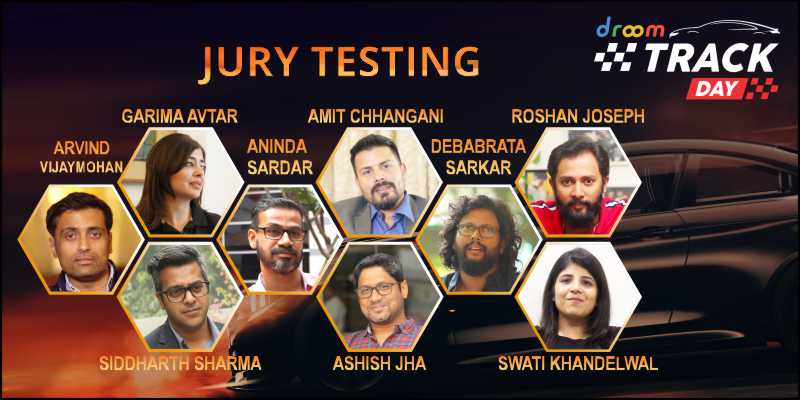 We left no stoned unturned in gathering the most capable auto experts of our country. On the pre-owned vehicles day, we managed to get an esteemed panel of Jury members including:
Arvind Vijaymohan – CEO, Artery India
Garima Avtar – Vice-President at Delton Cables Limited
Siddharth Sharma – Consulting Editor – Automobile & Tech – Dainik Jagran
Aninda Sardar – Editor, Just Urbane magazine
Amit Chhangani – Founder & Editor-In-Chief, Motoroids
On the New vehicles' day, the panel of Jury members were even more exciting as it includes:
Ashish Jha – Consulting Editor & Presenter (Auto) – WION
Debabrata Sarkar – Motoring Journalist, Author, and Enthusiast
Swati Khandelwal – Executive Editor, Zee Business
Roshan Joseph – Founder and CEO- Pilot on Wheels
Garima Avtar – Vice-President at Delton Cables Limited
They drove their favorite vehicle on track, scored them on various parameters to find which four-wheeler or two-wheeler can beat the competition and are capable to be crowned. Their valuable judgement will be showcased at the main event of Droom Pre-Owned Auto Awards and the concerned auto brand, make and model will be rewarded with great honor.
Calendar Shoot
The most amazing, glamourous and sexy element of Droom Track Day was Droom Calendar Shoot 2020. It is considered to be one of the greatest opportunities for the professional as well as the aspiring models of today's time to showcase their talents, as Droom Calendar is a huge platform that will be circulated among 25000+ people and will attract the eyeballs of lakhs.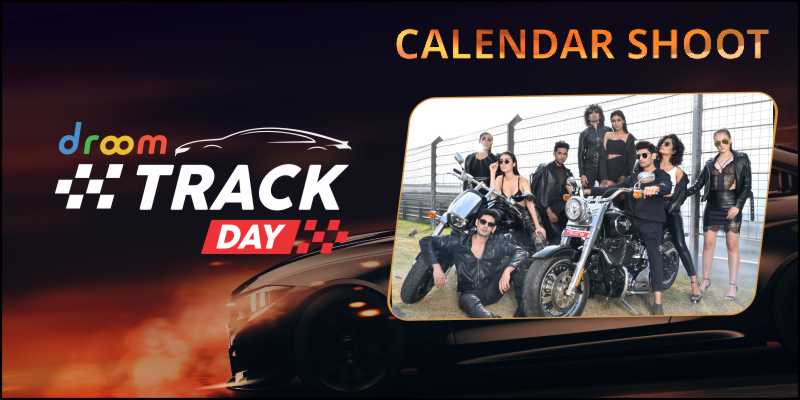 India's most glamorous calendar shoot brought together more than 500 India's top models to audition and after rounds of ramp walk auditions and on the basis of their persona, confidence and swag level, the models got shortlisted. Top 50 models got the opportunity to feature in Droom Garage magazine and video production, while the final 25 got selected for Droom Calendar Shoot.
The selected models are truly deserving as they were judged by some of the eminent personalities, like:
Sandeep Aggarwal – Founder and CEO of Droom
Chithresh Natesan – Mr. Universe Body Building
Garima Avtar – Rally Racer
Kirat Sodhi – Designer and Chairman of Sajavat Group
Arvind Vijaymohan – CEO, Artery India
The models got the opportunity to be featured through the lens of professional photographer and under the guidance of qualified stylist
Praveen Bhat – Professional Photographer
Bikanta – Stylist
The models who gone through the several rounds of judgment and finally make a place on Droom Calendar, have already given a kick-start to their career.
Auction
Auction is the last but not the least part of BIC, as it was also a unique experience to see luxury and legendary vehicles along with budgeted vehicles being auctioned on the same platform. At one point of time, when someone is bidding for a luxury car, on the other point of time he/she also get the opportunity to grab a small car or bike. The very incident of auctioning a car or a bike is a matter of high interest. The spectators are cheering for each one of the bidders, which even enhancing their thrill to capturing the best vehicle available over there.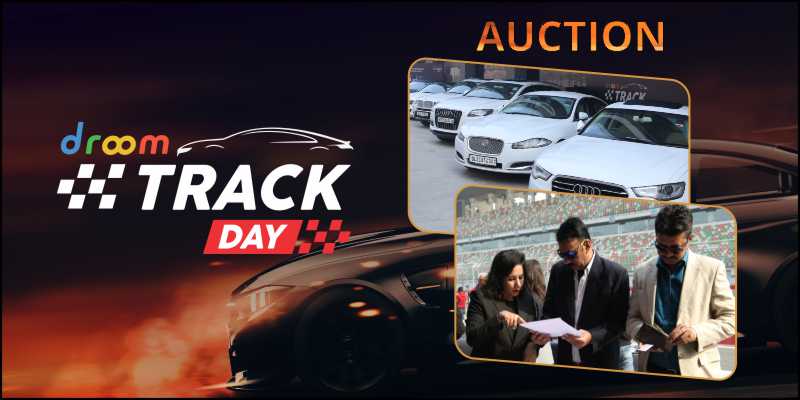 On the whole, the entire Droom Track Day event was jaw-dropping and full of excitements. Even a single flip of eyes could have led to miss some activities or the others over there. However, this was not the end, as the bigger or the biggest event is 20th December 2019, which is more exciting, more fulfilling and more sensational, for sure!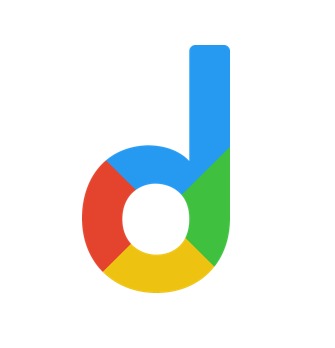 Droom is an automobile e-commerce platform offering a 21st-century automotive buying experience online with its four value pillars including trust, selection, low price, and convenience second to none. It offers 250k+ vehicles online in 1,100 cities — both used and new. Droom deals in buying and selling cars, 2-wheelers, and other vehicles too. It is an AI and data science-driven platform designed with the best ecosystem tools. Here, we have a team of auto-experts and auto enthusiasts who are dedicated to covering every sphere of the auto industry by simplifying the procedure of buying and selling with Unified Droom Experience. To know more, click here.