The automobile market is over-pouring with new models of cars. The manufacturers are including new features and advanced technologies that are making the cars more attractive. If you are planning to buy a car and exploring the market, you may be undergoing a phase of dilemma which one is suitable for you. On the other hand, if you explore the used car market a little bit, you may change your mind or it may again create a new dilemma, new vs used car. So, you need to fix your mind which means you need to know the pros and cons of both these markets of cars.
New car pros and cons
Regular updates of the products, new launches, and easy availability of financing have created an abundance of both new and old cars in the market. If you explore online dealerships, there also you will get a wide range of options in both used and new cars. If you are ready to buy a car and just want a good-performing one, no matter whether it is old or new, you should have in-detail knowledge of pros and cons of both types of cars, i.e. new car vs old car India for range.
Pros of new cars:
Buying a new car has multiple advantages:
A new car means a warranty for the complete period and all-new insurance for the complete period as you prefer. Sometimes, dealers offer subsidized insurance.
A new car means all-new embedded devices, equipment, and accessories. It is always pleasurable to use a brand new car.
A new car means complete support from the dealer and the respective company for any kind of after-sale support and maintenance.
Cons of new cars:
A new car means a big investment for which you have to be prepared beforehand.
Depreciation of a new car becomes high in the first two years which means thousands of rupees will be wasted which will never return even if you sell the car.
You have to take care of all documents including registration and insurance.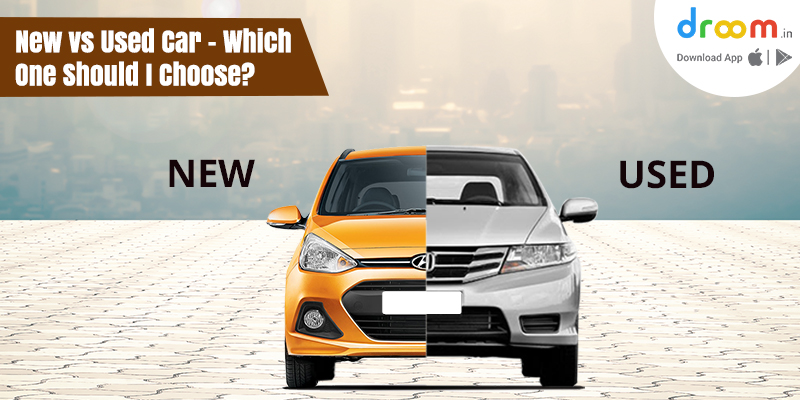 New car pros and cons
Check here the pros and cons of new car.
Pros of used cars:
As the car is already in the market, with a little bit of research you will come to know whether the car has any problem or it is in excellent form.
Online top dealers like Droom are now available for getting a second hand car in excellent condition. They check every parameter of a second hand car before displaying it online.
Another remarkable advantage of a used car is that you are shielded against the biggest depreciation that occurs to a new car in the first 2-3 years.
While buying a used car, you get the opportunity to pay less for the same performance as the new car offers.
With the same budget, you can afford to buy a higher version of the same car or even give a thought to a high-range or middle-range brand.
These days, financiers are available for buying a used car. A popular online seller will arrange a good financer for you.
Certain highly trusted dealerships, especially those who are available online offer certified used cars. This means all damaged or poor-performing parts and devices are changed to get the best performance from those cars. Some top dealers even change the outer bodies and essential parts of the engine to give it an all-new look.
Cons of used cars:
You may not get the latest version of the same model since you are focusing on the old cars.
Since the depreciation is less, you don't get much tax write-offs. However, this has a compensating effect.
You may have to review the car history thoroughly to ensure that it is indeed in good condition.
But this is not a problem for the buyers since online old car dealers like Droom are there to take all responsibilities.
Considering all the pros and cons of both new and old cars, your confusion about whether a new car or old car to buy should have been solved. If the performance matters and the budget is fixed, you can opt for an old car from a trusted online dealership without any hesitation.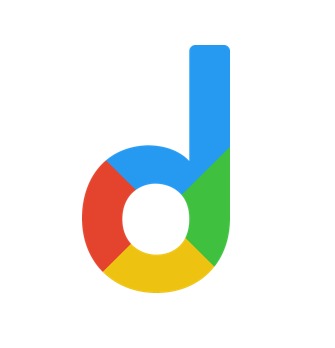 Droom is an automobile e-commerce platform offering a 21st-century automotive buying experience online with its four value pillars including trust, selection, low price, and convenience second to none. It offers 250k+ vehicles online in 1,100 cities — both used and new. Droom deals in buying and selling cars, 2-wheelers, and other vehicles too. It is an AI and data science-driven platform designed with the best ecosystem tools. Here, we have a team of auto-experts and auto enthusiasts who are dedicated to covering every sphere of the auto industry by simplifying the procedure of buying and selling with Unified Droom Experience. To know more, click here.