What can you resemble when you think of Droom? Is it car, bike, scooter or the flawless user experience at Droom? If the answer is any one of these, then you are on the right track. Droom is the only online automobile marketplace in India that holds its value on the base of technology and data-science. Droom website is a platform where buyers and sellers come together to find a common goal.
Key points:
Introduction
How Droom is reliable?
Safety and Security
How does Droom work?
How to buy a car from Droom?
How does Droom make money?
Droom apps
Introduction
Droom.in is a website that offers 21st-century experience in buying and selling automobiles in India. Droom company is a tech and data-science driven online automobile marketplace. It is a website where you will find all kind of automobiles starting from bicycles to planes. Droom deals in anything that has wheels.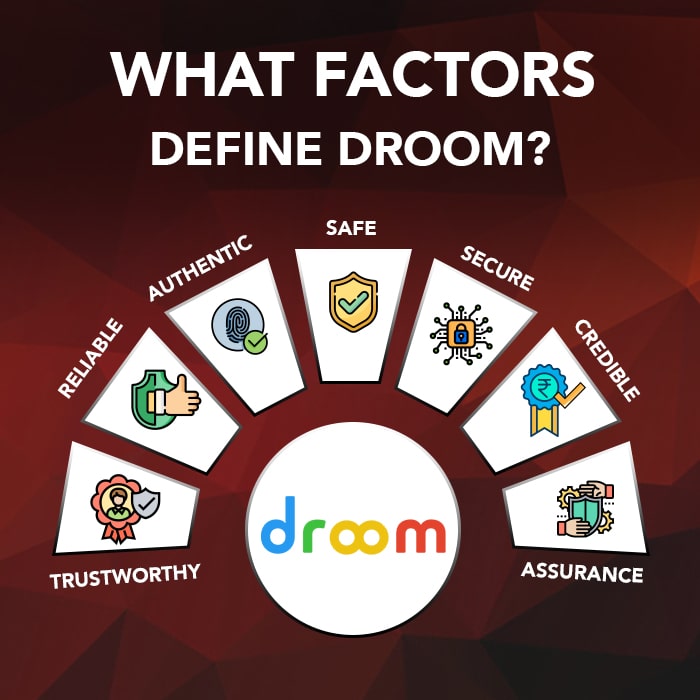 It is a 6 years old company, but still holds boldly a startup culture. In 2014, Droom online shopping structure was made for the benefits of both buyers and sellers, so that buyer can find a suitable seller and a seller can find an apt buyer.
How Droom is reliable?
Droom is the most reliable platform for all customers who want to buy vehicles, sell vehicles, get a loan, get an insurance, get a roadside assistance, do denting painting, check fair market value, check vehicle history, check condition of vehicle, and find the most suitable one from numerous options. Each customer has different requirement, but Droom reliability is constant. 360-degree customer satisfaction is the prime focus of Droom.
Safety and Security
Ask an internal person of Droom company, whether Droom is safe or not. An employee usually knows the knocks and corner of a company and employees claim that they enjoy freedom and fun within the organization. Special attentions are given, and strict rules are circulated to ensure the fact that Droom is a safe place for each and every person.
Be it a customer, employee or stackholder, Droom is trustworthy. Before their own interest, Droom always prioritizes the value of others.
How does Droom work?
For the buyer, Droom offers 3 options-
Search/Find/Buy – Completely self-service for search, find and buy
Submit Requirement – Submit your detailed requirements, followed by a call from our auto experts for full assistance in buying
Get Assistance – Assistance from our auto experts through Phone, Chat, Email or WhatsApp option
A buyer can choose any of these methods to purchase the Droom cars, bikes and scooters.
For seller, Droom offers 2 method options –
Sell from Home – If a seller wants to sell one or may be a few vehicles, then this mode should be chosen.
Sell as ProSeller – If you are a dealer and intend to sell vehicles and associated automotive services online or are already selling online, then this option is for you.
A seller can choose any method to sell Droom bikes, cars, scooters.
How to buy a car from Droom?
Droom business model for buyers includes these steps:
At Droom, once you choose what are you shopping – vehicles, loan & insurance, certification services, automobile services, Germ Shield, or anything else.
The second option comes to set your location- Ahmedabad, Bangalore, Delhi, Jaipur, Mumbai, Pune or anywhere else.
If vehicle, then what category of vehicle you are looking for – cars, bikes, scooters, planes, commercial vehicles, bicycles, etc. Droom scooty is a must thing you should check out if you are looking something similar.
You can also choose what vehicle condition you prefer- used or new.
Next comes your affordability phase – favourable price range.
Next comes the most favourite body type.
Next select the fuel type you opt for.
Next select the transmission type.
Next select make and model of vehicle.
If you have chosen used, you can select the favourable year range and Kms driven.
Look out if anything else you need like auto loan, insurance, RTO services, roadside assistance and warranty.
Once you submit all your requirement on Droom website, you will get the right car match as per your requirement.
How does Droom make money?
Droom is a marketplace where buyers and sellers come together to complete a transaction. Droom acts as a medium who connects these people and serve their purposes. To carry out this process smoothly and hassle-free, Droom takes a token charge and that is the income of Droom. A small percentage of the transaction helps Droom to earn. Droom trustworthy values this minimum income process.
Droom Apps
Droom also has its app version for mobile users. Droom app makes it easier, smoother and more reliable for any user who wants to browse Droom offerings on the go and want to keep the transaction handy. Everyone does not have the support of a computer or laptop to browse through n number of vehicle options, but almost every other person carries aa mobile phone. So, through Droom app, it can reach up to millions of people at one go.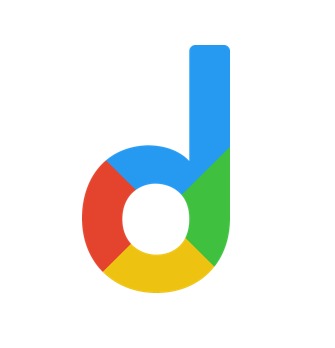 Droom is an automobile e-commerce platform offering a 21st-century automotive buying experience online with its four value pillars including trust, selection, low price, and convenience second to none. It offers 250k+ vehicles online in 1,100 cities — both used and new. Droom deals in buying and selling cars, 2-wheelers, and other vehicles too. It is an AI and data science-driven platform designed with the best ecosystem tools. Here, we have a team of auto-experts and auto enthusiasts who are dedicated to covering every sphere of the auto industry by simplifying the procedure of buying and selling with Unified Droom Experience. To know more, click here.