Precaution is better than cure! You need to disinfect every place, that are being used multiple times by multiple people to save yourself and your close ones from germs and viruses. But, if you don't do that you, your belongings and other people around you have high chances to get infected easily.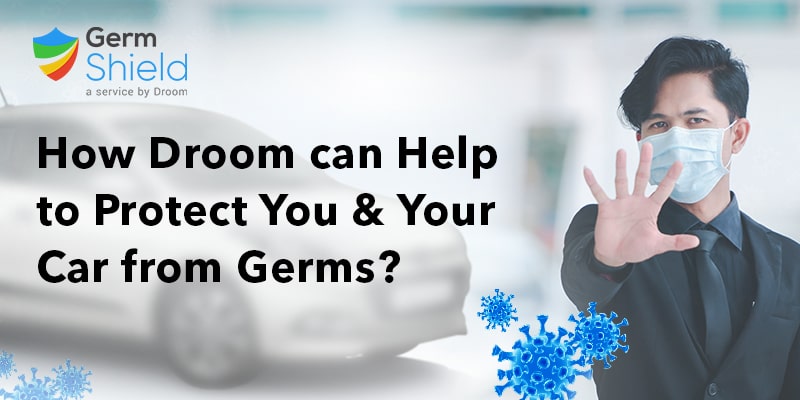 Problem 1:
You can wash your hands, apply sanitizer or wear masks, but in all over India or even most places in the world, these products have gone out of stock. So, you are unable to disinfect yourself now.
Problem 2:
You cannot even use all these to protect your belongings or your vehicle. You can't apply sanitizer all over your car or bike, then how are you going to sanitize it from SARS and other droplet-based viruses. In such situation, protecting your car or rather cleaning your car from inside and outside has come truly inevitable. But you are also not able to disinfect your vehicle.
Solution: Germ Shield
Droom has come up with the best solution of both the problems by disinfecting you as well your car by effectively cleaning the microbial presence which could break the chain of infection.
Droom has taken a big step forward by launching Germ Shield service to make vehicles and other facilities virus-proof to help combat germs.
What is Droom Germ Shield?
Germ Shield offers sanitization service for your vehicle to make it virus proof by using globally proven technology. It is an antimicrobial transparent coating on the surface of your car which will provide 99.99% germ kill protection and it has been proved that it is effective against SARS and other droplet-based viruses.
Why Germ Shield is mandatory against Germs?
It is getting riskier to travel on public transport. It can be noticed each day the metros, buses, trains and other public transports are going empty. This is because people are relying more on personal vehicles and cabs. But it is also mandatory to disinfect your private car or bike, irrespective of the fact that it is used for your personal use or commercial use. You cannot risk the life of yourself, your family or even your customer. If it is a private car, then at least you can ensure that only you and your family members are travelling, and your car has not come into contact with any infected person. But when you are driving a car for commercial purpose, in every few minutes the passenger is going to change and there are high chances that your car gets infected easily. That is the reason Germ Shield is mandatory to safeguard your car against Germ.
Germ Shield for You:
It is never enough to safeguard your vehicle, until and unless you safeguard yourself. Even if you are not sanitizing your car, you need to sanitize yourself every time. Doctors and experts are asking every time to wash your hands with soup, cover your mouth with masks, use alcohol-based sanitizer and wet wipes to clean your hand and face. But unfortunately, those are all out of stock. But, under Droom Germ Shield all these products are easily available. That is the reason Germ Shield is also mandatory to safeguard you against SARS and other droplet-based viruses.
Benefits of Germ Shield
It will protect the car surfaces from harmful microbes and inhibits any microbial growth with a 99.99% microbial reduction rate.
The technology used in the bonds to the surface resulting in a strong, durable, invisible and effective barrier with a long history of safe use.
It will control and prevent the growth of an extremely wide range of microorganisms such as bacteria, algae, yeasts, mould and mildew.
This breakthrough treatment for automobiles offered by Droom coats under Rs.1000, takes less 45 minutes to execute and can be effective for up to 4 months.
However, there are more short-term and long-term benefits of Germ Shield, which will safeguard you and your vehicle from this Germ for sure. To know those benefits of Droom Shield to be safe from SARS and other droplet-based viruses, read our next blog.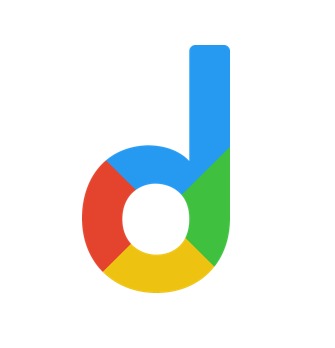 Droom is an automobile e-commerce platform offering a 21st-century automotive buying experience online with its four value pillars including trust, selection, low price, and convenience second to none. It offers 250k+ vehicles online in 1,100 cities — both used and new. Droom deals in buying and selling cars, 2-wheelers, and other vehicles too. It is an AI and data science-driven platform designed with the best ecosystem tools. Here, we have a team of auto-experts and auto enthusiasts who are dedicated to covering every sphere of the auto industry by simplifying the procedure of buying and selling with Unified Droom Experience. To know more, click here.