Are you planning to buy a used vehicle? Having pricing blues? Get sure, with Droom's Orange Book Value for "Har gaadi ka asli daam". Orange Book Value (OBV) is India's first and the only algorithmic benchmark 'pricing engine to measure the fair market value for any used automobile. It is the most comprehensive pricing engine, which is not limited to cars alone, but also covers a wide spectrum of vehicle categories including scooters, motorcycles, bicycles and planes – covering 24000+ products from 100+ makes, nearly 1000 models and 4000 variants for last 10-11 years.


Droom has launched OBV website – orangebookvalue.com and mobile apps – for Android and iOS users, which can be used to calculate the fair value of any used vehicle for free. No more guess work now!
On the launch, Founder and CEO, Droom, Sandeep Aggarwal said, "Today is a historical day for the entire auto industry in India as we are launching Orange Book Value (OBV), India's first and only algorithmic pricing engine to measure the true market value for any used automobile. For the last two years, we have deployed dozens of development engineers who have diligently worked and made this launch a great success," said.
"We have already managed to generate almost 72 million queries in the last seven months. Having spent millions of dollars on this innovation, the app is so convenient that a user can check the price of any used vehicle within ten seconds and can avail the pricing report free of cost," added Aggarwal.
Used automobile market in India is completely unorganized and full of ambiguities. With OBV you don't have to pull a number from the hat. You can calculate the fair market value of any used vehicle in less than 10 seconds, that too for free. You can also download or share pricing report in no time. OBV is designed keeping user convenience as a top priority.
The US patent-certified OBV pricing engine is built on Droom's proprietary computational infrastructure and real-time data science which analyses empirical evidences to give the final price value of any used vehicle. It gives an independent, unbiased, objective, and a data driven value of any used vehicle.
It considers various factors like purpose (buying/selling), depreciation curves, margins and spreads with intermediaries as any vehicle changes ownerships, and dozens of factors that impact the valuation of an automobile.
What's stopping you? Download now and make sure to check OBV of your vehicle before buying or selling.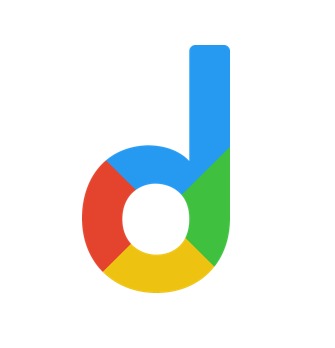 Droom is an automobile e-commerce platform offering a 21st-century automotive buying experience online with its four value pillars including trust, selection, low price, and convenience second to none. It offers 250k+ vehicles online in 1,100 cities — both used and new. Droom deals in buying and selling cars, 2-wheelers, and other vehicles too. It is an AI and data science-driven platform designed with the best ecosystem tools. Here, we have a team of auto-experts and auto enthusiasts who are dedicated to covering every sphere of the auto industry by simplifying the procedure of buying and selling with Unified Droom Experience. To know more, click here.