Droom, India's only automobile marketplace, has collaborated with Alt Balaji to launch the highly anticipated Season 3 of Broken But Beautiful. Releasing on 29th May 2021, the series captures the journey of love of two highly ambitious youngsters, Agastya and Rumi.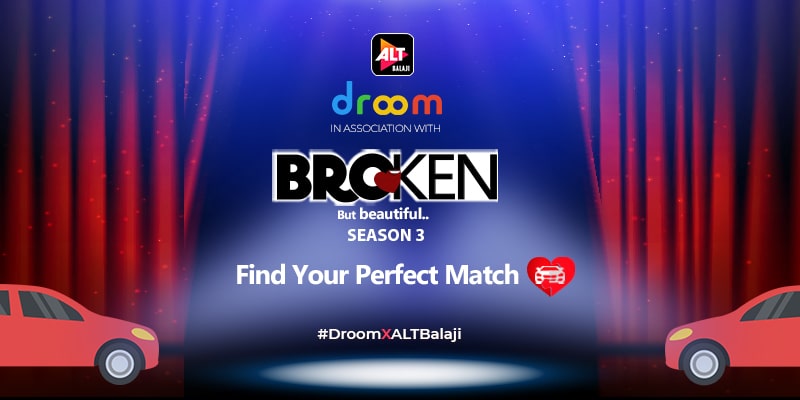 It is all hunky and dory when you fall in love but what happens when you fall out of love? How you get back and carry on with your life with a broken heart? These questions form the essence of Broken But Beautiful. Both the protagonists are at the top of their professional game yet seem to be struggling to make sense of their personal life due to heartbreak. Broken but beautiful, right? Now, when it comes to vehicles, the journey is the same. You can fall in love only with your perfect match. No less than that can satisfy you. So, Droom helps you to find your perfect matched vehicle according to your requirement and assist you through the entire journey until it beautifully reached to your doorstep.
Droom X Broken But Beautiful: A Perfect Match
Droom is the guardian angel for all pre-owned vehicles whose owners have fallen out of love with their machines. The company employs a seamless process by integrating tech innovation at every step of buying/selling journey for quick solutions. While Agastya and Rumi experience the different layers of love by falling out of it, their story is sure to find many takers in the real world. They bond together beautifully through romantic ride or drive as well as they broke bitterly and find some recreation through it. It is seen, Agastya is teaching Rumi to master her biking and driving in an SUV as Rumi spreads her hands like wings ready to embrace love with open arms, and again on the other hand, broken Agastya is screaming away his pain on the highway as the bike remains a mute spectator in the background. It is to be seen if they finally get together or not. We hope they do and live happily ever after, and if post-marriage Rumi wants Agastya to upgrade to any four-wheeler, rest assured he will have plenty of the best four-wheelers to choose from at Droom. And, if you happen to be on the lookout for your perfect match with a vehicle, Droom has got you covered. We are the new age, 21-st century automobile matchmakers. Tell us your requirement and we will direct you to your perfect matches. Go on, fall in love this season with amazing deals and discounts up to 50K to "Find Your Perfect Match" with #DroomXAltBalaji Broken But Beautiful Season 3.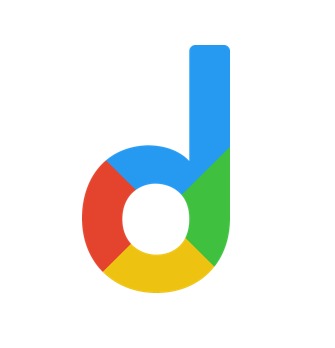 Droom is an automobile e-commerce platform offering a 21st-century automotive buying experience online with its four value pillars including trust, selection, low price, and convenience second to none. It offers 250k+ vehicles online in 1,100 cities — both used and new. Droom deals in buying and selling cars, 2-wheelers, and other vehicles too. It is an AI and data science-driven platform designed with the best ecosystem tools. Here, we have a team of auto-experts and auto enthusiasts who are dedicated to covering every sphere of the auto industry by simplifying the procedure of buying and selling with Unified Droom Experience. To know more, click here.