Nowadays, every organization is deeply intertwined with ESG (Environmental, Social, & Governance) concerns. Thus a strong ESG proposition can create a good value. When a company adheres to ESG standards, it basically agrees to conduct itself ethically in the three main areas – Environmental, Social, and Governance. Having said that, there are a host of issues that fall under the ESG umbrella. The important question here is how should an organization start and where should it focus. The first step is to identify all the issues that fit under these three categories – Environmental, Social, and Governance.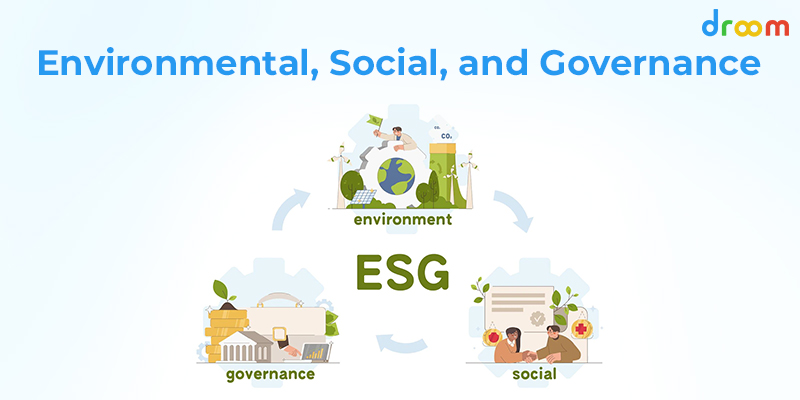 In this blog, we will talk about:
What are Environmental, Social, & Governance Criteria?
Why is ESG Important?
How do the ESG Criteria Work?
Why is ESG Good for Business?
What are Environmental, Social and Governance Criteria?
ESG stands for Environmental, Social, and Governance. They are basically a set of standards used by socially conscious investors to screen investments based on corporate policies besides encouraging the companies to act responsibly. Furthermore, the governance structure of an organization is assessed to see if it's transparent & independent, how the corporate officers are appointed & renewed, and whether there is a cordial relationship between the stakeholders.
Why is ESG Important?
The ESG – Environmental, Social, and Governance criteria form the foundation for running a business sustainably and responsibly. The Environmental criteria basically focus on how a particular company contributes to and performs on environmental challenges. In other words, the environmental footprint of the companies is analyzed specifically in areas such as energy saving and reduction of pollutant emissions. The Social criteria focus on how a company treats its employees. The working conditions, relationships with clients, health & safety, and human resource management are also taken into consideration. The Governance criteria majorly ensure that an organization uses accurate and transparent accounting methods besides pursuing integrity & diversity in selecting its leadership.
How do the ESG Criteria Work?
ESG is a more stakeholder-centric approach for a business. It is a way through which investors ensure how much a company they are investing in, acts responsibly towards the environment, hires good corporate citizens, and is led by accountable managers.
Here we will talk about how Environmental, Social, and Governance (ESG) criteria work in detail.
Environmental:
This criteria basically helps the company to identify ways to protect natural resources such as climate change, environment, pollution, and energy consumption. Through this, the company can even evaluate any environmental risk that it can face along with ways to manage those risks.
How does Droom apply these criteria in order to work in a sustainable manner?
Droom sells EVs with an aim to accelerate EV adoption in the country. The company offers a 21st-century Automobile Distribution Platform that is tech-driven and lowers the cost of distribution. Also, driving an EV helps to reduce climate-changing emissions, fuel costs, and air pollution. Lastly, the company aims to sell 2 million+ EVs that will enable a 15 billion lbs reduction in carbon emission.
Droom does not have any physical dealerships. The brand provides PAN India presence to 40 EV OEMs and encourages them to sell EVs online. This further cuts down the physical dealership cost.
Droom promotes higher utilization of vehicles by enabling the resale of vehicles and reducing waste. This further increases the average age of the vehicle. For eg- if you purchase a car and use it for a period of 5 years. Then sell it to someone else who further uses it for 6 years. This person then sells the vehicle to a third buyer who uses it for another 4 years. By doing this, the total lifespan of the car accounts for 15 years. Having said that, Droom believes in selling vehicles multiple times before the end of their life.
Social:
Talking about the Social criteria, it focuses on the company's relationship with different stakeholders. It majorly looks into the factors like human capital management (employee engagement & pay wage), impact on communities in which it operates & supply chain partners.
Droom offers targeted programs to support their employees, especially women.
The brand manages inclusion independent of caste, religion, faith, creed or orientation.
Governance:
The Governance pillar basically refers to how an organization is led or managed. It further focuses on transparency, growth initiatives, industry best practices, and organization management.
The Board of Directors here at Droom consist of young, balanced, and experienced individuals.
The Board of Directors comprises 50 percent of the Independent Directors.
The company believes in women empowerment. Having said this, women represent 33 percent of the independent board of directors and 28 percent of total employees here in Droom.
Why is ESG Good for Business?
ESG basically helps to identify the unsustainable companies with harmful effects and outdated practices. This further helps the investors to invest in more responsible organizations and thereby minimizing the risk. Moreover, sustainable companies have a greater likelihood of succeeding in the long run. They are not only the builders of profit but they also work towards building a sustainable environment. Furthermore, ESG is all about building a practical plan to achieve real results. It is not only about climate change and diversity alone, but also about embedding these principles across the business.
Conclusion:
Droom aims to reduce the carbon footprint by implying ESG. The brand believes in bringing its best people and smartest technology together to tackle the biggest challenges of today. The company infuses the ESG standards right through all areas of its operation with an aim to create maximum transparency.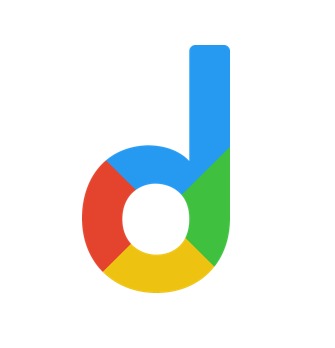 Droom is an automobile e-commerce platform offering a 21st-century automotive buying experience online with its four value pillars including trust, selection, low price, and convenience second to none. It offers 250k+ vehicles online in 1,100 cities — both used and new. Droom deals in buying and selling cars, 2-wheelers, and other vehicles too. It is an AI and data science-driven platform designed with the best ecosystem tools. Here, we have a team of auto-experts and auto enthusiasts who are dedicated to covering every sphere of the auto industry by simplifying the procedure of buying and selling with Unified Droom Experience. To know more, click here.