Everyone try their level best to stop getting infected by any germs and viruses. But, it is also necessary to keep our cars, bikes, or other vehicles safe. Even if you are a proud owner of an SUV or a luxury car, it may not be free from germs and viruses. One more shocking fact for you can be once you touch your car or start using it, it may infect you and family directly. So, to avoid any such consequences, start availing the best germs protection for SUV cars that are available online for keeping your car clean and sanitized.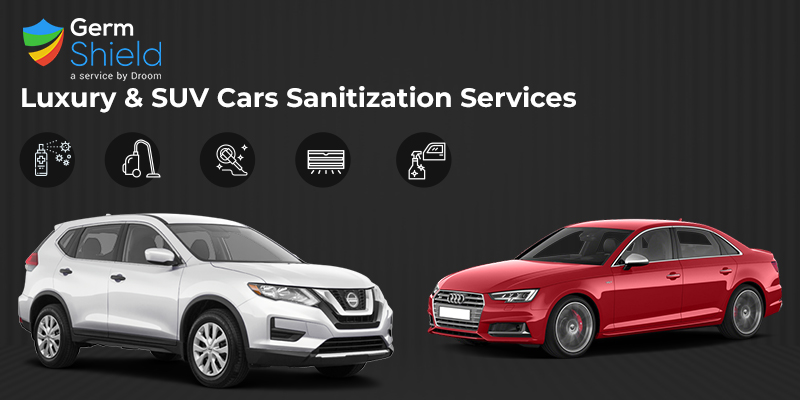 Luxury Cars Sanitization Online:
Our cars are one of the prime sources of spreading hundreds of species of contagious microbes causing various diseases. So, avail the best luxury cars sanitization services for cleaning and sanitizing your SUV in a cost-effective way.
Checklist for Cleaning and Sanitization – Step by Step Guidance
Washing your SUV or luxury car needs some time. You can make such washing cost-effective using simple home-made chemicals or buying cost-effective cleaners. However, you must keep in mind the following –
Every brand has its guidelines regarding washing, cleaning, and sanitization.
You cannot use all types of chemicals on all surfaces – what is appropriate for the metallic surface may not be effective or appropriate for the leather interior.
You have to be experienced in rinsing and rubbing your car. A simple mistake can create a mess or permanent scratch on the painted surface.
Luxury cars are embedded with multiple automatic systems. You need to have basic ideas of this system to avoid any harm to your SUV.
Step 1: Wheels and tyres should be made neat and clean
Prepare a simple soap water solution at home, with the shampoo we use, that will be perfect for creating this solution
Take a soft brush with a long handle and brush off the dust and solid soil stick to the wheels
Apply the soap-water and wipe it with dip rub to get rid of greasy semi-solid dirt
Use a soft and dry brush on the tyres to dust off all solid materials
Step 2: Clean and sanitize the interior
Vacuum all the interior upholstery including foot mat, seat covers, ceiling, and all unreachable parts
Soak a sponge with soap-water to clean the seats (if it is made of leather), steering wheel, windscreens, windows, door handles, gear handle, dashboard, and all other washable parts
Use a separate sponge or piece of cloth to clean the foot brakes, accelerator, and clutch (if any)
Use a solution of isopropyl alcohol available in the market to wash the "most-touched" parts like the console, gear handle, door handle, or dashboard
To make it more cost-effective, you can make a dilute solution of antiseptic available in your house and water to wash the above-mentioned parts
Step 3: Clean and sanitize the exterior
While cleaning the exterior ensure that the machine is not hot
Use a hosepipe or a normal garden pipe the water the car, start from the top
Prepare a bucket full of soap-water and sprinkle all over the body including the exteriors of windscreen and windows
Let it reside for a few minutes and then water the whole body again
Dry the exterior with a dry clean cloth
Use a sponge and soak it in soap-water to wash the mirrors and exterior parts of the door handles
This complete steps of SUV and luxury car washing and sanitization. Be it an SUV car or any luxury car, the surface area of the car will be huge, and each part will be costly as well. So, relying on home-made solution of cleaning won't be that great idea, I suppose. Afterall, you don't want your favourite companion to lose its glory and pride with the cheap products.
However, this is not the only way to clean or sanitize your vehicle in a cost-effective manner. you can take expert cars sanitization services for luxury and SUV car disinfecting services for more expert and comprehensive cleaning and sanitization.
Germ Shield for SUV and Luxury Cars :
It will be good idea to keep your SUV or luxury car completely germ-free with Germ Shield. It is a specially formulated disinfectant that can keep your car up to 99.99% germ-free. On spraying this disinfectant an invisible antimicrobial layer is formed on the interior and exterior of your car that keeps the car protected for 90 days.
The car exterior can still be washed with soup and water, car interior germ cleaning is not the task of anyone and everyone. A treatment that will guarantee you to show the RLU value in a Swab Test before and after the treatment and also provides certificate to show it will be effective for next 3 months, will be the best for your car. Plus, Germ Shield treatment is effective on any fabrics and surface and it is completely odourless and colourless.
It is understood that, when you are a proud owner of a luxury car, then spoiling that cars image by using a wrong product won't be your choice. Choose the best and remain safe!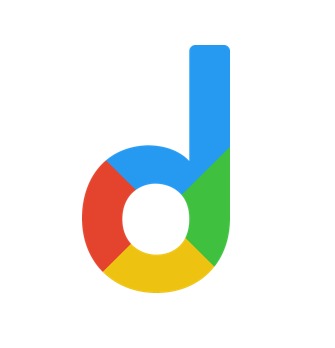 Droom is an automobile e-commerce platform offering a 21st-century automotive buying experience online with its four value pillars including trust, selection, low price, and convenience second to none. It offers 250k+ vehicles online in 1,100 cities — both used and new. Droom deals in buying and selling cars, 2-wheelers, and other vehicles too. It is an AI and data science-driven platform designed with the best ecosystem tools. Here, we have a team of auto-experts and auto enthusiasts who are dedicated to covering every sphere of the auto industry by simplifying the procedure of buying and selling with Unified Droom Experience. To know more, click here.