There are high chances of draining your vehicle battery during the lockdown chapter. Many of you have already or will experience, the hassle of getting your vehicles rolling. Maybe the battery is down, maybe it is not starting or maybe due to low pressure in the tire it is not possible to drive even to the nearest garage. So, how to fix or how to start your vehicle when battery is down? This could be an issue after lockdown; so, you should be mentally prepared for the crisis.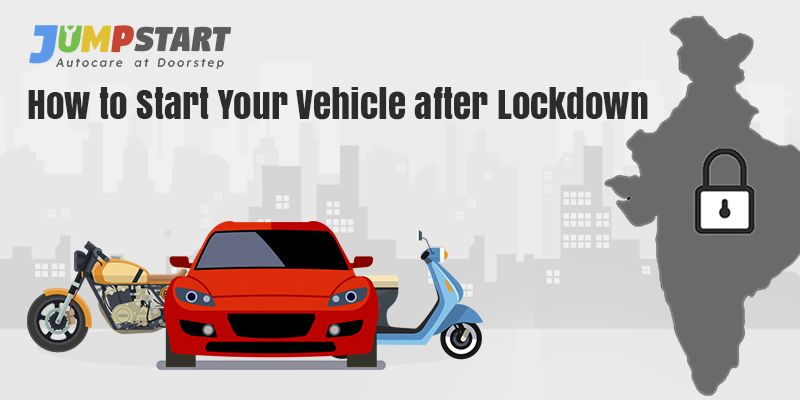 There are some very simple ways through which you can prevent draining your vehicle battery. It's good to give your vehicle a much-needed exercise, especially, for essential journeys during or after the lockdown. Above all, jump-starting your vehicle is the best consideration as it can instantly charge the batteries.
How to jump start your vehicle?
Jump-starting is the most authentic way of starting your vehicle after a prolonged period of rest. If you're thinking about how to jump start your car, you need to understand these key points:
Jump starting is usually done from another vehicle or a battery
Each battery is connected with a jumper cable
Make sure to protect the donor battery by matching the voltage with the dead battery
Connect alligator clips appropriately (Improper connection may lead to shorting the donor battery)
If you are not used to these types of circumstances, both the car batteries can be damaged. Hence, staying on the safer side it is wise to call a professional who can provide jump start car services.
How to start your vehicle with a bad starter?
Facing a few challenges after the lockdown is quite usual. Your vehicle ignition system is prone to damage, especially, when the car is sitting idle. If you experience a bad starter in your vehicle, consider following these steps:
Examine the engine ground connection
Check for corrosion
Start the vehicle
Give a soft thump with a hammer on the starter, and lastly,
Push the car to start
If you want to stay away from these hassles, consider hiring a professional mechanic who can efficiently take care of the situations.
How to start your vehicle with a bad fuel pump?
Well, this may not be the choice for every car owner. There are some who don't even know much about the fuel pump in a vehicular system. To make it simpler, it is the pump that pushes the fuel to the engine from the gas tank. The device plays an important role to create combustion. Therefore, when your vehicle ends up with a bad starter, you can try these key steps.
Giving starts with a carburetor cleaner
Using MacGyver method to fix the pump
Giving starts with an air mattress pump
It clearly denotes that fixing such a problem is a matter of efficiency and one needs to have proper knowledge of the mechanical system. Therefore, get in touch with a professional car mechanic who can help you in every such case.
The role of a professional mechanic after the lockdown
Keeping the unhealthy vehicular options in mind, it is crucial to consult with a professional and experienced engineer right after the lockdown. Also, considering the rules of lockdown, it is not always possible to provide your car's tyre a much-needed roll to prevent developing various complications.
Therefore, it's nothing unusual if you find problems while starting your car. An experienced and trustworthy mechanical team can address the problems immediately and appropriately resulting in saving significant time and money. The experts are quite capable and aware of how to solve the auto problems. A professional car mechanic is trained to handle the latest tools and equipment. Auto repairing services will remain a pivotal point for every car owner, especially after the lockdown. As the car owner, you also need to have some basic knowledge about the workability of the car. In case, it doesn't start after such a lengthy period of rest, your basic knowledge will be beneficial.
What a car owner needs to do?
You just need to:
Book the service and select add-on services
Select the time slot, complete the order by confirming payment
Get Eco Ninja, a professional assigned to perform the job
Get add-on assistance (if required)
Receive relevant post-service certificates issued by technician
Who will need the service of Jumpstart?
Anyone and everyone can call for the Jumpstart service. However, this will be more required to:
RWAs
Fleet owners (Ola, Revv, Zoomcar, LeasePlan, etc.)
Logistics Companies
Dealerships
Hotels that offer commute
Hospitals
Private & Public Bus owners
So, you should not worry when your mind strikes back with the question – how to start your vehicle after a long time! Just call Droom or book the services online to get the solution to any problem.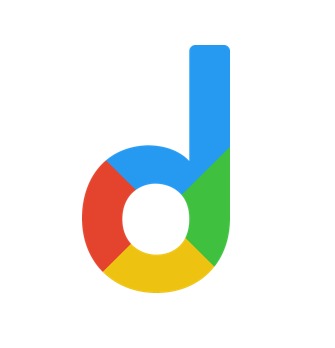 Droom is an automobile e-commerce platform offering a 21st-century automotive buying experience online with its four value pillars including trust, selection, low price, and convenience second to none. It offers 250k+ vehicles online in 1,100 cities — both used and new. Droom deals in buying and selling cars, 2-wheelers, and other vehicles too. It is an AI and data science-driven platform designed with the best ecosystem tools. Here, we have a team of auto-experts and auto enthusiasts who are dedicated to covering every sphere of the auto industry by simplifying the procedure of buying and selling with Unified Droom Experience. To know more, click here.