Modern vehicles may have gone advanced over the recent years, but there's still one thing in common when comparing to the vintage mechanism, and that is – the vehicle has to start first. If your super-wheeler stays dumb in the parking, there's no use of owning an aesthetically beautiful and modern car. In such cases, jump start car service can mean a lot for the worried owners.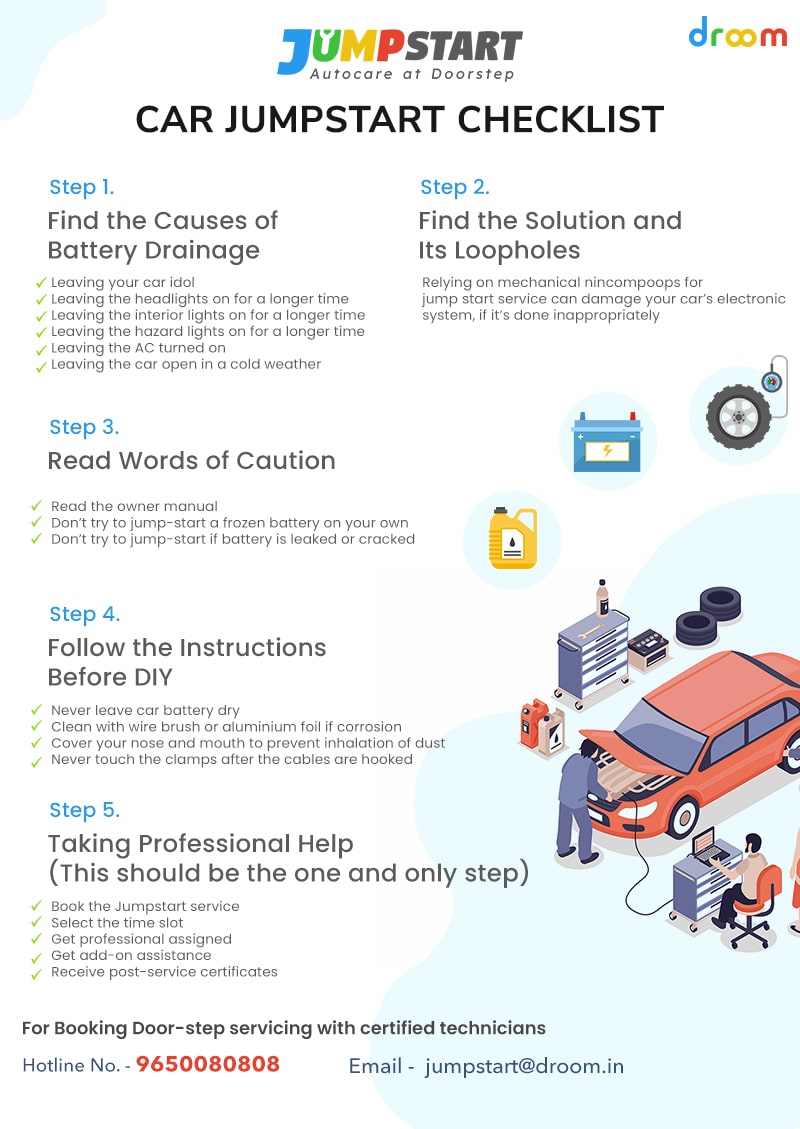 A car's mechanism fails to start the engine when the battery is dead or worn out. The good news is this situation can be fixed with professional car jump starter service. All you need is:
Book the Jumpstart service and add-on services
Select the time slot, complete the order by confirming payment
Get Eco Ninja, a professional assigned to perform the job
Get add-on assistance (if required)
Receive relevant post-service certificates issued by technician
What can be the situation and how can you proceed?
Step 1: Find the causes of battery drainage
Leaving your car idol is not the only cause when the battery dies. It may also cause:
Leaving the headlights on for a longer time
Leaving the interior lights on for a longer time
Leaving the hazard lights on for a longer time
Leaving the AC turned on
Leaving the car open in a cold weather
These factors must be thoroughly kept in mind to prevent drainage of battery. Even if a problem arises, consider calling an expert team of motorists who are knowledgeable about car battery jump starter services.
Step 2: Find the solution and its loopholes
Some mechanical nincompoops somehow figure out (with their extensive knowledge) that jump start service can damage your car's electronic system. Yes, it can be, but only if it is done inappropriately. So, how does jump start service work for you? Professional jump starter companies lead the industry with experts who are trained to deal with the situation accurately.
They provide ECO inspection service before jump-starting a dead battery. The process of jump-starting includes:
A jumper cable
Mechanical gloves
A flashlight
A paper coveralls
Step 3: Read words of caution
Before setting off with the jump start process make sure:
Do read the owner manual and also provide the same to the professionals
Don't try to jump-start a frozen battery on your own
Check whether or not, the battery is leaked or cracked; jump starting in this situation can be dangerous
Hire a company that is equipped with a tow truck
Step 4: Follow the instructions before DIY
There are some matters of concern when it comes to DIY. Therefore, these crucial points should be reminded twice before jump-starting your car's battery.
Never leave your car's battery dry. Consider checking the individual cell and determine the fluid levels. You can also add water depending on the fluid level.
If there's corrosion, make sure to clean it with a wire brush or aluminum foil. Do not ever touch with bare hands as the chemicals can be harmful to your skin.
Consider covering your nose and mouth to prevent inhalation of lung irritating dust.
After the cables are hooked, never allow the clamps to touch. Hold the end of the cables and keep them separate in each hand.
Definitely, these seem to be complicated for some, and thus, they should consult with battery car jump start service. Also, it is preferable and wise not to experiment with things with the car's battery as it may cost you more than hiring the professionals.
Step 5: Taking professional help
How to jump start your car? This is a very common question for car owners and interestingly most of them find an array of information from the Internet and try to implement them practically. This is when the actual complication arises. As a rule of thumb, don't try to do the hat of a mechanic when it comes to jump-starting a vehicular battery. Professional car jump starter services are not much expensive and thus, you must leave your valuable speed-wheeler to the experts. This is because:
They are trained
They are equipped with the latest technologies
They will inspect the problem even before jump-starting the dead battery
They can fix additional problems
They can tow your car to a safe location
The best way to jump-start a car is to hire an expert team of motorists as they will provide you personalized service as per the vehicle you have, scooter, bike, super bike, hatchback car, sedan car or SUV. If you really do care for the investment made in your car while purchasing, then do not let the mechanic come out from you. Thanks for understanding!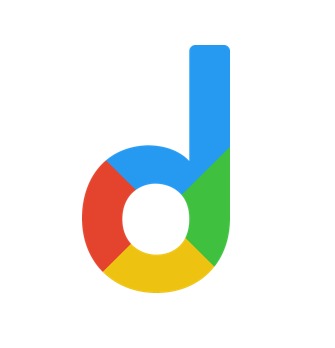 Droom is an automobile e-commerce platform offering a 21st-century automotive buying experience online with its four value pillars including trust, selection, low price, and convenience second to none. It offers 250k+ vehicles online in 1,100 cities — both used and new. Droom deals in buying and selling cars, 2-wheelers, and other vehicles too. It is an AI and data science-driven platform designed with the best ecosystem tools. Here, we have a team of auto-experts and auto enthusiasts who are dedicated to covering every sphere of the auto industry by simplifying the procedure of buying and selling with Unified Droom Experience. To know more, click here.