Soon a time will come when you will keep on kicking or moving your start key, but your bike will not respond to your call.
After a prolonged idealness, you may face such problems in starting your bike. There are many reasons why a bike won't start even after several efforts. This is going to be an obvious problem after the lockdown is over. So, it's better that you opt for a jump start bike service for a complete health check-up of your bike before getting back to normal life.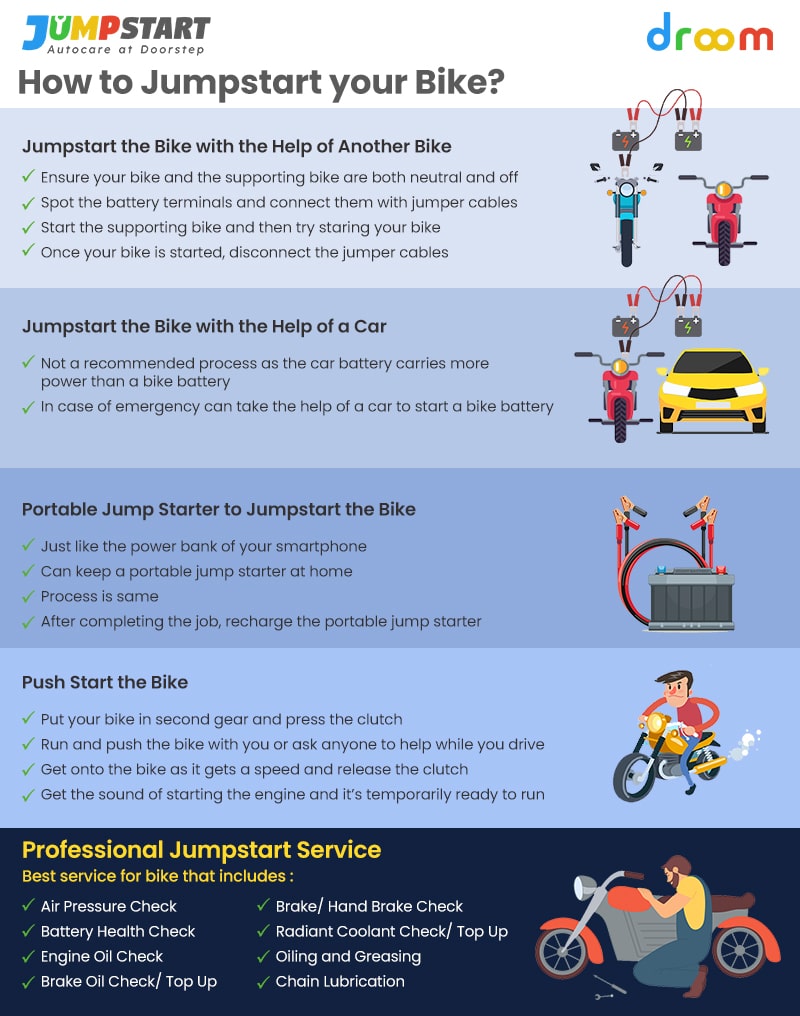 Just like in a car, you fail to start the engine when the battery is old or dead. Old batteries struggle to hold the charge because inside these batteries are already dry. But you can overcome this problem even if you are using an old model or the battery is low or old, if you know the way of jump starting the bike.
Diagnose the Bike's Battery
If there is any problem with the battery like the voltage is low or the connection is ruptured, the battery indicator keeps glowing. There is another indication as well that every experienced biker knows – if the voltage is low the headlight and backlight in the instrument panel don't work or seems dimmer.
Check the Voltage of the Battery Immediately
All you need is a voltmeter. Your bike battery jump starter process needs at least some residual voltage. If it is zero all your efforts will go in vain. If the battery reads above 12.73 volts, the battery is in good condition. The bike might have some other issues. If it is below 12.05 volts, the battery needs a replacement.
If you are in a hurry, there are some proven ways of jumpstarting your bike with residual voltage in the battery.
Ways to Start a Motorcycle:
There are the following ways of jump starting a motorcycle when the battery is in poor condition. Let's discuss elaborately:
Jump Start the Bike with the Help of Another Bike
If you've any experience of jumpstarting a car, then you already know the process. This is the best process to jump start a bike. However, in case of jumpstarting the bike with the help of another bike's battery, you may find getting the terminals of the battery really tough. In that case, you need a jumper cable. The steps are as follows:
Ensure that your bike and the supporting bike are both neutral and off
Spot the battery terminals of both the bikes and connect them with jumper cables
Start the supporting bike and then try staring your bike
Once your bike is started, disconnect the jumper cables
Jump Start the Bike with the Help of a Car
This process is not normally recommended as the car battery carries more power than a bike battery. There remains a severe chance of damaging your bike's electrical system. But if it is too urgent or you are stuck on the way home, there is no other way out but to take the help of a car. Otherwise, the process is the same as starting with a bike battery.
Portable Jump Starter to Jump Start the Bike
It's almost like the power bank of your smartphone. You can keep a portable jump starter at home. You can get this from the battery jump starter service providers. Having this tool at home means you will not have to depend on anyone to jump start the bike when it doesn't start normally. The process is the same here too. After completing the job recharge the portable jump starter.
Push Start the Bike – A Proven Process When No Other Way Out
For this, you need a stretch of road where you can speed up the bike while running.
Put your bike in second gear and press the clutch
Run and push the bike with you or ask anyone to help while you drive
Get onto the bike as it gets a speed and release the clutch
Get the sound of starting the engine and it's temporarily ready to run
But there is no surety that it'll work every time. You may not get enough space to try this process.
Battery Jump Start Service:
It's a comprehensive service that every bike should undergo after a prolonged period of indolence. This service includes battery health check, air pressure check, engine check, brake oil check, radiant coolant check, chain lubrication, and oiling and greasing. So, after lockdown when you bike will not start by your own, bike inspection services by ECO Ninja will definitely rescue you from such situation. This will be true for any vehicles, cars, scooters and bikes. If your vehicle does not respond you, call 9650080808, we will definitely respond and will help to jumpstart your vehicle.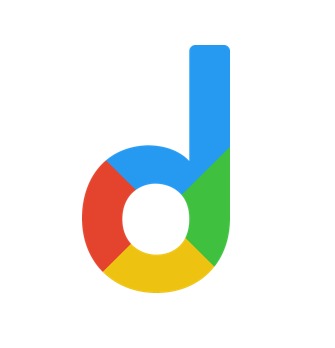 Droom is an automobile e-commerce platform offering a 21st-century automotive buying experience online with its four value pillars including trust, selection, low price, and convenience second to none. It offers 250k+ vehicles online in 1,100 cities — both used and new. Droom deals in buying and selling cars, 2-wheelers, and other vehicles too. It is an AI and data science-driven platform designed with the best ecosystem tools. Here, we have a team of auto-experts and auto enthusiasts who are dedicated to covering every sphere of the auto industry by simplifying the procedure of buying and selling with Unified Droom Experience. To know more, click here.