If you have just bought a pre-owned vehicle or are looking for one, then don't worry about the ownership transfer. Yes, Droom has launched RTO Services to ease the process of transfer of ownership for buyers and sellers.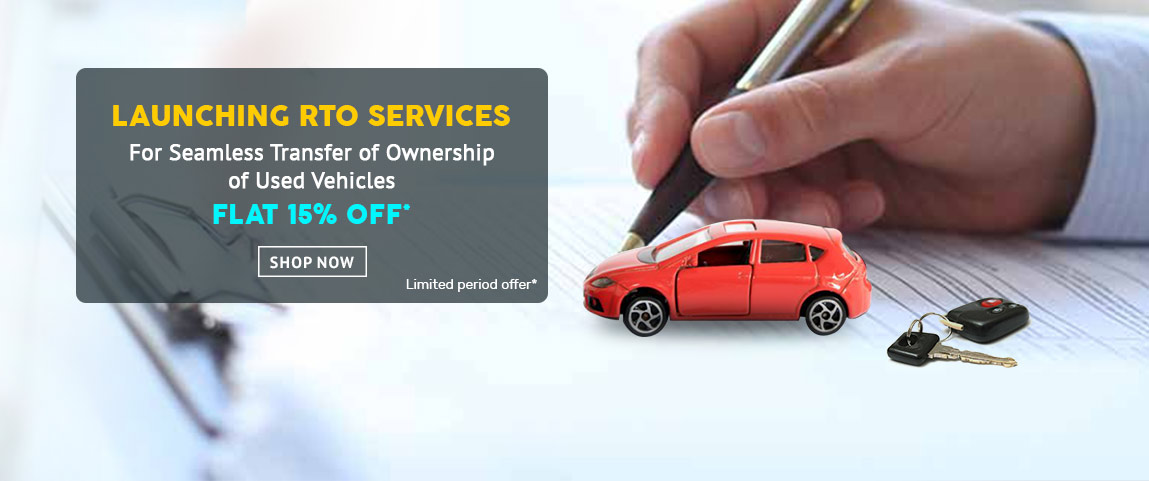 Consumers can get this new service through Droom website or mobile apps (both Android and iOS). We have collaborated with Drivekool to offers RTO services across different cities in India. For now, customers in Mumbai and Bangalore can make use of Transfer of Ownership of vehicles service. Currently, users can take advantage of flat 15% discount offer (use code: RTO15) on Transfer of Ownership for four-wheelers and two-wheelers.
Transfer of Ownership of vehicle is one of the most complicated procedures with a lot of paper work, when buying a used car or bike or more. But with the launch of RTO services on Droom, users will be able to avail all the services at comfort of their home. Transfer of Ownership online will provide users with a seamless and a hassle free experience in buying and selling used vehicles.
It is now simpler than ever to get Transfer of Ownership for a second-hand car or bike. Select your area/locality and the corresponding RTO office, click book now and you are done.
Make your way to droom.in to get hassle free RTO services, while saving your time and cost.