Being India's first and largest marketplace for automobiles and other vehicle related services, Droom has come up with several products that provide users with all the necessary information related to a vehicle, be it old or new. Some of these services are Orange Book Value, Droom History and ECO. Now, the company has launched new TV Commercials for each of these services that will help the users understand these services better.
Orange Book Value (OBV)
Orange Book Value (OBV) is a platform that helps in determining the fair market price of used vehicles. It becomes quite tough for us to know the accurate market price of a pre-owned vehicle and this could result in a long negotiation process between the buyer and the seller as none of them knows the fair price of the vehicle. But, with OBV, you can calculate the accurate market value of any used vehicle. In the new OBV TVC, we can see that the buyer is easily convinced by the seller to pay a certain amount for a used car, however, the seller himself just guessed the price and he did not know the fair market value of his car. So, forget the guesswork and know the real value of a used vehicle with OBV. Watch the OBV TVC here –
Droom History
If you are going to buy a used car, you need to be well-informed about its history and background. Droom History provides users with the overall information about a vehicle's history. This tool helps you check the history of any car, bike or scooter by generating the vehicle history report. In the new Droom History TVC, we can see that the buyer is ready to purchase a used car considering it belongs to a doctor, however, a very excited seller tells him the truth that he is not a doctor and he bought it from a doctor. But, every seller will not tell you the truth behind the vehicle he/she wants to sell. So, be well-informed with Droom History, put the registration number of any vehicle and get all the necessary information about its background. Watch the Droom History TVC here –
https://www.youtube.com/watch?v=CB6sA9D2YZI
ECO
ECO is the most advanced, independent, objective and unbiased auto inspection and verification service provider in India. You can order for Inspection/verification Services online and you will get the service at your doorstep. Also, you can specify the right time as per your convenience. Once the inspection/verification is done, you will get a digital report regarding the same. In the new TVC, you can see that the buyer is very impressed with the exterior condition of a used car thinking that it never met with an accident, but the seller tells him that his car has hit a pole several times. However, you will not find many sellers who will tell you about these things. So, it's better to be well-prepared on your own. Take the ECO service from Droom and know the real condition of the vehicle you are planning to buy. Watch the ECO TVC here –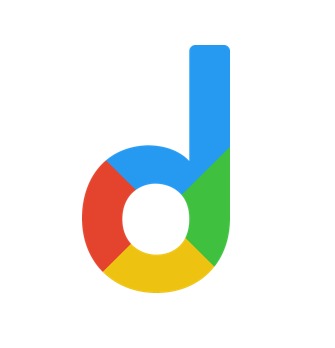 Droom is an automobile e-commerce platform offering a 21st-century automotive buying experience online with its four value pillars including trust, selection, low price, and convenience second to none. It offers 250k+ vehicles online in 1,100 cities — both used and new. Droom deals in buying and selling cars, 2-wheelers, and other vehicles too. It is an AI and data science-driven platform designed with the best ecosystem tools. Here, we have a team of auto-experts and auto enthusiasts who are dedicated to covering every sphere of the auto industry by simplifying the procedure of buying and selling with Unified Droom Experience. To know more, click here.