Buying a used automobile in India was not an easy task an year ago! Buying a used automobile from an unknown person or dealer is full of pain points, friction and pitfalls. As it involves a considerable amount of money to buy an automobile, the buyer should be fully aware of what he/she is paying for.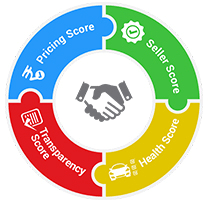 At Droom, we understand why trust is the most important thing for a buyer. Keeping this in mind, we have created a series of trust factors that helps reinforce the much-needed trust for buyers and helps them to take a more informed decision. At Droom we feel very passionate about how to bring trust in buying and selling equation for a new or used automobile for which we have developed a very comprehensive, unique and proprietary approach to bring back the trust called the Full Circle Trust Program, which covers various aspects of your buying experience and comes up with a composite score on a scale of 10 which is called the Full Circle Trust Score.
Droom Full Circle Trust Score is based on Droom's proprietary technologies and algorithms that take into account trust factors that are important while buying used automobiles, such as:
Auto Inspection
Warranty
Verified Seller
Attractiveness of pricing for buyer
Level of disclosures by the sellers
Droom Full Circle Trust Score will allow buyers to develop more objective assessment and comfort around the vehicles they are considering buying. Our Full Circle Trust Score is equally attractive for sellers who want to adopt best practices and offer nothing but the best to the buyer community. Seller listings with higher trust score will automatically be more sought after compared to the others.
The four main components of the Droom Full Circle Trust Score are:
Transparency Score: This takes into account the amount of information disclosed by the seller such as Number of Images, Quality of Images, Description, etc.
Pricing Score: This score is based on the listing price relative to market price of similar vehicles and Droom's algorithmic pricing engine i.e. Orange Book Value.
Seller Score: Every seller is unique, hence this score is based on seller related factors such as the Ratings given to them by buyers, whether the seller is verified or not, etc.
Health Score: This score is based on factors which provides more trust on the vehicle such as inspection report, warranty, etc.
Apart from quantifying the trustworthiness of a deal, there are other key elements of Droom Full Trust Score such as verified sellers, droom inspection reports, seller declaration, droom listings to name a few. As getting a higher trust score increases the chances of selling an automobile, these elements further provide information to the customer and thus in the process help the buyer make a more informed decision.
So what are you waiting for? We have a large number of inspected vehicles from verified sellers awaiting you. Take your pick and vroom to happiness..
For more queries on Droom Full Trust Score please visit: Full Circle Trust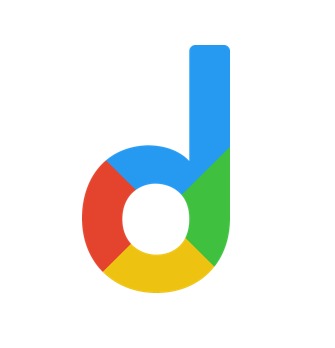 Droom is an automobile e-commerce platform offering a 21st-century automotive buying experience online with its four value pillars including trust, selection, low price, and convenience second to none. It offers 250k+ vehicles online in 1,100 cities — both used and new. Droom deals in buying and selling cars, 2-wheelers, and other vehicles too. It is an AI and data science-driven platform designed with the best ecosystem tools. Here, we have a team of auto-experts and auto enthusiasts who are dedicated to covering every sphere of the auto industry by simplifying the procedure of buying and selling with Unified Droom Experience. To know more, click here.