Appearance
To start with, the car would look much better! Sadly we are a part of a society which is very keen and fast on passing judgement on the very first or second impression. Also if we look back to the days when we just got our hands on the car, the very first thing that caught our attention was its exterior beauty. So isn't it pretty important to groom the same?
General maintenance upclose
As we start cleaning the car's exterior, we often discover small problems like loose license plates, headlight and taillight senses etc, which generally miss our attention. These things are generally the parts in our cars that we don't touch or give attention often.
It pays to use the time down on the ground while cleaning the wheels to take a peek underneath the chassis to be sure you have no loose or broken cables or hoses. A worn or broken brake fluid line is not something you want to find out about while driving.Thus if we start cleaning our cars regularly, we would keep a tap on these as well which are no doubt pretty crucial parts of your vehicle.
Exterior finish
Your car is metal, well mostly! And metal is known to rust when exposed to humid. Now if you are not staying in a desert, it's pretty much sure that your car is exposed to certain amount of humid throughout the year. This makes the dust in the air stick to the surface of your vehicle. Now every vehicle has a paint coat to protect the metals from rusting. Now again there is a clear coat that protects the paint and is responsible for the shiny appearance.
Dust when sticks to the clear coat over a long duration of time, it slowly corrodes the coat thus exposing the paint. Washing your vehicle regularly helps reduce the probability of such an occurrence.
At Droom, we are committed to help people get the best experiences out of their vehicles so we came up with our Services to help you groom your car better. Some of the services provided by Droom Service include:
Car care: This includes the auto servicing, cleanup, wax, paint care & all other things to look your vehicle nice & New.
Warranty: This includes the warranty of the vehicle and is of three kinds in general:

Comprehensive Warranty
Extended Warranty
Basic Warranty.
Roadside assistance: This service is for all people who owns a vehicle. This service helps people to get help while they are in trouble on road.
Auto Inspection: This is a kind of service product that helps you to get their vehicle check from time to time. It is of two types usually

Schedule maintenance
Point check-up
So what are you waiting for? Log on to Droom.in today and treat your car to a groming session! After all the way a man treats his car is how he treats himself!
For more information on Droom Services please visit: https://droom.in/car-care-and-detailing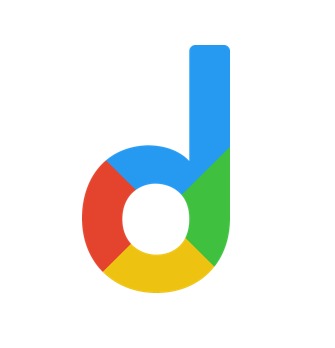 Droom is an automobile e-commerce platform offering a 21st-century automotive buying experience online with its four value pillars including trust, selection, low price, and convenience second to none. It offers 250k+ vehicles online in 1,100 cities — both used and new. Droom deals in buying and selling cars, 2-wheelers, and other vehicles too. It is an AI and data science-driven platform designed with the best ecosystem tools. Here, we have a team of auto-experts and auto enthusiasts who are dedicated to covering every sphere of the auto industry by simplifying the procedure of buying and selling with Unified Droom Experience. To know more, click here.