For sellers who want to make the most of their business, Droom offers a platform which is known as the seller central. This platform is specifically to showcase the automobile listing by various dealers, where all the transactions take place.
However, to make the entire process more visible and efficient, we suggest ideas for you to achieve your business goals rapidly. Below mentioned are the 12 most important ways to win at Droom;
Upload as many listings as possible with full details:
Provide detailed information while creating the listing for a vehicle. Give your audience a clear idea of the vehicle that include the description highlighting the features, specifications, price for new vehicles, and OBV, ECO inspection checkpoints & History and so on for pre-owned vehicles.
Price each listing competitively near OBV and offer OBV premium report:
OBV Pricing Certificate provides the fair value of any vehicle by analyzing all the inputs given by the user. It comes up with the current market price of the vehicle depending upon its overall condition and this helps the buyer and the seller to come on the same page in terms of pricing. Listing competitively near OBV, helps the buyer get clarity about the most competitive prices in the market and up scales the transaction invariably.
Upload more & high-quality pictures per listing:
People are visual beings. When it comes to choosing your favorite vehicle, auto enthusiasts look for cars that are beautiful inside and out, that means the interiors, engine and mechanics are for us to be taken care of and you can simply post some very good quality recent photographs of your car to ensure that it attracts the right customers soon and increases your sales.
Frequently update listings & their availability:
What really makes your business as an online seller going is the pace at which you update vehicle listings. A seller who posts a variety of listings in a shorter time frame can achieve higher number of buyers due to more options of high-quality vehicles that he makes available. The major reasons are that it provides buyers with umpteenth options to choose from, also makes buyers find a plethora of options at one place, with one seller, builds a great seller reputation and trust.
Place huge emphasis on full circle trust score while creating listing:
Droom understands why trust is the most important thing when you are going to buy a used vehicle. Buying a used automobile from an unknown person or dealer is full of pain point, friction and pitfall.
Droom has developed a very comprehensive, unique and proprietary approach to bring back the trust and is called Full Circle Trust Program, which covers various aspects of your buying experience. There are hundreds of unknowns when you are buying a used vehicle. Droom full circle trust program helps buyers to take more informed decision and avoid risks that stem from unknowns. This means that it is important for a seller to ensure that a good circle trust is maintained by him for his buyers so that it inspires buyers to make a purchase that is well-informed, and dependable.
Offer 121 points eco auto inspection report:
In case of used cars, it is very important that the buyers have a trust based on facts presented by the seller. A 121 points eco auto inspection report ensures that the car is safe to use and just as good as new. This ensures not just the quality of the car but also makes the selling process hassle-free and concise. The trust of the buyer also increases with every purchase.
Offer Droom history report to increase trust in buyers:
History report of vehicles increase the trust of buyers, as they can find a complete health-check and history data of the used vehicle. This makes them feel confident of their purchase and increases the trust factor with their dealers.
Give buyers a great experience during transaction closure:
A great experience keeps them coming back for more. Its not just the vehicles that you sell that should be great but also aim to making the selling process pleasant for the buyers. The entire transaction including the closure process should be smooth, clear with all documents in place.
Get verified as a seller:
It is important to get verified as a seller to ensure that the buyers find you dependable and trust you with every purchase. Getting verified by a reliable and highly sought-after website can help you get verified and bring in great traffic to sell out your automobiles.
Participate in deals at Droom:
The more deals presented by you, the more attractive it is for your buyers and makes you more active and involved as a dealer. Your participation in deals at Droom will enhance your opportunities and fetch you an edge over most sellers in the community.
Fill Seller declaration during listing creation:
A seller declaration is basically a complete vehicle list of information that is clear, correct and precise. This enables the buyers to have a complete vehicle information before making a purchase. While listing your vehicles, providing the basic info about it ill help the buyers to decide better. This means half the work is done when the buyers get the basic info like price, Eco inspection checkpoints, history and pictures of the vehicle so it enables the entire process to conclude faster and smoother.
Read bi-monthly seller newsletter from Droom regularly and go through important topics at Droom University:
Droom ensures that we build our community on grounds of complete and clear information about everything that's happening at Droom. We publish bi-monthly newsletters to update our sellers on what's new and what's hot at Droom seller community. We encourage that all our sellers go through these carefully so that it not just builds a strong business relationship but also ensures that you are aware of everything you can do to make the most of every opportunity presented to you by Droom.
Therefore, the points mentioned above are of extreme importance for any dealer to keep in mind if they want to make the most of their business and win their game. The automobile industry is at its boom and Droom takes every single step in consideration to ensure to make it a happy experience for their buyers, sellers, dealers and fleet owners. We encourage Droom seller community members to follow these guidelines so that together we can ensure that the flow of business is smooth, clear and ethical, something that each of our members can not just depend on but be proud to be a part of as well!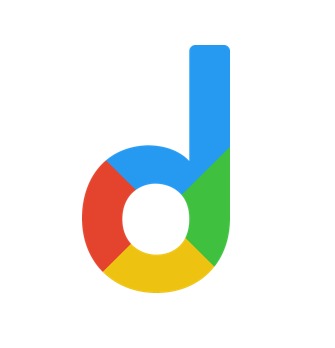 Droom is an automobile e-commerce platform offering a 21st-century automotive buying experience online with its four value pillars including trust, selection, low price, and convenience second to none. It offers 250k+ vehicles online in 1,100 cities — both used and new. Droom deals in buying and selling cars, 2-wheelers, and other vehicles too. It is an AI and data science-driven platform designed with the best ecosystem tools. Here, we have a team of auto-experts and auto enthusiasts who are dedicated to covering every sphere of the auto industry by simplifying the procedure of buying and selling with Unified Droom Experience. To know more, click here.