In today's world, scooties are becoming the most popular mode of transportation. When compared to motorbikes, scooties are significantly more suitable for everyday use and also helps to save time during peak hours of traffic. Most scooties have a softer suspension arrangement, they give good mileage and a comfortable ride. For new riders buying a used scooty is the best option. So, whenever you plan to buy a used scooty, consider used scooty buying tips to make the process hassle free and also to ensure that you don't pick a lemon by paying your hard-earned money.
Second Hand Scooty Buyers Guide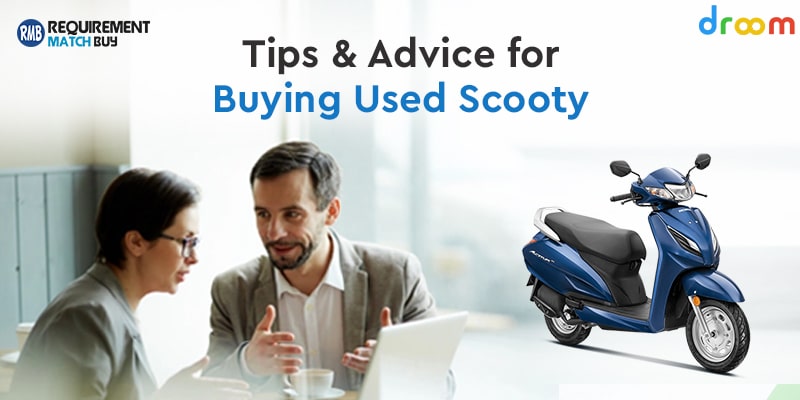 There are a few protocols when buying used scooty:
Where to find second hand Scooters?
Dealers: Before purchasing any inventory, used motorbike merchants inspect the scooties. He would have secured basic checks, at the very least, because he has to sell it down the line.
Private sales: Purchasing directly from a private seller will save you money, which may also expose you to some risk. It is advisable to always compare and look for options so that you can choose the right vehicle as per your requirement and budget.
Inspecting the Scooty
Whenever you plan to buy a used scooty always prefer daytime for the inspection as it is crucial to conduct all visual inspections when it is dark. In addition, it's always a good idea to bring along someone who knows perfectly how to ride a scooty. Also, it is essential to get a second view, especially if the person has more practical knowledge than you and has some good years of experience using scooty.
Research the scooty specific flaws
Brakes
Oil Leakage
Corrosion/Rust
Clutch
Chassis
Chains
Tires
Electricals and Battery
Fuel Tank
Suspension
Wheels
Exhaust pipe
Additional accessories
Paperwork check
Second Hand Scooter Buying Tips
Numerous reasons contribute whenever you buy a second hand scooter and sometimes you need help from experts. However, one significant reason why you should own a scooty is because of the current scenario as most of the people are not willing to travel in public vehicles and this whole situation second hand scooter works as a savior. Whatever your motive for purchasing one, there are a few procedures and things to consider to ensure a smooth transaction –
Be prepared
Where should you buy from?
Talk to the seller
Physical inspection
Paperwork
Guide to Buy a Used Scooty
We've put together a checklist for you to consider before purchasing a scooty.
Price – This is, without a doubt, your primary concern.
Fuel efficiency. "Kitna deti hai?" you might wonder – Because it relates to fuel efficiency, we call this Indian motoring's most expensive three words.
Service costs
Accessories
Service centers
Waiting time
Tricks for Buying a Used Scooty
The optimum time to buy a scooter is near the end of a quarter or the end of the year when dealers want to sell as many scooters as possible to maximize their quarterly sales volume. They'll be under a lot of pressure to sell as many scooters as possible during the last week of the quarter, so that's the greatest time to bargain and it will surely help you save some money.
Second Hand Scooty Buying Help
The Honda Activa is one of India's most popular used scooters. Many would-be two-wheeler buyers choose to buy this scooter as a way to break into the industry. Given India's congested roads and bumper-to-bumper traffic, a maneuverable two-wheeler like the Honda Activa can be a true lifesaver for many commuters. The finest aspect of owning a two-wheeler is the ease with which you can park it wherever you go.
When purchasing a used scooter, you must be entirely certain about your decision. Therefore, you must be prepared to go over a checklist that checks all of the appropriate boxes. This should be followed by a personal visit to the present scooter owner to check that the scooter is in good working order.
RMB: Submit Your Requirements
Droom has the most sorted buyers and sellers portal where you can purchase the vehicle of your choice in just 3 simple steps. We stand out in the market for our expertise and professionalism when it comes to vehicles. RMB stands for requirement, match, and buy. So, you have to fill in your requirements to get matches. Then, choose your desired vehicle, unlock by paying just ₹999, and get your scooter delivered at your doorsteps.
If you are unsure of requirements, ask for second hand scooty buying help, and 'Droom Suggest' will put forth the best picks for you.Yes,  it is that easy when you're at Droom.
Final Words
Buying a used scooty is a terrific option if you want to save a lot of money. Take your time deciding the scooty you wish to buy because there will always be alternatives. Test drive it, go through all of the gears and listen to all of the sounds. Also,ensure to check all the documents related to scooty properly. Once everything is green, go for it and enjoy the thrill of riding a scooty.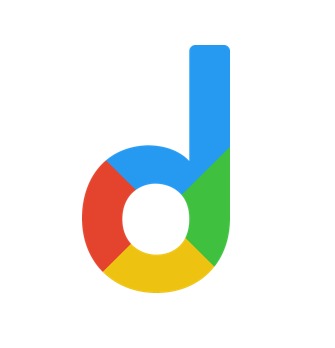 Droom is an automobile e-commerce platform offering a 21st-century automotive buying experience online with its four value pillars including trust, selection, low price, and convenience second to none. It offers 250k+ vehicles online in 1,100 cities — both used and new. Droom deals in buying and selling cars, 2-wheelers, and other vehicles too. It is an AI and data science-driven platform designed with the best ecosystem tools. Here, we have a team of auto-experts and auto enthusiasts who are dedicated to covering every sphere of the auto industry by simplifying the procedure of buying and selling with Unified Droom Experience. To know more, click here.