The two topmost automobile manufacturing countries, Germany and Japan are dominating car production for decades. Though both manufacturers have different markets, the debate German vs Japanese cars is never-ending. Both automakers produce top-quality cars. German automakers have a reputation for performance detailed attention, and precision. On the other hand, Japanese automakers are popular for manufacturing affordable, long-serving, and reliable cars.
Who is Providing Better Cars to the World?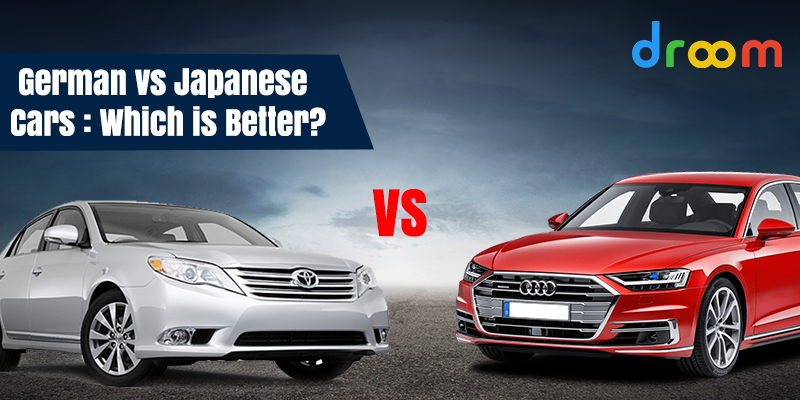 Both German and Japanese cars are popular in the market. But to decide which one is better, we can take into account the following factors:
Unique Selling Proposition (USP)
Japanese cars are mass-produced. The car manufacturers use materials, which are built to last, but they can be replicated easily and are cheaper to produce. The best Japanese car brands are Honda and Toyota, that are highly skilled in producing research-based, compact, and modest vehicles.
German cars say a different story. The popular car brands of German automakers include Mercedes, Audi, Porsche and BMW. When people think of these cars they think of comfort, high-quality, and speed. These three things are the best aspects of a German car. These cars are known for their speed and power. If you are looking for these features, German cars are best for you.
Japanese cars are well-known for their reliability. This is mainly because of the technique to make the car parts perfect before releasing them. Many car companies come out with new versions before getting them right, however, Japanese brands spend a lot of time to engineer the cars and thus the results are reliable, durable, and can be operated easily. German cars have their own version, but Japanese cars win due to their reliability factor.
Regarding affordability, Japanese cars are cheaper compared to German cars. German cars are expensive because of their quality, the brand, and the way the cars are produced. Many performances and luxury cars come from Germany including BMW, Audi, and Porsche. They are shiny, sleek, elegant, and refined. The Japanese luxury cars such as Lexus have these features but they are designed with a minimal style.
Japanese car manufacturers target volume. They try to build vehicles very quickly and with components that are cheaper. These cars are highly affordable and as these cars are less expensive.
German automakers put a lot of stress on quality parts. These car manufacturers are constantly innovating, improving technology, and making the way for vehicles design. This is the reason when you look for the parts of Porsche or a Beemer, you will not find them anywhere else. The best Japanese cars make up almost 35 percent of the U.S. auto market, but German cars target the high-end market. The Japanese car brands are similar to affordability and the German car brands are similar to power and luxury.
Japanese cars stay last with simple care. These cars are made to stay last and they run more than 250,000 miles. German cars are known for luxury and the popular ones are BMW or a Mercedes-Benz for a fast and comfortable ride. German cars provide sturdier feel, smooth and controlled ride while Japanese cars shake in bumpy roads. Space is wider in German cars so people can sit back and relax. Though safety cannot be guaranteed, German cars are much safer compared to Japanese cars because of more airbags. According to a survey, Japanese cars are considered dependable. German manufacturers took bottom places regarding the dependability factor.
To choose between German and Japanese cars you have to decide what you need.  For better research, you can access Droom – the largest online used car dealership in India. If you can afford it, you can opt for German cars, but you need to take care of these cars because unlike Japanese cars they have lesser longevity. If you want a car for a very long time, then you should choose Japanese cars including Toyota and Honda. However, the interiors, as well as exteriors of German cars, are more attractive than Japanese cars. On the other hand, the brand values of Japanese cars are higher than German cars.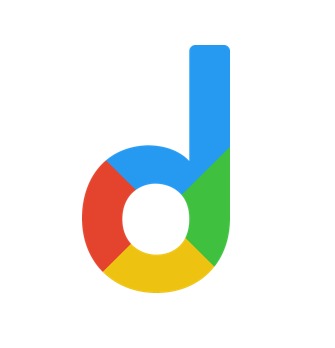 Droom is an automobile e-commerce platform offering a 21st-century automotive buying experience online with its four value pillars including trust, selection, low price, and convenience second to none. It offers 250k+ vehicles online in 1,100 cities — both used and new. Droom deals in buying and selling cars, 2-wheelers, and other vehicles too. It is an AI and data science-driven platform designed with the best ecosystem tools. Here, we have a team of auto-experts and auto enthusiasts who are dedicated to covering every sphere of the auto industry by simplifying the procedure of buying and selling with Unified Droom Experience. To know more, click here.