The level of affection that a biker has for their bike is the same whether it is a new or used bike. It's a unique sensation to own a bike for the first time. Some people may not afford a new bike, but that does not mean they should abandon their desire. One can always take a call and buy a second hand bike keeping in mind used bike buying tips. Definitely, buying a new bike can be expensive, but if you can stretch your budget a little then you can surely get your hands on a used bike.
So, worry no more if you are on a tight budget, purchasing a used bike is undoubtedly a viable choice. If you want to know more, get on board.
Tips for Buying Second Hand Bike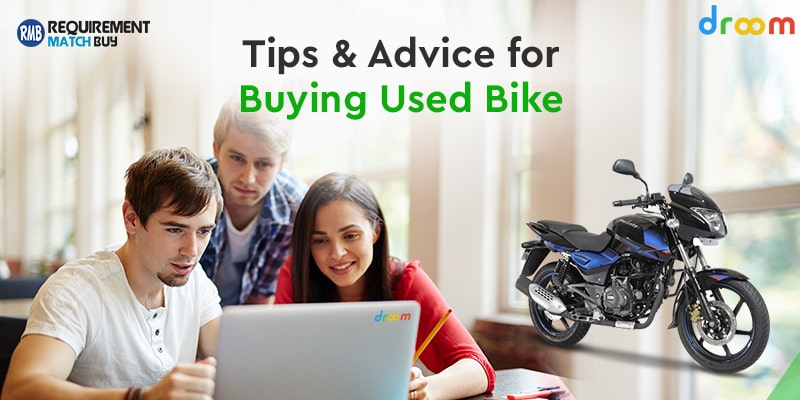 Purchasing a used vehicle entails some risk. Although it is best to seek professional advice, you may evaluate most of the aspects of a used bike yourself but still considering some of the bike buying tips and tricks are always good. Below are some general tips to follow:
Carry a flashlight so you can inspect all of the bike's components.
Examine the condition of the drive chain and sprocket thoroughly. The chain should have about 34″ of play (up and down), and the sprocket teeth should not be damaged or worn in any way.
If the tire is in good condition, no symptoms of uneven wear and tear should be seen. The tread should be thick and wide across the entire surface.
Check the brake rotors for uneven wear or grooving while you're checking the forks. Examine the brake caliper to evaluate how much of the pads are still usable.
Place the bike on its middle stand and move the handlebars from side to side.
If at all feasible, look at the visible frame. Remove the seat as well to examine what's underneath. The framing should be free of kinks, dents, and apparent deterioration.
Examine the battery: Gain access to the battery and verify the voltage by clipping the multimeter across the terminals.
Turn the engine off. If you pull a fuse or two out for inspection, there should be no symptoms of rust.
Check the level of brake fluid. Continue to run the engine while pulling and releasing the front brakes, keeping an eye on the fluid level.
Guide to Buy a Used Bike
There are several reasons why you should buy a used two-wheeler rather than a new one. This is especially true in the current situation, as many people will want to avoid using public transportation. No matter what your motive is for purchasing one, there are a few procedures to take in order to ensure a smooth transaction.
There are three primary places where you may purchase a used motorcycle:
Directly from a motorcycle owner
Used-bike broker
An online platform
RMB: Submit Your Requirement
Droom brings a solution to all your requirements with its RMB (Requirement, Match, and Buy) module. It works in a 3-step manner. However, buying a used bike from a trusted platform like Droom is undoubtedly stress-free. Droom has been the most trusted among buyers and sellers for years, all you have to do is submit your bike requirement, and get the list of bikes that match your requirements. Once matched, pay ₹499 to unlock and reserve it. Voila! The bike will be delivered to you.
If unsure of your requirements, Droom Suggest helps to pick up the best as this feature is especially for those who can't decide. So, Droom decides and shortlists some of the best options for you. Later, you can further match and buy as per your choice.
Second Hand Bike Buying Advice
Before you buy a secondhand bike, here are seven things to know.
Do some research.
Check the bike out thoroughly.
Get it started.
Match the VINS.
Check the maintenance records.
Check used bike price online
Negotiate.
Final Note
As self-explanatory as this may seem, it's better if you know exactly what you want and how much you want to spend. Our experience of several years of being in the market helps you find the best vehicle that would fit your pocket and fulfills your desire of owning a vehicle. Droom has more than 2.5k+ active sellers along with 225k+ registered vehicles. Over the years, we have delivered more than thirty-four thousand vehicles to our clients, that is the major reason why we stand out in the market.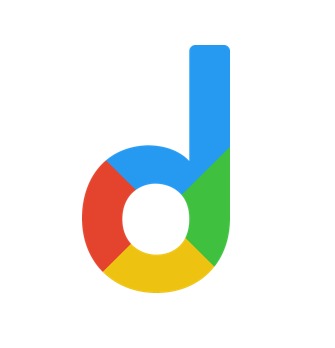 Droom is an automobile e-commerce platform offering a 21st-century automotive buying experience online with its four value pillars including trust, selection, low price, and convenience second to none. It offers 250k+ vehicles online in 1,100 cities — both used and new. Droom deals in buying and selling cars, 2-wheelers, and other vehicles too. It is an AI and data science-driven platform designed with the best ecosystem tools. Here, we have a team of auto-experts and auto enthusiasts who are dedicated to covering every sphere of the auto industry by simplifying the procedure of buying and selling with Unified Droom Experience. To know more, click here.