Are you among those set of people who underestimate the importance of seatbelts? It's time to know that seatbelts are required because it saves lives. Incase you are involved in a collision and you are not wearing seatbelt, you are 18 times more likely to die than the one wearing the seatbelt.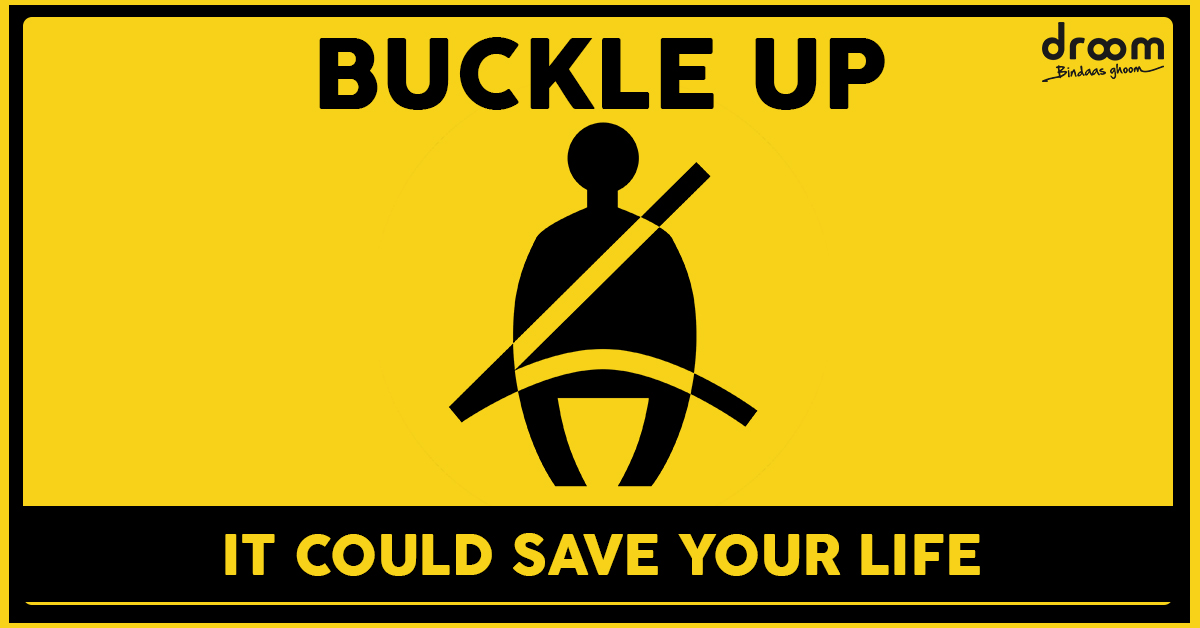 How seat belts protect us?
In a moving vehicle, speed of the occupant is same as the speed of the vehicle. So when the vehicle comes to a sudden stop, speed of occupants will remain the same because their inertia is independent to that of vehicle. Incase the occupant is wearing the seatbelt, he/she is prevented from hitting the steering wheel, dashboard or windshield. The job of seatbelt is to spread the force from collision over the wider area of body to minimize damage. It also extends the time you take to slow down in a collision. The seatbelt webbing is made of a material having some flexibility so that it stretches a little bit thereby making the stop less abrupt. Two critical areas in our body-brain and spinal cord are protected
A typical seat belt consists of a lap belt, which rests over your pelvis, and a shoulder belt, which extends across your chest. The two belt sections are tightly secured to the frame of the car in order to hold passengers in their seats. Always use both the belts for better safety.
How to wear a seatbelt properly?
You should wear a seatbelt properly for full protection during crash. Pull the lap belt across your lap and pelvis area. Never buckle the seat belt across your stomach. The shoulder belt should be snug across your collarbone and chest.
Do airbags replace the need for seatbelts?
Seatbelts and airbags have entirely different functions. A seatbelt is designed to lock in place when a sudden force is exerted against it. Whereas the airbag increases the length of impact that may occur between an occupant and the interior of a car. By increasing the impact time, the energy of the impact dissipates and therefore reduces the severity of the injuries to the person. The two features work in conjunction to ensure the body is held in the correct position and protected from collision.
I hope this article convinces you that wearing a seatbelt saves your life. Though  it is irritating to wear the seatbelt during long rides, but it is vital. Even if you are a driving expert it is  important to realize that your actions don't just affect you, but others, too. Therefore, whenever you're on the road, make safe decisions.