Owners of "Himalayan" from the Royal Enfield group will now have reasons to be happy for having selected to own this exquisite piece of machinery. Not just the owners, but also the manufacturers of this make and model (Royal Enfield Himalayan) of two-wheeler have reasons to celebrate since they bagged the Droom Award of fetching the Highest Resale Value in 2019.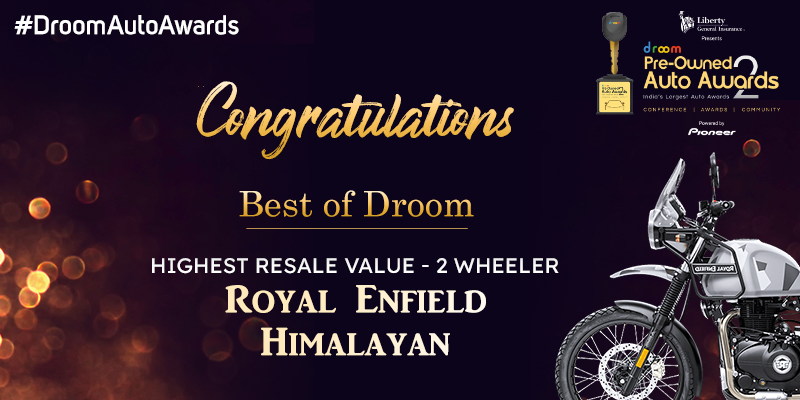 This award was given away during Droom Pre-owned Auto Award 2 ceremony which took place on 20/12/2019, at ITC Maurya. During the award presentation ceremony, a large number of chief executives of various automobile manufacturers, media personalities and other important personalities in the industry were present. The representative of the company received the award.
The selection of this make and model of two-wheeler is to vindicate the fact that it has very robust workmanship apart from sound design. Despite having done a few thousand kilometers under different owners the vehicle still retains the intrinsic value to fetch the highest resale value in the used two-wheeler market.
The winner of 'Highest Resale Value – 2 Wheeler' in 2019 is Royal Enfield Himalayan
Judging Methodology
As in every other aspect, the method of judging which two-wheeler has the highest resale value Droom uses a process that is very clear, open and transparent. They use their proprietary vehicle pricing engine called Orange Book Value which is used uniformly for all two-wheelers being considered in the competition. The winning vehicle in this segment was the vehicle, i.e. Royal Enfield Himalayan, with is the highest retained value percentage emerged to be the winner in this particular segment.
About Royal Enfield Himalayan
This is a vehicle that gets used extensively by travelers of long distances over uncertain terrains. While its performance on the roads is beyond doubt it keeps delivering performance even where there are no roads. Fitted with a 410 CC engine its travelers, split cradle frame and long-travel suspension make the roughest rides very comfortable. It is fittest with an LCD dashboard to keep the driver informed about the maintenance required along with the miles covered. The workmanship is robust and sound.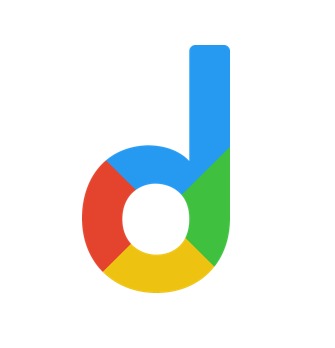 Droom is an automobile e-commerce platform offering a 21st-century automotive buying experience online with its four value pillars including trust, selection, low price, and convenience second to none. It offers 250k+ vehicles online in 1,100 cities — both used and new. Droom deals in buying and selling cars, 2-wheelers, and other vehicles too. It is an AI and data science-driven platform designed with the best ecosystem tools. Here, we have a team of auto-experts and auto enthusiasts who are dedicated to covering every sphere of the auto industry by simplifying the procedure of buying and selling with Unified Droom Experience. To know more, click here.