Has it been forever that you're eyeing your dream bike but not actually buying it? Well, it's time you take that step and turn your dream into reality. We've got you a detailed blog that will tell you the right ways to bag the best deal and offers that will make your bike purchasing cost-efficient. So, get ready to experience the wind in your hair and the thrill of the open road on your dream bike.
In this blog, we will cover:
How to Search for Best Deals on Bikes?
Online Vs Offline Deals – Pros & Cons
Where to Get The Best Deals on Bikes?
How to Search for Best Deals on Bikes?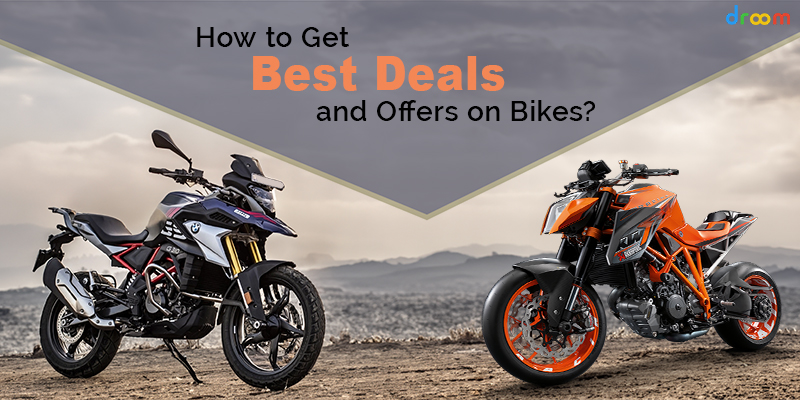 Searching for the
best deals on bikes
requires some research and comparison to ensure you get the most value for your money. Here are some steps to help you find the best bike deals:
Set Your Budget:
Determine how much you are willing to spend on a bike. Having a clear budget in mind will narrow down your options and help you focus on bikes that fit within your price range.
Decide on the Type of Bike:
Consider the type of bike you need based on your preferences and usage. Whether it's a road bike, mountain bike, hybrid, or city bike, choosing the right type will help you find the best deals tailored to your needs.
Research Online:
Start by searching for bike deals online. Visit reputable websites that sell bikes and compare prices, features, and customer reviews. Look for websites that offer a wide selection of brands and models to maximize your choices.
Look for Seasonal Sales and Promotions:
Keep an eye out for seasonal sales, such as end-of-season sales,
Bike Mela
, Black Friday deals, or holiday promotions. During these periods, retailers often offer significant discounts to attract customers.
Compare Prices and Features:
Once you've found bikes that interest you, compare their prices, features, and specifications. Pay attention to factors like frame material, components, and additional accessories to make an informed decision.
Consider Financing Options:
Some retailers may offer financing plans with low or zero-interest rates. If you prefer to pay in installments, explore these financing options.
Online Vs Offline Bike Deals Pros & Cons
Both online and offline platforms have their respective pros and cons that you should consider before picking the right platform for yourself.
Pros of Online Bike Deals
A wider range of bikes to choose from
More competitive prices
A convenient way to shop
Easy to compare prices and features
Cons of Online Bike Deals
You cannot test-drive the bike before you buy it
You may have to wait longer for delivery
There is no personal touch, as you would get from an offline dealer
Pros of Offline Bike Deals
You can test drive the bike before you buy it
You can get more personalized advice from a dealer
You can get the bike delivered faster
Cons of Offline Bike Deals
The range of bikes to choose from may be limited
The prices may be higher than online
You may have to haggle with the dealer to get a good price
Where to Get The Best Deals On Bikes?
When talking about where to get the best deals on bikes, the online platform truly wins.
Buying a bike online offers convenience and a wide range of options at your fingertips. With detailed information and customer reviews available, it allows for informed decision-making. Online retailers often provide competitive pricing and exclusive deals, maximizing your savings. Home delivery adds to the ease, making the entire process hassle-free.
If you're planning to buy a bike anytime soon, then IBBM is just what you need to check out. It is India's biggest bike model and is a compelling choice who is looking for the best quality
used cars.
Here you will get up to ₹ 20,000 Off On Verified Pre-Owned Bikes with Droom, Free Goodies that includes Helmet, Sleeves & Keychain and flat 50% Cashback on Loan Processing Fee! Could it get any more awesome? Go, checkout Droom for more amazing offers.
Conclusion
In conclusion, online platforms always offer better used and new bike discounts. It has certain downsides but when talking about best offers, it single handedly wins. Checkout Droom for more exciting discounts and offers.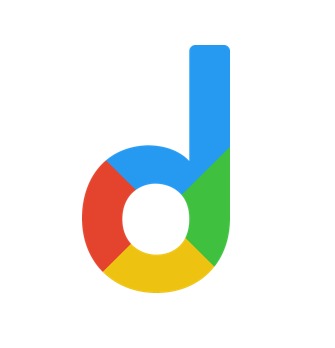 Droom is an automobile e-commerce platform offering a 21st-century automotive buying experience online with its four value pillars including trust, selection, low price, and convenience second to none. It offers 250k+ vehicles online in 1,100 cities — both used and new. Droom deals in buying and selling cars, 2-wheelers, and other vehicles too. It is an AI and data science-driven platform designed with the best ecosystem tools. Here, we have a team of auto-experts and auto enthusiasts who are dedicated to covering every sphere of the auto industry by simplifying the procedure of buying and selling with Unified Droom Experience. To know more, click here.