Stay safe from viruses but also take care of your car. Do it yourself or take assistance of car sanitization company. But, do it at any cost, as it is necessary.
Sanitize Car Exterior to Keep It Clean and Germ-Free
Many car owners think that car washing and car sanitization are the same. In reality, car sanitization is much more than mere dusting and washing. In a normal car washing, the aim is to make the car spotless and clean both inside and outside. In sanitization work, the car is made clean and germ-free. The exterior of a car gets plenty of dust and dirt throughout the day, so the exterior of the car needs more attention as far as the sanitization is concerned.
Car Exterior Sanitization Checklist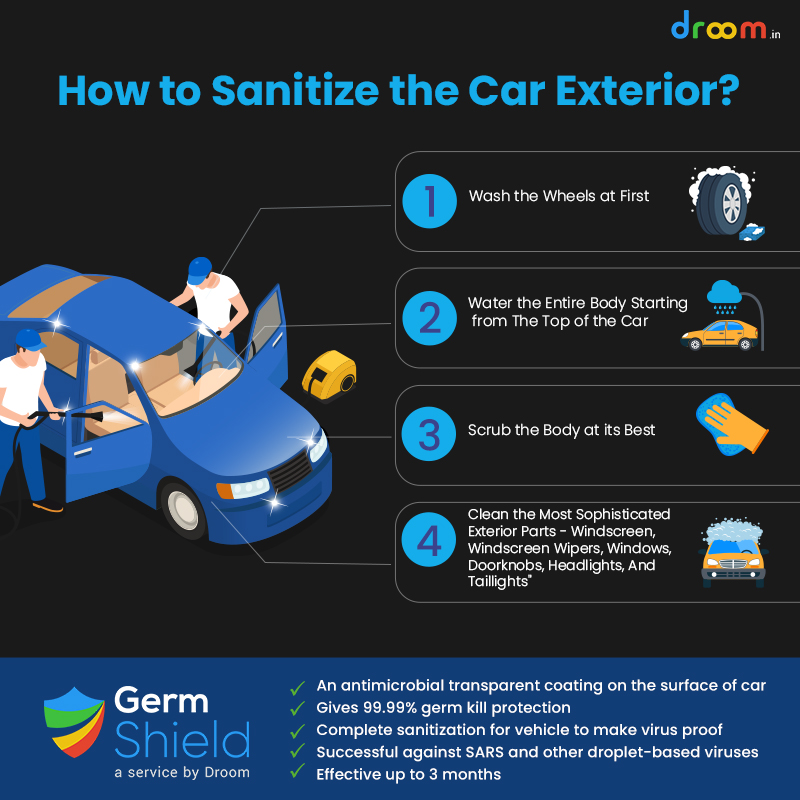 The exterior of your car is the most painstaking part in the sanitization process. However, in the end, you get a shiny, gorgeous, and germ-free exterior.
Step 1: Wash the Wheels at First:
Start with the wheels. Undoubtedly, the wheels of your car face the most damage on the road. Apart from dust, dirt, and mud that cling to the wheels, fine particles of iron oxide come off the brake pads and stick to the wheels. For all these reasons the wheels look dull.
Use a hosepipe to water the wheels thoroughly – watering cleans most of the dust, dirt, mud, and iron oxide.
Still the wheels may look dirty – some parts sticky and tough particles may remain unwashed.
Rinse the wheel well with soap water and water them once again.
Alloy cleaners are available in the market that you can use to get off the residual dirt, especially sticky iron oxide.
Step 2: Water the Entire Body Now:
Start from the top of the car. You can use the garden hose, if not available any watering pipe. Many car owners don't have that option either, they use water bucket but that takes time and energy.
Ensure all the doors are locked
Pour water from the top and let it dropdown
Pour water on all sides including the hoods, step bumper, fenders, and doors.
Don't water the grills directly
This will rinse away all rinse dirt quickly.
Step 3: Scrub the Body at its Best:
Now, it's time to scrub the exterior of your car. Use a clean linen sheet or a clean piece of sponge, a bucket of water, and an approved cleaning solution. Scrub every nook and corner of the car nicely. It will break down the toughest dirt from the surface.
Use a brush to clean the grills and fenders
You could find tough dirt in the bumpers including step bumpers
Rub the inside of the bumpers with a brush and soap-water that you might have to make especially
Step 4: Clean the Most Sophisticated Exterior Parts:
Clean the windscreen, windscreen wipers, windows, doorknobs, headlights, and taillights with special care. Take a fresh bucket of water, another cloth or sponge, and a cleaning solution or soap to clean these parts. Doorknobs are one of the primary sources of germs. So, it needs to be sanitized thoroughly.
However, all these 4 steps can be easily replaced by just one step:
Germ Shield Services for Cars
Germ Shield is an antimicrobial transparent coating on the exterior and interior of any category of cars and bikes that ensures 99.99% germ kill protection for about 90 days. This is the high time that you decide for a perfect and guaranteed germ protection for car. With Germ Shield, you will be able to move with your car confidently as the car will remain absolutely protected from even most contagious microbes and fungi like SARS. Our cars are a terrible source of hundreds of microbes that might cause various illnesses. So, cleaning and sanitization should be your priority. Several Germ Shield packages for cars are available. You have to choose the right one as per the type of car you have – hatchback, sedan, SUV or Luxury vehicle.
Droom understands the importance of car sanitization. So, Droom extends their expert assistance for car sanitization and Germ Shield protection for your car and bike.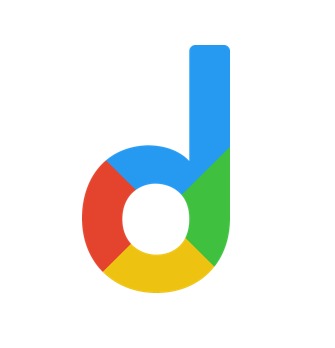 Droom is an automobile e-commerce platform offering a 21st-century automotive buying experience online with its four value pillars including trust, selection, low price, and convenience second to none. It offers 250k+ vehicles online in 1,100 cities — both used and new. Droom deals in buying and selling cars, 2-wheelers, and other vehicles too. It is an AI and data science-driven platform designed with the best ecosystem tools. Here, we have a team of auto-experts and auto enthusiasts who are dedicated to covering every sphere of the auto industry by simplifying the procedure of buying and selling with Unified Droom Experience. To know more, click here.