Thinking of buying a bike but not sure whether to buy a pre-owned model or a brand new one? However, both new and used bikes have their own share of advantages and limitations. A new bike surely has a lot of benefits but buying a used bike is much affordable than buying a new model. One of the major concerns of buying a used bike is that you are not completely aware of the bike's History and other details, which eventually may affect your decision-making process. However, it is extremely important to know the bike registration details, owner details and every past records before buying a pre-occupied bike, and hence you can check second hand bike History with Droom's History service to make an informed decision.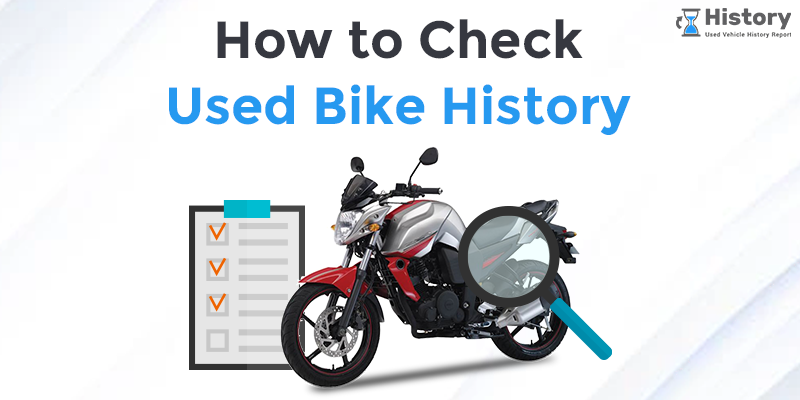 In this article we will be covering the following topics:
Know Why Should You Check Used Bike History?
Ways to Check the History of a Second Hand Bike
What Are the Benefits of History Report?
Know-How to Get Bike Owner Details?
Know What All Factors You Need to Evaluate Before Buying a Used Bike?
Make An Informed Decision
Know Why Should You Check Used Bike History?
Vehicle History is important to get a clear picture of the past records of the used bike. Checking History helps to find out what all instances the bike has gone through over the past few years. The reasons why you should check History are:
Check authenticity of the vehicle information provided by the seller
Check if the vehicle is blacklisted or not
Check the number of times the vehicle has been resold
Check how old the vehicle is
Check loan History of the vehicle
Check vehicle fitness certificate validity
Ways to Check the History of Second Hand Bike
Knowing the history may seem difficult as you need to go through a proper background check. But Droom comes in with "HISTORY' service for checking the History of a used vehicle. History can give information about any pre-owned bike and can help you check & get the bike History certificate. This certificate will help to get bike RTO registration details by entering the registration number of any pre-owned bike. Once you put it, you will get to see:
Accident Claim History
Insurance History
Flood Damage History
Loan History
Theft History
Service Logs History
Registration Details
If you are a seller of a used bike, you will clearly be able to state the history of the vehicle to the buyer. This can elevate the trust factor and give you the opportunity to demand the optimum price for your bike.
If you are a buyer of a pre-owned bike, you will completely be aware of every past instances. Even if the seller wants to hide sometime, Droom's Vehicle History service will let you know.
What Are the Benefits of Used Bike History Report?
The benefits of using Second Hand Bike History Report:
Get the vehicle History online within 10 seconds
Comprehensive and consolidated vehicle History from multiple authoritative sources
Quick and easy access to information about any kind of vehicle registered in India
Authentic data to help you make more informed decision in vehicle purchase or sale.
Know How to Get Bike Owner Details?
Each Vehicle owner is bound to register with RTO or Regional Transport Office, where they keep a track of all the vehicles including four-wheelers and two-wheelers. So, if you have any bike then you must register the bike details and owner details online or offline. This particular information is trackable by anyone who would want to check the registration details before purchasing the second hand bike. The same goes with the pre-owned bike and hence the potential buyer can have a look at the used bike information. Moreover, in Droom "HISTORY" you need to submit the valid registration number of the bike and within 10 seconds you will get the bike RTO registration details along with the used bike owner details, insurance History, flood damage History, loan History, service logs History, theft History and accidental History, etc.
Factors You Need to Evaluate Before Buying a Used Bike?
It is really important to consider certain factors before thinking about buying a used bike so that you don't regret your decision later. Below are some of the major factors that every buyer should evaluate prior making a purchase of a pre-owned vehicle.
Fair Market Value
Vehicle condition
Vehicle Loan
Vehicle Insurance
Vehicle History
Make An Informed Decision
Get the complete bike History certificate from Droom and you will get all the details related to the used bike. So, this information will surely help you to make an informed decision while buying a second-hand bike. However, it is suggested that you always do thorough research on a used bike before purchasing so that you don't get fooled by the outer appearance.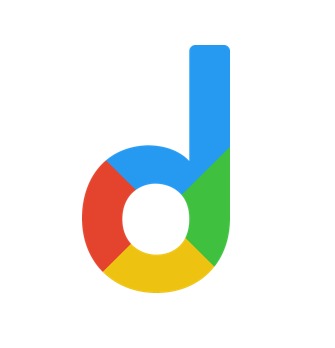 Droom is an automobile e-commerce platform offering a 21st-century automotive buying experience online with its four value pillars including trust, selection, low price, and convenience second to none. It offers 250k+ vehicles online in 1,100 cities — both used and new. Droom deals in buying and selling cars, 2-wheelers, and other vehicles too. It is an AI and data science-driven platform designed with the best ecosystem tools. Here, we have a team of auto-experts and auto enthusiasts who are dedicated to covering every sphere of the auto industry by simplifying the procedure of buying and selling with Unified Droom Experience. To know more, click here.