There were some huge expectations of the entire auto industry from the 2019 Auto Budget, but it has only been able to meet the industry expectancy in terms of electric vehicles. It has overwhelmed us by introducing some positive and motivated steps towards prioritizing the electric vehicles in India.
Earlier, the government of India announced that there will be a budget of Rs 10,000 crores for Faster Adoption and Manufacturing of Hybrid and Electric Vehicles under the phase II of FAME scheme for three years. And addition to this, they have now come up with the EV boost by bringing some significant hits. Here are some key updates of EV Budget 2019, that you should never miss out to updated: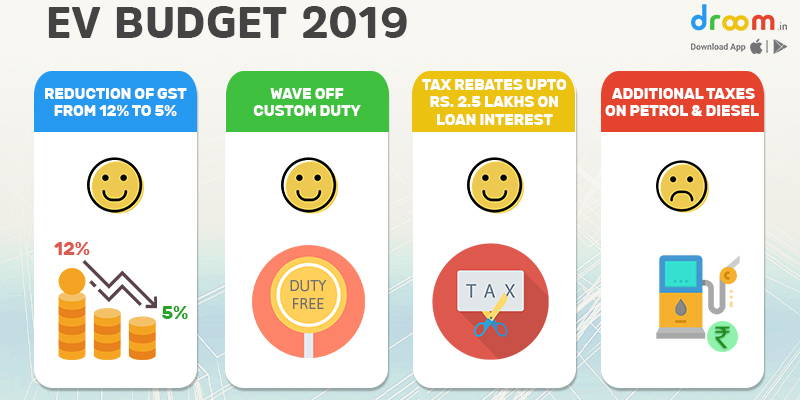 1. Reduction of GST
The Government of India has asked the GST Council to cut Goods and Service Tax (GST) on electric vehicles from 12% to 5%.
2. Wave off Custom Duty
For some selected parts of electric vehicles, the Government has decided to wave off the custom duty, till local manufacturing is running and flourishing. Some of those specific electric vehicle parts are charging guns, EV e-drive, etc.
This step has been taken to promote the setting up of Li-ion battery, solar storage and charging infrastructure manufacturing with the support of public-private partnerships. Till now, most of the EV parts are imported, so to cut down the import and increase the manufacturing within the territory of India, customs duty exemption is being offered.
3. Tax Rebates
Anyone who wants to buy electric vehicles will get up to Rs. 1.5 lakh on interest paid on car loan and a total exemption of Rs. 2.5 lakhs over the entire loan period. Loan has to be taken on or before 31st March 2023.
4. Additional Taxes on Petrol and Diesel
The new budget has levied an additional tax on every liter of petrol and diesel. One rupee as excise duty and one rupee as road and infrastructure cess will be charged on each liter. The industry experts are arguing that already the price as well as the taxes on petrol and diesel were too high and there was no reason for this extra burden. But it can be assumed that a boundary pressure is tried to be created around the consumers, so that they get eager to choose an electric vehicle over the traditional ones.
Cost Effectiveness of Using Electric Vehicles
Are you tend to get persuaded just by the price of the vehicle? Then, you are going in wrong direction, you should always calculate the total cost of ownership of a vehicle while purchasing it. Total cost of ownership is the estimated cost that you are supposed to pay to own the vehicle for the next five years. So, if you compare a petrol vehicle with an electric vehicle, you will be able to understand the cost-effectiveness of using an EV.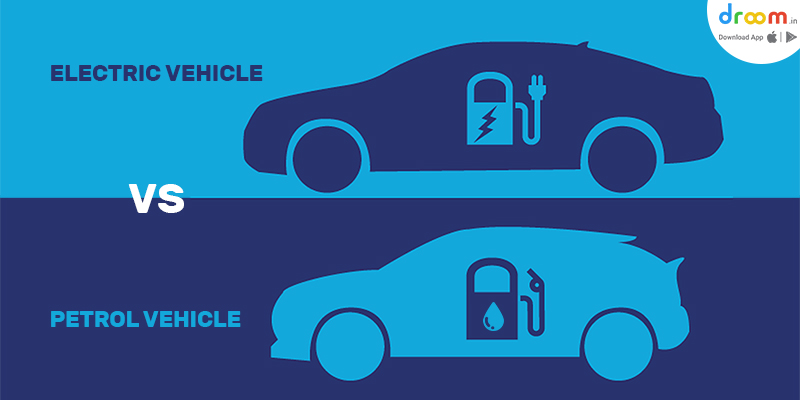 Let's compare a petrol scooter with an electric scooter or e-bike:
Factors
Petrol Scooter
Electric Scooter
Years
5 years
5 years
Kms
40000 Kms
40000 Kms
Consume
800 liters of Petrol @ 50 Kmpl
80 Kms per charge and consume 2 units per Km = Rs. 1000
Cost of per unit
Rs. 80 per liter
Rs. 7 per unit
Cost
Rs. 64,000
Rs. 7000
5 Years Maintenance and Servicing Cost
Rs. 25,000 (approx.)
Rs. 7,500 (approx.)

Total Cost of Ownership
Rs. 89,000 + loan interest (if loan is taken)
Rs. 14,500 + loan interest (if loan is taken)
Extra Cost

_

If battery is changed, Rs. 12,000 + Rs. 14,500 + loan interest =

Rs. 26,500

(Change of battery is required after 5-6 years)
​Now, let's compare a petrol car with an electric car:
Factors
Petrol Car
Electric Car
Years
5 years
5 years
Kms
50000 Kms
50000 Kms
Consume
4166 liters of Petrol @ 12 Kmpl

100 Kms per charge and consume 10 units per Km = Rs. 5000

Cost per unit
Rs. 80 per liter
Rs. 7 per unit
Cost
Rs. 333,333
Rs. 35,000
5 Years Maintenance and Servicing Cost
Rs. 50,000 (approx.)
Rs. 25,000 (approx.)

Total Cost of Ownership
Rs. 383,333 + loan interest (if loan is taken)
Rs. 60,000 + loan interest (if loan is taken)
Extra Cost

_

If battery is changed, Rs. 12,000 + Rs. 60,000 + loan interest =

Rs. 72,000

(Change of battery is required after 8 years)
So, this shows how owning an EV over petrol variant vehicles can bring down the total cost of ownership of a vehicle and save up to 84% of your expense.
Environmental Benefits of EV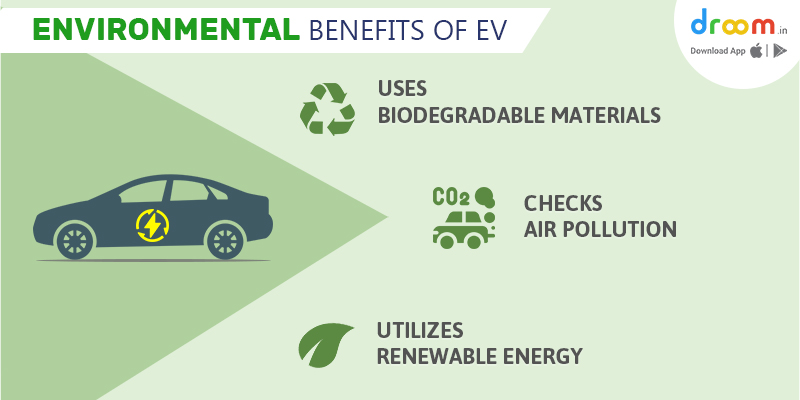 Checks air pollution: An electric vehicle has zero exhaust emissions, so it will significantly check the air pollution that is created from exhaust emissions of the petrol and mainly diesel variants.
Utilizes renewable energy: Any electric car needs to be charged either from the socket or by purchasing Green Power from your electricity retailer. The third most effective way of charging an EV is from solar PV system. This is all the more effective as your EV will be fully charged during the daytime and you will be able to drive the car with the support of the renewable energy. This will not only reduce the greenhouse gas emissions, but also compensate for the loss we are already bearing in terms of air pollution.
Uses biodegradable materials: Electric vehicle also uses biodegradable, eco-friendly or recycled materials to create its interior as well as the exterior parts. It is not only appreciated, but also expected out of other vehicles too. For example, Ford Focus Electric and Nissan Leaf have already showcased how you can recycle water bottles and utilize plastic bags, old car parts and second hand home appliances, to make a new vehicle.
EV is still a mini-scale part of the auto industry and to boost the enthusiasm of the auto players and channelize them towards expanding the electric space, these measures have been taken. Nirmala Sitharaman, our Finance Minister, has boldly announced to "aim to see India as the global hub of manufacturing of electric vehicles".
The Budget has very little to do with the traditional form of vehicles, so most of the industry players are disappointed. While, the smallest segment of automobile industry, that is the electric vehicle sector cheers this announcement and consider it as a benefit for both consumers and manufacturers. It is expected that the local manufacturing base will become strong and the component manufacturer will be willing to invest in the sector now.
Now, it can be expected that India will join the electric vehicle revolution and cuts down the car emission to a large extent. This has already been portrayed clearly with the number of EVs launching in India in the next few years.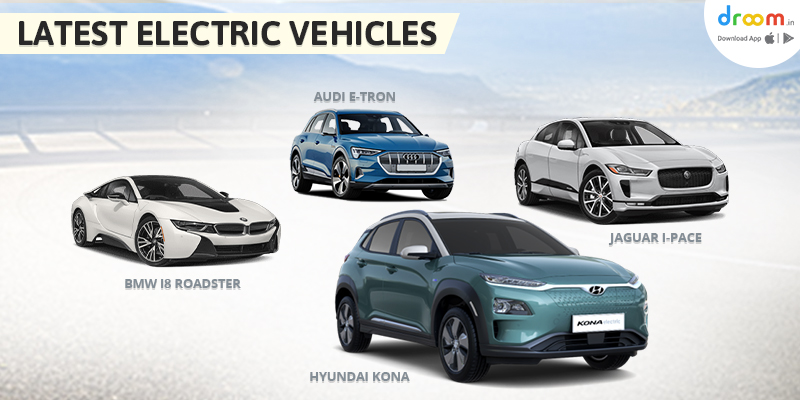 There is a long list of new electric vehicles that have lined up recently. Those are:
Audi e-tron
BMW i8 Roadster
Ford Aspire EV
Jaguar I-Pace
Mahindra eKUV100
Maruti Suzuki Wagon R EV
MG eZS
Nissan Leaf
Renault City K-ZE
Renault Zoe
Tata Altroz EV
Volvo XC60
Hyundai has come up with India's first electric SUV, Kona SUV, which will be available in the market at Rs. 25.3 lakhs. When each carmaker is contributing their best to the electric vehicle market.
Droom's Contribution towards EV
Droom has also looked upon the matter and have successfully created a list of more than 2000 EVs of around 15 brands on single platform. They have not only showcased the brand new EVs, but also listed several certified pre-owned electric vehicles under one roof.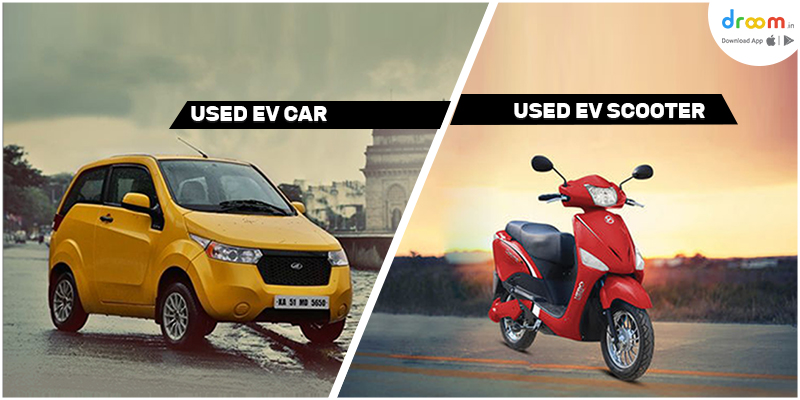 For example, if you are from Bangalore, you can opt for Mahindra e2o T2 2014 model, which has run for 46,791 Kms and it is in good condition. Orange Book Value has evaluated the car price and suggested it to be between Rs. 3.10 lakhs to Rs. 3.30 lakhs. However, its first owner has decided to sell it at Rs. 3.10 lakhs.
Similarly, another example is of Hero Electric Optima Plus Standard 2016, an electric scooter, which has run for 1000 Kms only and now the first owner is willing to sell it at Rs. 30,000. It is three years old scooter which is at an excellent condition and OBV has suggested the price to be between Rs. 23,000 to Rs. 30,000.
There are many such electric vehicles like cars, bikes, scooters or even electric bicycles that are in good condition, yet the price is low enough to make it affordable for all. Droom is even offering up to Rs. 15,000 cashback on purchase of new electric vehicles. When every carmaker is proceeding towards accepting EVs, Droom is giving them a solid platform to showcase, why are you stepping backward? Let's take a bold step forward together by accepting a world of electric vehicles and reducing the pollution level magnificently.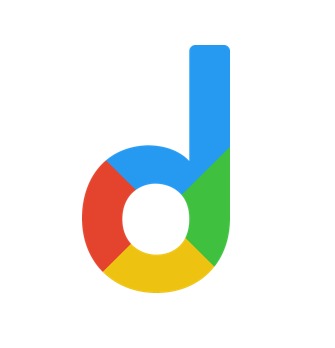 Droom is an automobile e-commerce platform offering a 21st-century automotive buying experience online with its four value pillars including trust, selection, low price, and convenience second to none. It offers 250k+ vehicles online in 1,100 cities — both used and new. Droom deals in buying and selling cars, 2-wheelers, and other vehicles too. It is an AI and data science-driven platform designed with the best ecosystem tools. Here, we have a team of auto-experts and auto enthusiasts who are dedicated to covering every sphere of the auto industry by simplifying the procedure of buying and selling with Unified Droom Experience. To know more, click here.