When we talk about the future of Indian cars, it all comes down to eco-friendly measures. From government policies to awareness in the market, people looking to buy cars are looking to explore the CNG and Election Vehicle section to not only cut down on carbon emissions but also to keep a check on monthly traveling expenses with the rising fuel prices.
Between CNG and EV Cars, if you were to compare, you will find that you will have plenty of options in the CNG Cars section, however, EV is still in a nascent phase. Though several auto-manufactures have rolled out their line of EV vehicles in different class categories, it is yet to create a strong buzz in the market in terms of public awareness.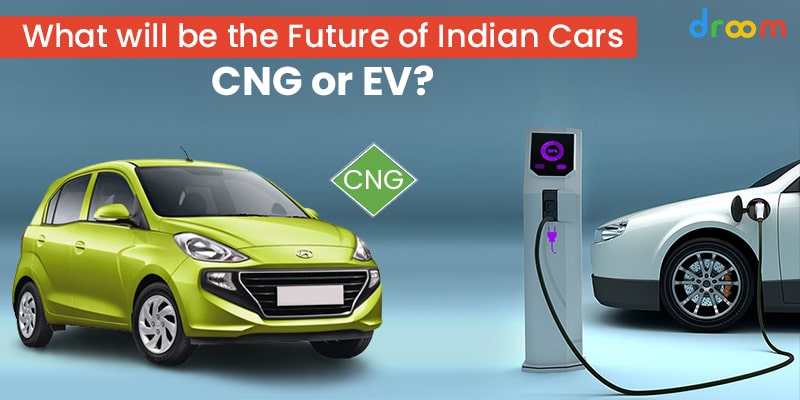 In India, Tata is probably leading the transition from petrol/diesel cars to electric cars with their launch of EV sedans, hatchbacks, and SUVs.
Now, the question comes which is a better option between the two?
Fasten your seatbelts, as we bring all the necessary information to help you with the same.
CNG Cars
In the last few years, with rising fuel prices, CNG cars have come in a lot of prominence to be a part of mainstream debate. The success of the Maruti Suzuki Wagon-R car is a perfect example of consumer expectations and changing market dynamics. Especially, for people on the go such as professionals or even for people looking for economical options, CNG cars are the best option to explore.
Pros
Eco-friendly: CNG is a green fuel that brings down carbon emissions significantly. If you are looking for eco-friendly car options, then CNG is a safe bet to go for.
Economical: CNG doe not cost as much as Petrol or Diesel. You can save a significant amount on your monthly traveling expenses.
Efficient use of vehicle oil: CNG does not affect the vehicle lubricating oils. Thus, increasing the life of lubricating oils for efficient use.
Multiple options: With CNG, you can also opt for the petrol option which gives you liberty and freedom to never be stuck on the road due to an empty tank.
Cons
Lesser car trunk space: CNG kits are generally installed in the car trunk which takes the space which otherwise would have been used to store luggage or other goods
Lesser power: With CNG as a fuel, the car does not generate as much power as is the case with petrol or diesel cars.
Time-consuming refueling: You would have noticed a long line of vehicles waiting to refuel at CNG gas stations. Though with the emergence of new gas stations, there is a respite for the CNG car owners, at times it gets hectic to wait for hours to refuel, especially, when you are in a hurry.
Lesser resale value: A CNG car might not get you an expected resale value for your car. Compared to Petrol/Diesel variants, you will notice a price difference that might not be to your liking.
EV Cars
EV's (Electric Vehicle) are creating quite a stir in the automobile market. From a list of exciting tech features to a comparatively silent driving experience, Electric cars are set to take the market by storm in the coming future. If you happen to be one of those not sure of if you should opt for an EV or not, check out the available options and you will be pleasantly surprised with performance and features.
Pros
Economical: In a single charge, you can travel for hundreds of kilometers which otherwise would have cost you thousands from your pocket. EV brings down the travel costs significantly.
Eco-friendly: No emission of harmful carbon or any toxic gas into the environment. It is the cleanest mode of vehicle option available in the market.
Better driving experience: The majority of EVs come with an automatic transmission which along with low noise inside the car makes for a fulfilling journey. No outside noise or turbulence due to constant gear change and all.
Low maintenance: Electric cars are electrically powered engine does not have any need for lubricating oils or as regular servicing as Petrol/Diesel cars. It brings down the maintenance costs.
Cons
Lesser recharge stations: Though the debate and buzz around EV's are encouraging, it is yet to capture the market. You would not find many or any recharge stations to charge your car.
Lower driving range: If you are planning for a long journey, you might feel disappointed with the comparatively shorter driving range offered at present by electric cars.
Lesser options: There are not many car options for people looking to buy electric cars. People looking for a specific brand of a car might not car any electric offering from the same company.
The verdict: CNG vs Electric cars
CNG certainly did bring an economical and safe option for the buyers yet did not capture the market or different class categories. In the coming future, EVs would not be limited to a specific class category. Buyers can explore SUV, Sedan, and Hatchback sections and choose the best car to their liking. As manufacturers work onto improve the driving range, along with the installation of recharging stations, the shift from petrol/diesel would not take much time.
Where to Buy Best CNG and Electric Cars?
Find the best eco-friendly cars at Droom. Check out the extensive catalog of CNG cars and EV cars online at Droom. The company understands the expectations of the buyers and brings a unified Droom experience to make the journey all exciting and worthwhile with swift solutions. All the buyer concerns are well taken care of by 21st century AI machine learning tools to generate an unbiased pricing and vehicle inspection report along with a history report. Submit your requirement now to find the best car for your precise set of requirements.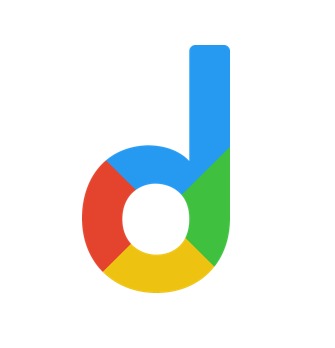 Droom is an automobile e-commerce platform offering a 21st-century automotive buying experience online with its four value pillars including trust, selection, low price, and convenience second to none. It offers 250k+ vehicles online in 1,100 cities — both used and new. Droom deals in buying and selling cars, 2-wheelers, and other vehicles too. It is an AI and data science-driven platform designed with the best ecosystem tools. Here, we have a team of auto-experts and auto enthusiasts who are dedicated to covering every sphere of the auto industry by simplifying the procedure of buying and selling with Unified Droom Experience. To know more, click here.