The hazy mornings in Delhi NCR are not the sign of winter fog but the smog. Delhi hits the new high of air pollution, making it the most polluted place on the earth. The Delhi NCR woke up to the 'severe' low quality air on Tuesday, and the situation continues to be same.

Considering it to be a social responsibility, Droom is running an Anti-Pollution Mask Sale to help you stay safe without hurting your budget. You can buy a 3M N95 rated mask for ₹9 only, which originally costs ₹120. This is a limited time offer starting from 9th Nov'17 to 10th Nov'17.
It is an initiative by Droom to help everyone buy a highly recommended mask, the N95 masks, that are recognized across the globe for their safety standards. This respiratory protective device is designed to achieve a very close facial fit and very efficient filtration of airborne particles. It can filter at least 95% of very small airborne particles, ranging from 0.2 to 2.5.
The condition of Delhi NCR pollution is still the same, count of the most insidious particles, Particulate Matter (PM) 2.5, has soared dangerously in the region. This tiny particle, less than 2.5 micrometres in diameter can enter blood stream from lungs and cause cancer, is 10 times higher than the safety limit prescribed by the World Health Organisation.
It's time, not just for the government to wake up but for us also to take some serious steps to fight such severe pollution in the national capital and adjoining region. Here are some steps reduce the effects or protect yourself from the current prevailing situation:
Avoid exercising and jogging outside
Avoid smoking and drinking
Always wear high quality mask while going out. Use N95/N99/N100 air mask
Drink plenty of warm fluids
Stay away from machines with ultra-violet rays, negative ions and photo catalytic oxidation – they all release ozone
Eat fruits rich in vitamin C and E like lemons, oranges, amla, cherries, tomato, etc.
Intake omega 3 like walnuts, fish; fatty acids like cashews, jaggery, broccoli; omega fatty acids like tulsi, ginger, etc.
Use air purifiers in your house
Avoid driving alone and opt for public transport or car poll
This is a limited time offer. Hurry order now as quantities are limited. The sale is already up and running quickly visit droom.in and start ordering now.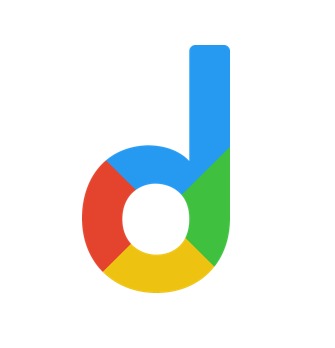 Droom is an automobile e-commerce platform offering a 21st-century automotive buying experience online with its four value pillars including trust, selection, low price, and convenience second to none. It offers 250k+ vehicles online in 1,100 cities — both used and new. Droom deals in buying and selling cars, 2-wheelers, and other vehicles too. It is an AI and data science-driven platform designed with the best ecosystem tools. Here, we have a team of auto-experts and auto enthusiasts who are dedicated to covering every sphere of the auto industry by simplifying the procedure of buying and selling with Unified Droom Experience. To know more, click here.