Droom over the years has created a niche for itself in the online automobile marketplace. The company offers an array of benefits for people looking to become a Pro-seller. From its wide base audience to the millions of users thronging the website on daily basis, the company opens a world of opportunity for the sellers looking to explore the online world.
There are two ways to sell used vehicles online at Droom. One is to be an individual seller and the other is to be a Pro-seller wherein you get to enjoy a plethora of features. For the individual sellers, the company offers a seamless set of functionalities to get their vehicle sold at a fair market price value.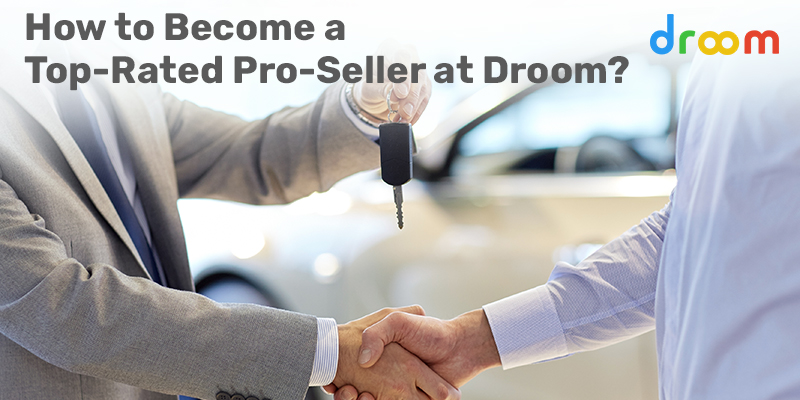 In this blog, we are going to discuss how you can become a Pro-seller on Droom and create a maximum impact for higher rewards. So, let us start from the very beginning and cover every bit of information that will be helpful for you to become and operate as a pro-seller.
What is a Pro-seller?
Pro-seller is majorly for the individuals looking to establish themselves as a reliable online provider of used vehicles. These include brokers, resellers, auto-dealers, and auto-manufacturers.
The world is moving towards the digital platform. Today, the consumers are looking to explore the efficient means of online models to save time and energy which otherwise is spent on finding a reliable dealer to get a vehicle sold at the best prices. Droom, on its part, brings to you not only the audience but a set of features and services that make a significant impact on your revenue generation.
How to become a Pro-seller in Droom?
Droom makes it easy for the users to be a part of an ever-growing community. All you have to do is create a Pro-seller account by providing basic information which includes your name, e-mail address, contact number on which an OTP is sent for authorization.
Once you confirm the OTP number, create your business name, and set your password. It goes without saying that you should not share your account password with anyone.
Now, that you have created the account, the next is to sell the used vehicle. How do you do that?
How to sell a vehicle online as a Pro-seller?
It is not just the online audience that you can market your services but also certification services, pricing services, branding & marketing, analytic tools, and incentives as well. It is for these reasons and technology integration that makes it an exciting opportunity to be a top-rated seller on Droom.
So, get going and create your pro-seller account to sell your vehicle as a pro-seller at Droom:
Get your used vehicle listed for the users to know about the availability of the vehicle. For the Pro-seller listings, the listed vehicle is updated with a pro-seller badge to generate trust and credibility among the potential buyers.
Interested buyers pay a token amount of 3%. It is only after that the company shares your contact number with the buyer. This helps to filter out the dubious inquiries.
Meeting (physical vehicle check-up)
The buyer contacts you to schedule a meeting to check the vehicle for himself and to test drive.
Once everything goes smoothly, the seller hands over the vehicle keys to the buyer to complete the transaction.
Sellers gets the token amount after service fee deduction
The token amount paid by the buyer is credited to the seller after deducting a selling service fee which is also referred to as a Pro-seller fee.
As you can see, the whole process is a transparent one wherein the company takes the back seat and simply acts as a mediator through sophisticated tech integration. 
Create a maximum impact as a top-rated pro-seller on Droom
If you are looking to create maximum impact and get your listed vehicle noticed among the users, you will be delighted to know that it is all about following the set features and functions to highlight your vehicle. So, what are these features and functions?
Let OBV tool decide the selling price range
Often, it is the price negotiations that tend to be cumbersome for both buyers and sellers. Hence, we bring to you a sophisticated fair market price tool to help you decide on the selling price. It eliminates guesswork and both the buyer and seller expectations to generate a Fair Market price range for a mutual decision.
Share all the vehicle documents with the buyer
A happy buyer goes a long way to spread the word for you. Once they are happy with their purchase, they are surely going to recommend your name to their peers. So, make sure besides the vehicle you have all the necessary documents in place and pass it on to the buyers to complete the handover process.
Maintain the vehicle condition for an impressive Benchmark Market Value
Benchmark Market Value is classified into four categories namely, fair, good, very good, and excellent. Make sure that the vehicle you are listing on the website is properly maintained and in top-notch condition to rank higher on the valuation chart.
Garner trust with Full Circle Trust Score
A full circle trust score is your ability to sell a top-notch vehicle without any issues. Post completion of the selling process, the buyer rates the services. The higher the ratings, the better is the pricing you are likely to get next time.
Besides these, as a Pro-seller, you must:
Update listings frequently
Share the ECO inspection report, Vehicle history report to garner buyer trust
Verify their account profile with an e-mail address and contact number
Be actively involved in deals at Droom
Emphasize on Full circle trust score while creating listings
The one obvious expectation from a top-rated seller is the availability of a top-notch vehicle. There are times when sellers price their vehicle higher than the actual worth. All it does is put off the potential buyers who probably are getting the same vehicle at better prices. Make sure that you upload good quality pictures along with OBV generated fair market price value.
Enjoy the many benefits designed for top-rated Pro-sellers at Droom
As you go on to sell a used vehicle as a Pro-seller, the list of benefits and service features are also updated based on your profile. A top-rated seller on Droom gets to enjoy many benefits such as:
Access to best offer or auction to increase sales
The advanced business analytics tool
No charge listing update
Lower buying price on used vehicles
Tracking tool for rating & reviews and billing & payments
Access to Droom university
Listing certification
The above-mentioned set of benefits only go on to improve efficiency and in the process fuel productivity for revenue generation. All these benefits along features available for Pro-seller at Droom are designed with a keen eye on market aspirations and expectations from both buyer and sellers.
Enjoy uninterrupted selling with Droom
Droom has been creating a buzz in the online automobile marketplace. It is not just the OBV tool and not just the ECO inspection report, it is the overall 360-degree solutions that are designed for the benefit of the audience which makes it such a hit among the audience. With 5 Cr+ active monthly buyers, zero listings Pro-Seller fee, Weekly payouts, No bad leads, Promotion of listings with seller marketing programs, and an array of other features that it is possible to experience Rapid business growth from 20% to 500% as a Pro-seller. So, why lag when the world is going online? It is time to embrace the world of tech innovation with Droom to stay ahead of the competition.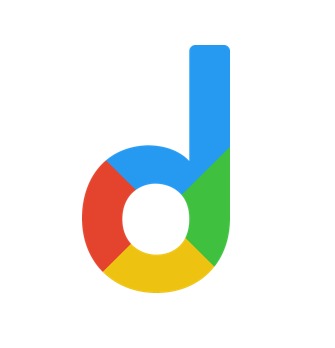 Droom is an automobile e-commerce platform offering a 21st-century automotive buying experience online with its four value pillars including trust, selection, low price, and convenience second to none. It offers 250k+ vehicles online in 1,100 cities — both used and new. Droom deals in buying and selling cars, 2-wheelers, and other vehicles too. It is an AI and data science-driven platform designed with the best ecosystem tools. Here, we have a team of auto-experts and auto enthusiasts who are dedicated to covering every sphere of the auto industry by simplifying the procedure of buying and selling with Unified Droom Experience. To know more, click here.