Droom, India's first and largest online marketplace to buy and sell new and used vehicles, has recently launched a rocking video showcasing how easy it is to buy pre-owned vehicles. Droom is changing the way vehicles are bought and sold online. The video is conceptualized to help users understand and take advantage of the 21st century experience that Droom provides through its innovative ecosystem services and platform offerings.
The video is a true epitome of fun with a nice rap music which is new and one of a kind way of demonstrating online services. The musical video narrates the story of a dreamer – Bittuji, who wants to own a beemer (BMW) and how he is left running from pillar to post in his quest for it and how Droom and its ecosystem services (Orange Book Value, Droom History, ECO and Droom Credit) helped Bittuji get the car of his dreams.
Buying a used car, scooter or bike has never been easier, but with Droom and its ecosystem services all of this is a breeze. Droom enables you to buy your dream vehicle. It could be a car that you saw in a movie when you were just 8 years, your first bike or a second car for your daughter/son, we have something for every budget and need.
Orange Book Value (OBV) provides fair market value of any used vehicle in 10 seconds for free. Users can check the fair price of a used car, bike, scooter and download, print or share, the OBV Basic or Premium report.
Droom History offers a detailed history of a used bike, car or scooter, just by entering its registration number. All information about blacklist details, theft history, insurance, hypothecation etc. can be checked using Basic or Premium Droom History reports. It ensures that buyers make an informed buying decision.
ECO is an expert auto inspection service wherein a trained technician conduct comprehensive inspection and offer a 121-checkpoint report of the vehicle. The report is digitally provided to the buyer with photos of the vehicle and other details.
Finally, Droom Credit that enables a buyer to get an auto loan without lengthy procedures and a pile of paper work. Buyer can get loan approval online in 30 seconds and choose the lender of his choice.
The ultimate message of the video is "Aap bas dream karo baki sab Droom dekh lega"
Keep dreaming and drooming with us! Visit droom.in or download mobile apps (Android and iOS) to buy a used or new vehicle under your budget. Also, check our Grand Navratri sale for saving some money.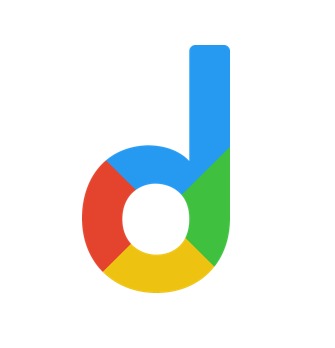 Droom is an automobile e-commerce platform offering a 21st-century automotive buying experience online with its four value pillars including trust, selection, low price, and convenience second to none. It offers 250k+ vehicles online in 1,100 cities — both used and new. Droom deals in buying and selling cars, 2-wheelers, and other vehicles too. It is an AI and data science-driven platform designed with the best ecosystem tools. Here, we have a team of auto-experts and auto enthusiasts who are dedicated to covering every sphere of the auto industry by simplifying the procedure of buying and selling with Unified Droom Experience. To know more, click here.