Founded back in 2014 in Silicon Valley, Droom's fully transactional website is ready to hit the online market with a big bang. Droom.in will be India's first marketplace allowing buyers and sellers to buy and sell automobiles online. After the successful launch of droom android mobile app back in Nov. 2014, company is expanding its wings to all the platforms with the launch of a functional website.
From new to used cars, motorcycles, bicycles, scooters, and may be even planes in near future, customers can buy and sell almost any kind of automobile through the single platform. With innovative technology and disruptive approach, company is presenting entirely new concept to buy and sell vehicles using internet.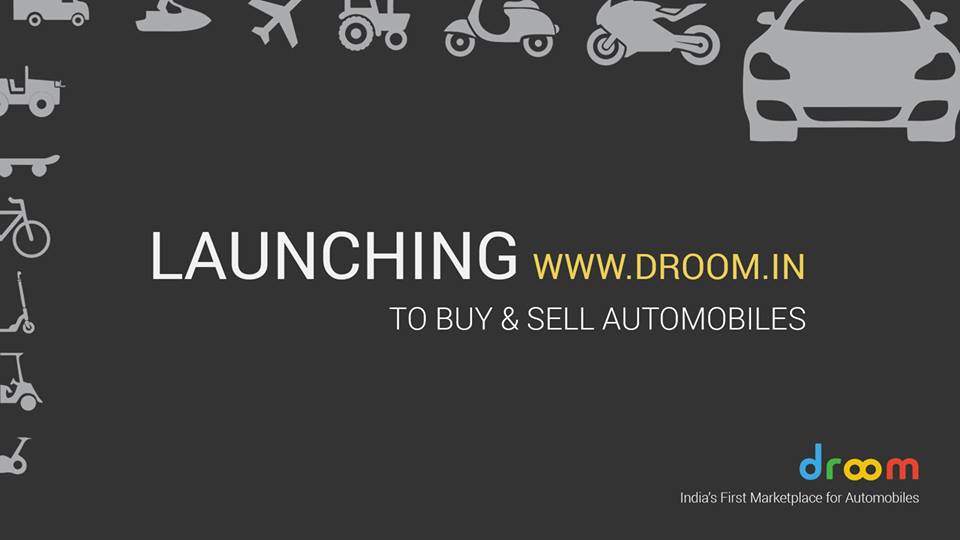 Droom's platform is a fully operational marketplace that is sure to benefit individual sellers, automobile dealers, and of course serious buyers.
Droom website offers ease of use with self-explanatory tabs and options. You can get plenty of discount coupons, wide categories, most popular vehicles, and best sellers along with over hundred top auto brands and reliable sellers & buyers.
Customers can scour through Buyer Central and Seller Central to get detailed information about plenty of benefits they receive exceptionally at droom.in, not found elsewhere.
So, make your way to droom.in and buy car online or your dream motorbike.Hurry!