Depreciation is always depressing no matter what it is. It is certainly stressful when we see our dream car gradually moving towards depreciation as time passes. As soon as you buy a new car and it comes out of the showroom, it loses 10% of the value and another 20% in the next 12 months. After two to three years, the total value depreciates and stands to 60%. This is certainly depressing news for every car owner, however, considering selling the car can bring a smile back to your face. Used car offers have always been demanding for the consumers and this is made all the more exciting.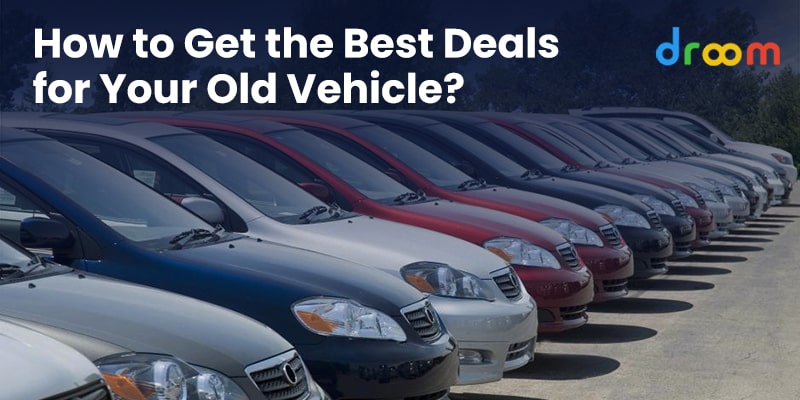 If you consider selling a car that is within the warranty period (usually within 1 to 3 years), chances are there to achieve a good resale price. Make sure that the car hasn't been abused and still provides good service. The marketplace of used cars is huge and every year almost 43 million used vehicles change hands. The figure is quite higher when compared to new car sales as it approximately reaches 17 million in an entire year.
Research and research
Do everything on the Internet before going to sell the car. Each model has special significance based on the geographical location and thus the value fluctuates based on the same. Take a look at what is the resale value of your car in your area and fix an amount accordingly. Or you can simply use Orange Book Value or OBV to find the best price. If the features and mileage of the car aren't hampered much, then you are surely going to add competition in the market. There is no harm in placing the best offer that matches your requirement. Then, you should look for second-hand car and second hand bike offers available in the market. When you are dealing in the market, make sure you are aware of every aspect, choose online platform and act smart.
Set a handsome price point
Reselling a car doesn't mean to rule on the buyers. You need to find what is the average and highest price placed on the same model of the car in the market. If you set an unrealistic price, buyers will simply pass over it and may sometime leave you with reviews like "foolish". Therefore, understanding the market condition is very crucial before you look to sell an old car. You can set the reselling price a bit higher if you can find an establishment that deals with used cars. These companies are mostly travel agents, school bus operators, and even car dealers who are willing to sell again with few modifications on the vehicle.
How to sell your used vehicle and avail the best deal?
If you are an Individual Seller, then there are only 4 steps to sell your car and get payment
Create Your Listing
Buyer Finds and Commits by Paying 3% Token Amount
Meet the Buyer and Receive the Remaining 97%
Complete Transaction & Handover Keys
If you are a Dealer or Pro-Seller, then you need to cross 5 steps to get your complete payment
Register & Create Your Listing
Buyer Commits by Paying 3% Token Amount
Meet the Buyer and Receive the Remaining 97%
Complete Transaction & Handover Keys
Droom Pays Out Token Amount Post Deducting Selling Service Fee
If you want to sell your car really fast, QuickSell is the best process for you.
Inspect – Provide Your Vehicle Details and Set the Desired Price
List – Avail Free Doorstep Inspection and Get Your Vehicle Listed
Auction – Monitor Live Auction on Your Vehicle
Get Paid – Choose the Highest Bidder and Get the Payment
How should you proceed with exchanging a car?
If you are planning to sell the old car and buy a new one, at first you need to settle down with a particular model in your mind. You can also go for car exchange offers where you will get great deals. You can exchange your car with a new car or with a used car as well.
The steps need to follow to exchange your vehicle:
Step 1: You fill your requirements on Droom
Step 2: You agree to the OBV Exchange Price and T&C
Step 3: Your listing gets created in QuickSell; ECO inspection initiated
Step 4: ECO inspector verifies and reports the condition of your vehicle (Good/Okay/Bad)
Step 5: Your listing will get activated with the revised price
Step 6: Auction will begin, and negotiation will go one to close the deal fast
Step 7: Vehicle is sold to a dealer and seller pays applicable take rate
Step 8: You can pay a token amount and select another vehicle
Step 9: 2 separate transactions will take place
Sale through a professional for convenience and favorable deals
Being a smart seller it's good to take the help of a professional and renowned platform like Droom who provides bundled deals on scooters and cars. Remember, knowledge can be the first resource when it comes to resell an old car and find the best deal. But, is it really possible to keep all updates especially about a market with which you don't have any direct link? Droom can make your job easier and faster.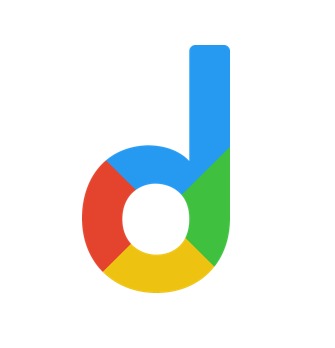 Droom is an automobile e-commerce platform offering a 21st-century automotive buying experience online with its four value pillars including trust, selection, low price, and convenience second to none. It offers 250k+ vehicles online in 1,100 cities — both used and new. Droom deals in buying and selling cars, 2-wheelers, and other vehicles too. It is an AI and data science-driven platform designed with the best ecosystem tools. Here, we have a team of auto-experts and auto enthusiasts who are dedicated to covering every sphere of the auto industry by simplifying the procedure of buying and selling with Unified Droom Experience. To know more, click here.