One of the key elements that can help you to buy suitable new cars is the platform from where you are buying them. Buyers who are new in the genre must know that you can buy these cars from both the retail and also the online platforms. Each of the platforms comes with their own share of benefits. However, in recent times it is the online platform that has attained a good deal of popularity.
Let's see what the benefits are of buying a new car online:
• It saves your time, effort, and money.
• Your search opportunities increase manifold.
• The number of options is much more than offline store.
• Prices are generally low on the online platform as there they do not have to incur the showroom cost or overhead cost.
• The financing terms and comparisons are much better online.
• You can opt for test drive right at your doorstep.
• The convenience of online purchase is very high.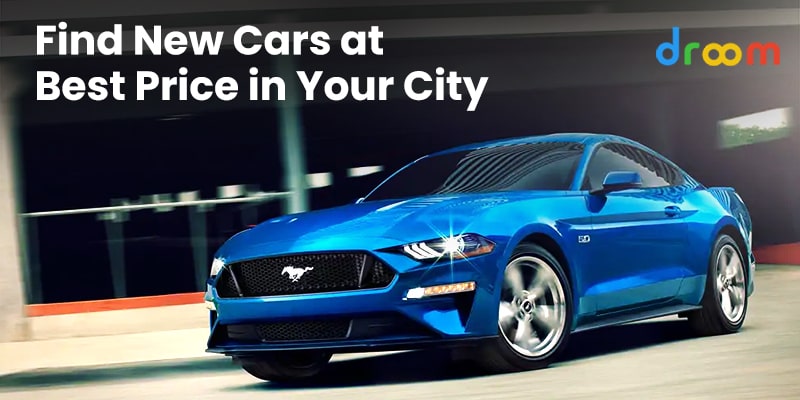 New Cars Online
The online websites offering cars for sale are much in vogue in the recent times. Some of the top-rated car selling sites like Droom offers both new cars and used cars for sale. This offers something for everyone out there looking for a suitable option. For all those who are looking to buy new cars, the array of new cars online is quite large and diversified. On some of the best online portals like Droom, you can go through options on the basis of the models, design, make or type of the cars – like sedans, hatchbacks, and SUV. You can look for cars on the basis of their price ranges and also on the basis of brands. Hyundai and Maruti Suzuki are two brands that have a lot of popularity in the Indian market, as they offer n number of cars that cater to different size, style, price range.
Maruti Suzuki New Cars
If you are looking for new cars in the Indian market from some of the top-rated brands, then Maruti Suzuki is a name to reckon with. Maruti Suzuki is a brand that has several models of cars on the list. These Maruti Suzuki new cars are made with the key requirements of the Indian buyers. No wonder it is one of the most loved automobile brands in India. To name a few new car models from this prestigious house of automobile:
● Maruti Suzuki Celerio ZXi AMT (0) 2020 – Price Rs. 5.61 Lakhs
● Maruti Suzuki Swift ZDi AMT 2020 – Price Rs. 7.96 Lakhs
● Maruti Suzuki Wagon R 1.0 VXI+ AMT (0) 2019 – Price Rs. 5.48 Lakhs
● Maruti Suzuki Celerio X VXi (0) AMT 2020 – Price Rs. 4.84 Lakhs
● Maruti Suzuki Dzire LDi 2020 – Price Rs. 6.57 Lakhs
● Maruti Suzuki Vitara Brezza ZDi Plus 2020 – Price Rs. 10.58 Lakhs
● Maruti Suzuki Ertiga VXi 2020 – Price Rs. 8.15 Lakhs
From the pricing point of view, you can understand, Maruti Suzuki has options for everyone, right from affordable models to high-end ones. These prices are low, as they are available online. You will get both petrol and diesel versions of cars. The good news is that natural-friendly electric cars are introducing as well.
Hyundai New Cars
Just like Maruti, Hyundai is also for everyone. In the list of new cars in India, the brand of Hyundai holds a special place. Hyundai is originally a South Korean MNC that has a rather promising market in India. It has many car models designed for Indian families and terrains, making it one of the most popular automobile brands in India. In 2020, if you aspire to buy a new car then the Hyundai new cars are worth a look. They combine smart engineering with stylish looks bringing you the best in automobile engineering. These car designs are so made that they accommodate Indian families of a minimum three members and a maximum of five members. The inner spacing and settings are comfortable with tyres and engines designed to endure terrains of various types. They are some of the most fuel-efficient automobile models making them an instant hit with several Indian buyers. Some of the new car of Hyundai introduced in the market recently:
• Hyundai Verna Anniversary Edition 1.6 VTVT SX (O) AT 2020 – Price Rs. 12.83 Lakhs
• Hyundai Tucson 2WD AT GL Diesel 2020 – Price Rs. 23.62 Lakhs
• Hyundai Elite i20 Era 1.2 2020 – Price Rs. 5.50 Lakhs
• Hyundai Xcent S AT 2020 – Price Rs. 7.39 Lakhs
• Hyundai Elantra 2.0 SX AT 2020- Price Rs. 16.89 Lakhs
Hyundai offers low range as well as high range cars and their prices even got lower when you choose to purchase from online platform.
While buying new cars it is best to explore different platforms that offer new cars. One of the biggest advantages of online car selling sites is that you can easily compare the prices and can find the best deals available for you. At the moment, there are so many online offers are available such as BS4 Special Offers for new BS4 vehicles, Cashback of up to Rs.25K on new car purchase, Best Offer of Buyer Safety up to Rs. 50 Lakhs and many more.
There are so many ways to get the best price of a new car. By choosing the right make, model, trim of a car, by choosing the right platform or by getting the best deals. However, if you find difficulty in locating the right car for you, an online platform offers several useful tools for easy searching as your specifications. Buy car and enjoy your life!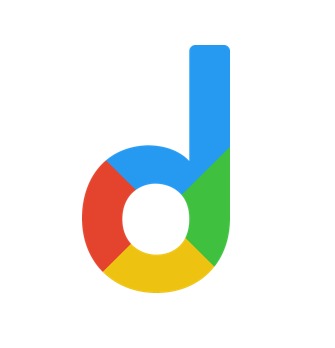 Droom is an automobile e-commerce platform offering a 21st-century automotive buying experience online with its four value pillars including trust, selection, low price, and convenience second to none. It offers 250k+ vehicles online in 1,100 cities — both used and new. Droom deals in buying and selling cars, 2-wheelers, and other vehicles too. It is an AI and data science-driven platform designed with the best ecosystem tools. Here, we have a team of auto-experts and auto enthusiasts who are dedicated to covering every sphere of the auto industry by simplifying the procedure of buying and selling with Unified Droom Experience. To know more, click here.