Owning or having a Royal Enfield is like having a bike or riding it, it much more than that. Royal Enfield itself is a symbol of pride. Many have the dream to ride a bike or if not, at least all appreciate the fact when someone else rides it.
Those who own a Royal Enfield, they actually know the value of the bike. They never treat the bike in the way they treat other vehicles. It is a part of their family; it is a family member. The feeling of thrill and enthusiastic you have once you accelerate, is itself the answer why you should buy a Royal Enfield Classic 350.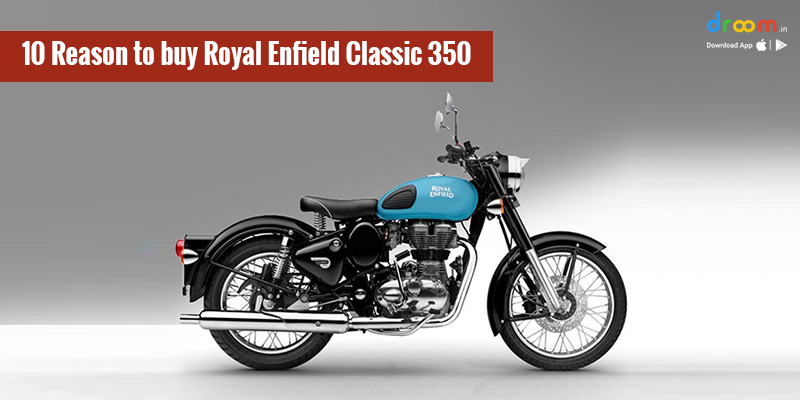 And always remember the tagline of the Royal Enfield bullet "Jab Bullet Chale toh Duniya Rasta De". You will get to see how much true this statement was, once you are on your way.
Still, you need to be aware of a few things about Royal Enfield Classic 350 before you decide to purchase it. There is a long list of why you should definitely buy a Royal Enfield. However, here are the top 10 reasons to buy Royal Enfield Classic 350:
Tyres
The company offers MRF tyres which helps a lot to stay stable on roads. The longevity and durability of the tyres are remarkable.
Comfortability
Right from the seats to the grip, the bike offers extreme comfortability and ease. The sitting position with respect to handle bar is apt. When it comes to long distance ride, you will hardly feel any back ache. The pillion seat is pretty long and padded well in the length and width of the seat making it very comfortable for the rear seater too.
Customizable
Royal Enfield is more about passion. So, passionate riders may want their bikes to get customized in their own way. Royal Enfield Classic 350 allows to customize it the way you want and charm everyone else all the more. You can change the exhaust pipe, handle bar, leg guards, seats, etc. and give a new look to the bike. The best part is that these parts are easily available in the market.
Cruise control
The bike has the best cruiser under Rs. 2 lakhs. If you ride at a speed of 80 Km/hr, the bike will be completely stable. But, once you exceed the speed, you may face some vibrations.
Look and feel
The entire body of Royal Enfield Classic 350 is metal finish. There is no use of plastic or fiber, only metal has been used. So, this makes the bike hard enough and gives a solid and elite look and feel.
Engine sound
We can challenge that no other bike's heart beat can match up to this bike. The sound of the engine itself gives an inner satisfaction and belongingness which a bike lover will only understand. It offers single cylinder 4 stroke twinspark engine that is more than enough to offer you a mind-blowing experience.
Torque
Classic 350 has high torque, the pulling capacity of the bike. It offers 28 Nm @ 4000 rpm, which is considered to be pretty high with respect to the capacity of other bikes.
Mileage
The bike has an engine of 350 cc and the company claims that the mileage revolves around 35 to 37 Kmpl. If it runs smoothly, it can extend till 45 Kmpl. However, on an average, the ARAI mileage of Classic 350 is 40 Kmpl.
Head lamps
When we are counting head lamps in the top ten best factors, you can understand something extraordinary you are surely going to get from it. There are no projector head lamps, but the low beam and the high beam lights are so efficient and more than perfect that you can even ride easily on pitch dark roads.
Establishment year
Royal Enfield company was established in the year 1901 and it has been contributing to the automobile industry for the last 118 years. This builds the trust factor. There are lakhs of people who are brand loyal and many have the dream to own it, not exactly for any particular model, but for the brand.
We think these are enough to solve your confusion and convince your mind to go for it. Now, if you have decided to buy Royal Enfield Classic 350, Ladakh roads or any other mountainous roads are waiting for you.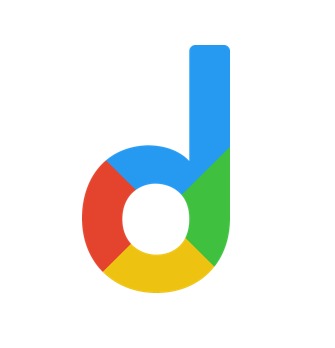 Droom is an automobile e-commerce platform offering a 21st-century automotive buying experience online with its four value pillars including trust, selection, low price, and convenience second to none. It offers 250k+ vehicles online in 1,100 cities — both used and new. Droom deals in buying and selling cars, 2-wheelers, and other vehicles too. It is an AI and data science-driven platform designed with the best ecosystem tools. Here, we have a team of auto-experts and auto enthusiasts who are dedicated to covering every sphere of the auto industry by simplifying the procedure of buying and selling with Unified Droom Experience. To know more, click here.